26/01/2022 - 7 minute read
All the Conversion Rate Optimisation you need to know for direct-to-consumer Ecommerce Brands in 2022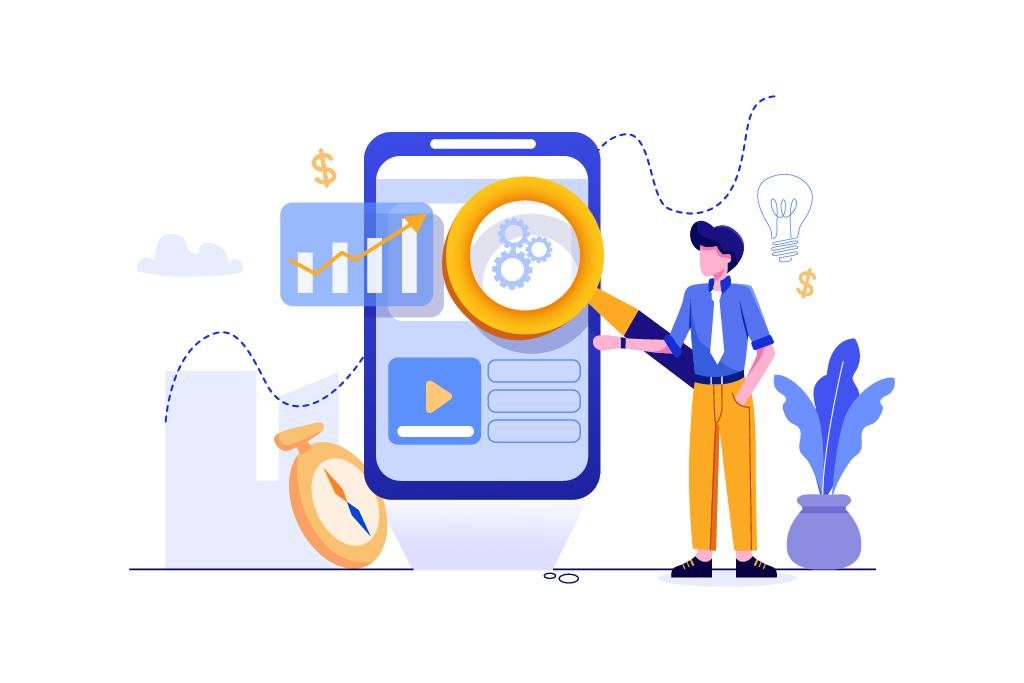 Without solid conversion rates, the whole paid ads and content marketing strategy for your ecommerce brand will fall over. In this article we discuss the CRO techniques we use at GL Digital to make sure our direct-to-consumer client's conversion rates are top of the heap.
Cut it back to basics: Customer Touchpoints
For conversion rate optimisation (CRO) we want to focus on the onsite factors that affect your customer's purchase decision.
In this article, we won't cover brand or technical aspects like site speed. We assume that you've already done the basics like setting up your ecommerce store on a platform like Shopify and made sure it's optimised for performance.
Now it's time to focus on the onsite factors that will help turn browsers into buyers.
First of all, what's a good conversion rate?
If you do some casual Googling you can find lots of benchmarks that show you supposed standard conversion rates across industries.
At GL Digital we ignore this kind of research.
A good conversion rate is simple to calculate. A good conversion rate is simply the conversion rate that allows you to make a satisfactory profit on your ad spend.
That's it. But it's important to remember that your conversion rate can always be better. So always be on the lookout for new opportunities to improve your conversion rates.
Even a 0.01% improvement can add up to thousands of dollars per year.
The right way to measure conversion rates
Trying to come up with a single figure can also be misleading, because different traffic sources will have different conversion rates.
Google ads may drive conversions at 10%, because the traffic is highly relevant. Facebook ads may drive conversions at only 0.5%, but conversion rates at different parts of the funnel will differ depending on if it's warm or cold traffic.
General onsite optimisations to consider
Most of our optimisations pursue a simple goal: to make sure the customer has enough information about the product and service before they make the purchase.
Marketing is 90% informing, and 10% selling. The parts of the funnel where consumers will drop off are the parts where they feel unsure or like they have incomplete information.
Remember, simplicity sells
Lots of store owners will install plugins in the hope that they will improve their conversion rates.
Our first step with a client site is often cleaning up these plugins, and simplifying the customer journey as much as possible.
Installing a lot of plugins on your ecommerce site can hurt performance and distract customers from their purchase decision.
Many of these plugins may be unnecessary, and can slow down your site or create conflicts with other plugins.
It's important to keep your site's performance as fast as possible so that customers are not discouraged from making a purchase.
Additionally, too many plugins can clutter up your product pages and distract from the key information that customers need to make a purchase.
With that in mind, let's move on to the optimisations we can implement for each page.
1: The Product Page
This is your money page. The product page is the most important page on your ecommerce site. It's where your customers make their purchase decision, so it needs to be perfect.
Here are some tips for creating a killer product page, broken down by page elements.
Product Images
High-quality product images have been part of the standard repertoire for conversion rate optimisation for years now. They're the first thing a customer sees, and they need to be high quality and persuasive.
But at GL Digital, we go one step further and make the following recommendation to all of our clients.
For physical products, make sure the images show all angles of the product, and show the product in use.
This is important, we want customers to imagine themselves wearing your product, using it, or placing it in their home.
We stick to this as a hard and fast rule for all of our direct-to-consumer advertising.
Product Videos
JML stands were a common sight in supermarkets back in the day. They were essentially just large, sturdy cardboard boxes with a cutout for a product to sit in.
Customers could look at the product from all angles, and even better, there was a video playing of someone using the product.
This was an early example of using video on product pages to increase conversion rates. And it worked.
Nowadays, using video on your product page is even more important. It's one of the best ways to show your customers what your product looks like and how it works.
Plus, it's a great way to show your personality and stand out from the competition.
You can also use video content on your product page to really showcase your product or service. Video is an extremely effective way to engage customers and convince them to make a purchase.
Scrollable product copy
We all know product copy length is important. At GL Digital we believe the most important thing is to give the customer lots to scroll through.
Make the product page unfold as they are scrolling, like a storybook experience.
This goes beyond just writing copy. We need to think about placing different multimedia elements on the page, to make a scroll an entertaining and surprising journey.
FAQ section
You really need to go to town on your FAQ section. Answer your customer's questions before they've even thought of them.
Go into insane detail for every aspect of the product.
Here are some tips for writing a great FAQ section:
Make sure the questions are relevant to your target audience

Answer all the questions your customers are likely to ask

Write in a clear, concise, and easy-to-read style

Organize the questions into categories

Make sure the FAQ section is easy to navigate
Prominent, relevant reviews
You probably already have a review plugin on your site. We recommend showcasing several reviews prominently above the fold.
When selecting reviews to showcase on your product page, it's important to make sure they match your customer persona.
Reviews from customers who share the same characteristics as your target audience can be extremely persuasive in convincing other potential customers to make a purchase.
Make sure to choose reviews that are positive and highlight the features and benefits of the product.
Homepage Optimisations
When running a paid ads strategy, the homepage is likely not to be the first thing your customers see when they visit your site.
The most frequent customer journey will be to click on a paid ad, either from cold or from retargeting and end up on a specific landing page.
It's important however to use space on the homepage to create a strong connection with your customers and build trust.
This is because up to 50% of customers will Google your brand name after clicking on an ad. This will probably bring them to your homepage.
The Real Purpose of the Homepage
The best way to build this trust is by showcasing your brand values and personality on the homepage. Showcase customer stories, or images and videos of your team in action.
This will help connect with your customers on a personal level and make them feel more like they're buying from people, not from faceless businesses.
Honorable Mentions
These are the pages that don't hold as much importance in our customer journey but still merit some work from CRO.
Collection Pages
Ecommerce collection pages are an important part of the customer journey. They're the pages where customers can browse and explore your products.
Some customers will expect to be able to use your site navigation to filter through your catalogue.
This is a great opportunity to show off your products and persuade customers to make a purchase.
The biggest tip for collection pages: Organise by customer need
We recommend organising your products into collections based on customer persona and need, rather than specific product features.
When categorising your products by target customer persona, it's important to think about the needs and wants of your target customer.
This will help you create a sense that you really understand your target audience..
For example, if you are selling hairbrushes, you could categorise them by "curly hair", "straight hair" etc. This will help your customers find the products they need quickly and easily.
Further collection page optimisations
There are a few more things you can do to optimise your ecommerce collection pages:
Write content on each collection page, for SEO purposes and to project brand

Use clear, concise, and easy-to-read text to describe each product

Use high-quality images of each product

Showcase relevant customer reviews

Use relevant videos
Checkout and Cart Pages
The checkout and cart pages are important in the customer journey as they are the last chance to persuade customers to make a purchase.
There are a few things you can do to optimise these pages:
Add shipping information so customers don't get confused at checkout

Make sure you have both "checkout" and "continue shopping" buttons enabled

Make sure you have both "checkout" and "continue shopping" buttons enabled
Add upsells for extra conversions
Ecommerce upsells and cross sells are a great way to increase your conversion rate and revenue.
Upsells are products that are related to the product the customer is currently viewing.
For example, if you're selling a mobile phone, an upsell could be a phone cover.
Cross sells are products that are not related to the product the customer is currently viewing.
For example, if you're selling a mobile phone, a cross sell could be a phone charger.
Upsells and cross sells are a great way to increase your conversion rate and revenue because they:
Offer customers additional products that they may be interested in

Are an easy way to increase the average order value
Timed offers
A countdown timer is a great way to introduce some urgency into your upsells. This is because the feeling of scarcity makes people want something.
An example would be adding another product to your basket for half price, but only for the next 15 minutes.
While countdown timers can be a great way to increase conversion rates, they can also be distracting and shouldn't be used everywhere.
For example, if you're using a countdown timer on your product page, it mustn't compete with other elements on the page.
Don't forget the power of the bump
One of the most powerful ways to increase your conversion rate and revenue is by using post-purchase bumps. A post-purchase bump is an offer that is displayed to customers after they have completed a purchase.
Conclusion
The conversion rate optimization strategies we've provided in this article should help you create a killer product page, increase your conversion rates and revenue.
The ultimate goal of conversion rate optimization is to make it as easy as possible for customers to make the desired purchase decision by removing any barriers that might be getting in their way.
We hope these CRO tips will get you started on the right path towards increased conversion rates and higher profits.
About the author
Gary Lewis Cheetham is an automotive marketing specialist, born and raised in Oldham, Greater Manchester. He spent his teenage years working at the family dealership after school, learning the ropes of the car trade from the inside out.
After moving on to working in marketing, Gary Lewis founded GL Digital in 2020 when he noticed a need for direct-to-consumer marketing platforms within the auto industry. He now strives every day to help independent dealers in the UK and US realise their potential. Gary also loves Formula 1 and motorsport.
More Articles
We will be the first to say it: SEO for car dealerships is officially over in 2022. Car dealers fail at SEO time and time again, because…
5 minute read - 07/02/2022
This article will cover how dealerships can do conversion rate optimisation on their website and sales funnels, including for lead…
6 minute read - 27/01/2022
Email marketing is one of the most effective digital marketing strategies for car dealerships to build relationships with customers. It…
5 minute read - 27/01/2022
See More