26/01/2022 - 7 minute read
Using Influencer Marketing as part of a D2C Brand Strategy in 2022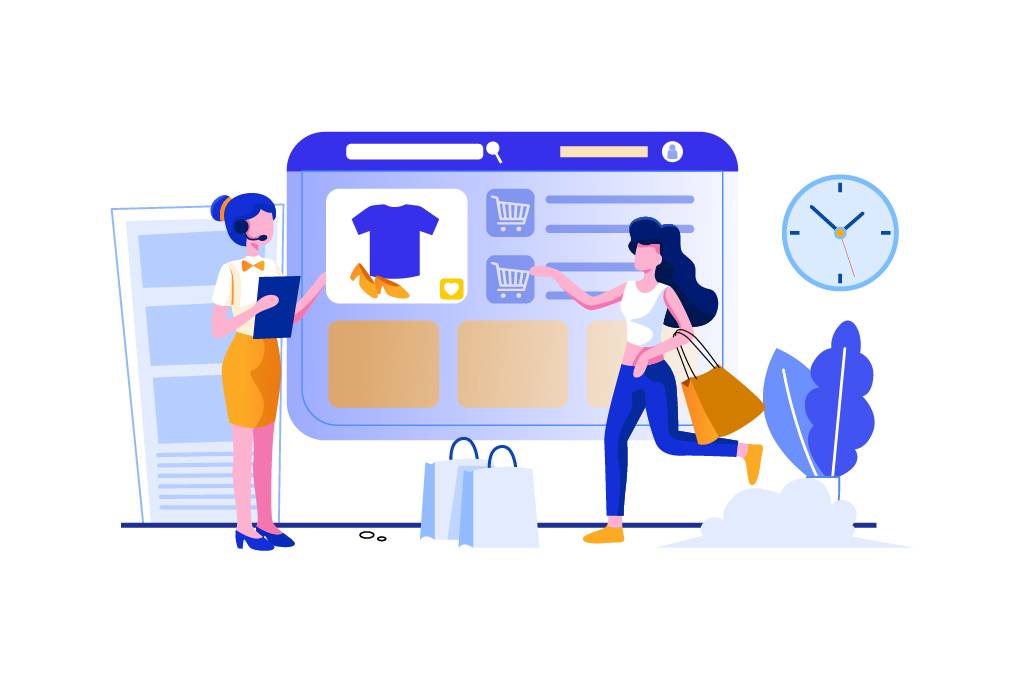 If you're a direct-to-consumer brand, then influencer marketing is something you need to be thinking about in 2022. In this article, we'll give you the current trends in influencer marketing, current industry trends, micro-influencers, getting great video content, how to find the right influencers for your brand, how much you should pay influencers, and whether an affiliate strategy might work for you. So read on to learn everything you need to know about influencer marketing in 2022!
Current trends in Influencer Marketing
Influencer marketing is important for direct-to-consumer brands because it allows them to create more authentic content.
When a brand collaborates with an influencer, it's a way of showing that they're connected with their customers and that they're willing to put their trust in the influencer's opinion. This type of marketing also helps to build trust between the brand and the customer.
With this in mind, authenticity will be the watchword for influencer marketing throughout 2022. Customers are craving a genuine connection with the brands they follow.
Let's look at some of the other future trends that are emerging in the industry.
Live Shopping
Live shopping has become a huge trend in China, with the most popular Chinese influencers earning tens of millions of dollars (that's not a typo) from their streams.
TikTok, owned by Chinese parent company Douyin, is putting a big bet on live shopping becoming popular in the West.
In live shopping, influencers recommend products in real time, like teleshopping on QVC. Customers can buy through an interface built into the stream.
This type of shopping is perfect for mobile devices, as it allows users to see products in action and get immediate feedback from the influencer.
Live shopping is a great way to increase brand awareness and drive sales, so it's something to consider if you're looking to do influencer marketing in 2022.
Affiliates and performance-based deals
Affiliate and ambassador marketing are two types of performance-based deals that have become popular in influencer marketing.
First popular in the fitness industry, in an affiliate deal, the influencer gets a commission for every sale they refer to the brand. This type of deal is usually used for direct-to-consumer ecommerce products.
An ambassador deal is where the influencer promotes the brand in return for free products or other perks.
Both of these types of deals are becoming widely popular, as they allow brands to track the performance of their influencers more easily. This helps to ensure that the influencers are providing value for the brand.
It's also an attractive proposition for influencers with a strong work ethic, as they can see almost unlimited earnings potential.
From micro to nano influencers
Micro and nano influencers are two types of influencers that brands are using more and more in influencer marketing.
Micro influencers are those with a following of between 1,000 and 100,000 followers. They tend to have a more engaged following than larger influencers and are often seen as more trustworthy.
Nano influencers are those with a following of less than 1,000 followers. They're often seen as more authentic and niche than micro influencers.
The industry is starting to embrace nano influencers more as they offer many of the same benefits as micro influencers but at a lower cost. This makes them an attractive option for brands looking to do influencer marketing on a budget.
Video, or it didn't happen
At GL Digital we invest 75% of our influencer budget in video content. It's a great way to connect with customers and show your product in use.
It's also a more engaging form of content than text or images, and it can help to build a stronger connection with customers.
As such, brands should focus on getting their influencers to produce video content in 2022. This will be a better long-term investment than simply relying on influencers to produce photo content.
Influencer video makes for killer paid ads
Influencer video in ads is the secret weapon to increase your direct-to-consumer brand's return on ad spend.
This is because when influencers create video content, they're doing it from the perspective of someone who loves the product. They're not creating content in a boardroom or studio, they're creating it in the real world, where they use the product every day.
This makes the content much more relatable and trustworthy than if it was created by a brand in-house.
As such, using influencer video in your ads is a great way to connect with customers and increase your conversion rate and ROI.
Finding the right influencers for your brand
When looking for influencers to work with your direct-to-consumer ecommerce brand, it's important to find influencers who are a good fit for your brand.
There are a few ways to go about finding the right influencers, but we recommend getting your hands dirty and doing the work yourself.
Why? Outsourcing it to an influencer agency means you can't get a feel for your market as closely.
At the end of the day, influencers are a great representation of your customer persona. They are your customers, just with a following.
Hashtag surfing
One way to find influencers to work with your direct-to-consumer ecommerce brand is by checking popular hashtags in your industry.
For example, if you're selling clothing, you can check the #fashion hashtag to find influencers who are already talking about fashion.
You can then reach out to these influencers and see if they're interested in working with your brand.
It's important to remember that not all influencers will be a good fit for your brand, so be sure to do your research before reaching out.
Follower surfing
Another way to find influencers to work with your direct-to-consumer ecommerce brand is by finding one influencer you like, and then checking who they follow.
This is a great way to get a list of influencers who are interested in your industry, and who you may want to reach out to.
It's also a good way to get a feel for the type of content that influencers are creating in your industry.
Facebook group surfing
Facebook groups are an influencer's version of business networking.
They're often open to new members who have something to contribute, not just influencers with high followings.
Joining influencer facebook groups is a great way to find new influencers you might want to work with on content creation projects for your brand.
How to assess if an Influencer is good to work with
At GL Digital we have a simple sniff test when evaluating influencers for our clients.
That's Lookalikes, Locals, and Likeables
Lookalikes: Does the influencer fit your target persona? Your marketing team will probably already have customer personas nailed down.
So it's important to bear these in mind when searching for influencers.
Finding influencers to collaborate with is a lot like finding other people who have the same target persona as you do. This means looking for influencers that resemble your customers in terms of interest, gender, age, socioeconomic background and even fashion sense.
Finding people who are similar to your target customer may be as simple as searching for influencers on social media platforms like Facebook or Instagram. You can use filters on these sites to find individuals who live in your area, have comparable interests, or have a similar style.
Locals: Find local influencers to get an authentic feel We believe one local influencer is worth ten on the other side of the world.
Micro influencers can be a great way for brands to connect with their local community, and tell a story about where your brand came from and what your values are.
This means that micro influencers are more likely to be trusted by their followers, and are more likely to inspire them to buy products from the brand.
Micro influencers also tend to be more affordable than traditional celebrities or social media influencers. This makes them a great option for brands who are looking to connect with their local community on a budget.
Small influencers that reside locally are becoming increasingly popular since they provide a lot of value for the money.
Overall, local micro influencers are a great option for creating great video content, you can even invite them for a tour of your shop or office.
Working with influencers who reside in your region or have similar interests allows you to develop content that is relevant to your target consumer. Furthermore, by collaborating with micro-influencers, you may reach a larger audience more quickly and simply
Likeables: Always check the engagement rate When looking for influencers to work with, it's important to consider their engagement rate.
This is the percentage of followers who interact with an influencer's posts.
Sometimes, influencers with a large following may not have the best engagement rate. This is because they may be less engaged with their followers, or they may be only interested in pushing products to their followers without creating any content that engages them.
On the other hand, micro influencers often have high engagement rates because they take the time to create quality content that their followers appreciate.
By working with influencers who have a high engagement rate, you can be sure that your brand will reach more of the right people.
How much to pay influencers
When it comes to influencer marketing, one of the most common questions brands have is how much they should pay influencers.
There is no one-size-fits-all answer to this question, as the amount you should pay influencers will vary depending on many factors, including the size of their following, their level of engagement, and the type of content they will create.
That said, a good rule of thumb is to pay influencers between $50 and $200 per post.
Keep in mind that some influencers may be willing to create posts in exchange for free products or services from your brand. This can be a great way to get quality content without having to spend any money.
Try an affiliate model
Some influencers, especially smaller ones, may be happy to try an affiliate model.
In this type of arrangement, the influencer promotes the product or service and receives a commission for any sales that are generated as a result of their endorsement.
This type of arrangement can be beneficial for both the influencer and the brand, as it allows the influencer to make money while promoting a product they believe in, and it allows the brand to reach more consumers through the influencer's followers.
It's important to stipulate that the influencer puts your discount code and website link in their bio if you're following this model.
Conclusion
In this article, we've explored the latest influencer marketing trends and how to get started with influencer marketing.
We've covered why influencers are a great way for brands to reach more consumers while building brand awareness and trust in their products or services.
Finally, we shared some of our best tips on finding influencers who will be right for your business and what you should pay them per project based on factors like engagement rates and the type of content they create.
About the author
Gary Lewis Cheetham is an automotive marketing specialist, born and raised in Oldham, Greater Manchester. He spent his teenage years working at the family dealership after school, learning the ropes of the car trade from the inside out.
After moving on to working in marketing, Gary Lewis founded GL Digital in 2020 when he noticed a need for direct-to-consumer marketing platforms within the auto industry. He now strives every day to help independent dealers in the UK and US realise their potential. Gary also loves Formula 1 and motorsport.
More Articles
We will be the first to say it: SEO for car dealerships is officially over in 2022. Car dealers fail at SEO time and time again, because…
5 minute read - 07/02/2022
This article will cover how dealerships can do conversion rate optimisation on their website and sales funnels, including for lead…
6 minute read - 27/01/2022
Email marketing is one of the most effective digital marketing strategies for car dealerships to build relationships with customers. It…
5 minute read - 27/01/2022
See More