26/01/2022 - 2 minute read
Using Paid Social as part of a D2C Brand Strategy in 2022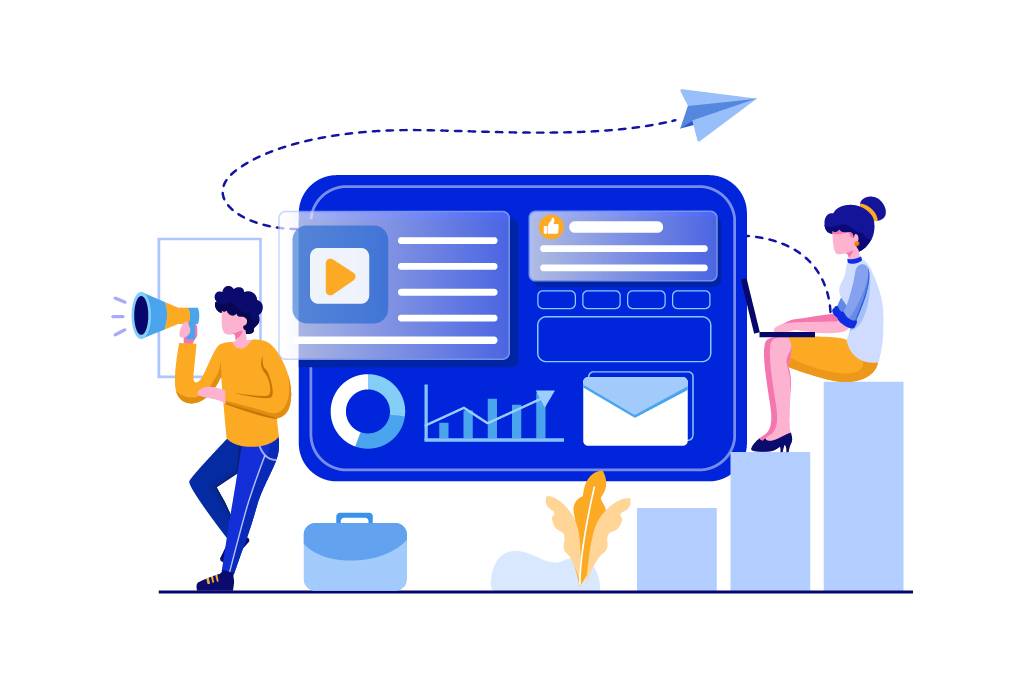 At GL Digital we run paid social ads for our clients on TikTok, Facebook Ads, LinkedIn, and content platforms like Reddit.
Most marketers who run paid social ads think they are paying for traffic. We believe this isn't the best way to plan a paid social strategy.
This article introduces how you should think about running paid social ads primarily as a way of buying data. Data is the new oil, those who have it will get rich, and those who don't fall behind.
What a great social marketing funnel looks like
If you don't have any data, you will have to buy some. We believe data is always a sound investment for a brand.
A great paid social marketing funnel will generate lots of data, and some customers.
Ideally the funnel will generate enough sales to pay for itself, but the most important thing is that you are learning from the data. We can use the data to improve your ads, your landing pages, your offer, or anything else in your funnel.
We call this "marketing cold fusion", and it is our cornerstone marketing strategy for our clients.
It's a simple concept, really: data drives your marketing decisions, so get lots of it by running paid social ads the right way. The more high quality data you have about customer interests, demographics basics or other information the better you can optimise the rest of your business.
Paid social ads are only one touchpoint in your overall customer journey.
Paid ads and the customer journey
It's useful to imagine your audience fitting into two separate buckets - warm and cold. Warm customers already know about you, and the cold ones don't.
Modern ad platforms such as Facebook Ads allow us to show different ads to the different audiences.
Warm audiences
Running paid ads for warm or cold audiences is a matter of figuring out where your customers are in the buying journey, and then targeting them with the right message.
For warm audiences, you want to target people who are already familiar with your brand. You can do this by using re-marketing lists, which are groups of people who have visited your website or interacted with you on social media.
Warm audiences respond well to offers and discounts.
Cold audiences
For cold audiences, you want to target people who don't know about your business already
You can also target people based on their interests and demographics. Facebook Ads allows you to target people based on things like age, gender, location, interests, and behaviours. LinkedIn Ads allows you to target people based on their job title, company size, or other factors.
The only goal with a cold audience is to warm them up as much as possible. Some will make a purchase, which is great, but ideally we want to be capturing email addresses from customers.
Relationship Building
The goal of marketing cold fusion is to build a relationship with your customers.
It allows you to learn more about your customers, and figure out what they want.
It also allows you to build trust with your customers, which can lead to more sales in the future.
The best customers are the ones who have purchased before, so build lifetime value from our customers by investing in the relationship.
Summary
In order to make more sales, brands should focus on improving their marketing funnel as a whole. Paid social ads are only one part of the customer journey and frankly not the most important one.
Instead, you should use paid social ads primarily as a way of buying data which will drive your marketing decisions in other areas such as landing pages, offers or any other touchpoints in your e-marketing funnel. A great e-marketing strategy is one that relies heavily on high quality data from all sources for maximum effectiveness.
If you are interested in setting up marketing cold fusion for your business, you may be interested in our solutions:
About the author
Gary Lewis Cheetham is an automotive marketing specialist, born and raised in Oldham, Greater Manchester. He spent his teenage years working at the family dealership after school, learning the ropes of the car trade from the inside out.
After moving on to working in marketing, Gary Lewis founded GL Digital in 2020 when he noticed a need for direct-to-consumer marketing platforms within the auto industry. He now strives every day to help independent dealers in the UK and US realise their potential. Gary also loves Formula 1 and motorsport.
More Articles
We will be the first to say it: SEO for car dealerships is officially over in 2022. Car dealers fail at SEO time and time again, because…
5 minute read - 07/02/2022
This article will cover how dealerships can do conversion rate optimisation on their website and sales funnels, including for lead…
6 minute read - 27/01/2022
Email marketing is one of the most effective digital marketing strategies for car dealerships to build relationships with customers. It…
5 minute read - 27/01/2022
See More