26/01/2022 - 5 minute read
PPC and Google ads for D2C brands in 2022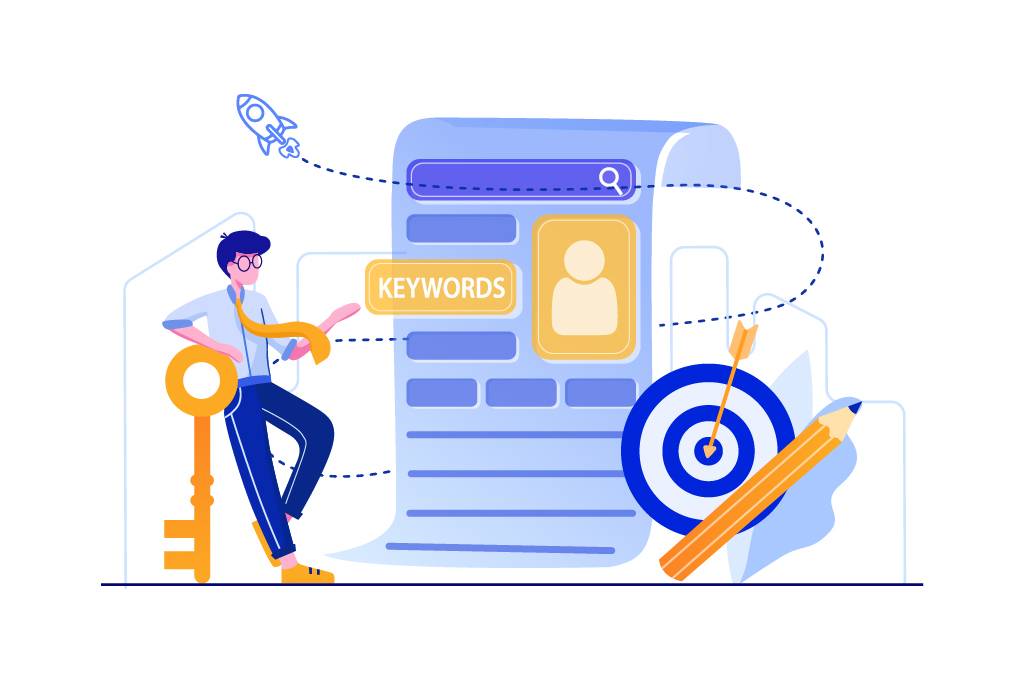 Google Ads is a platform that allows businesses to create and run ad campaigns for their products or services. Today we will be discussing how Google Ads will evolve in the next few years specifically for direct-to-consumer ecommerce brands. We'll take a look at what the platform can offer brands, what new features are being introduced, and how to take full advantage in 2022.
Breakdown of Google ad types
Google Ads offers a variety of different ad types to fit the needs of businesses of all sizes. The most common types are:
Text ads: These are the basic ads that appear as text links on search engine results pages and other websites. They allow direct-to-consumer brands to create headlines, descriptions, and target keywords to help ensure their ads are seen by the right people.

Display ads: These are graphical ads that appear on websites across the web. YouTube ads are also included in these campaigns. They can be in the form of banners, videos, or interactive elements like slideshows. Display ads allow businesses to showcase their products or services in a more engaging way and can also target specific demographics or interests.

Mobile ads: These ads tend to bring little benefit for direct-to-consumer brands, and are more focused on app downloads as a goal. We will not cover these here.
Before we start: Discussing Optimisation Score
Google Ads offers a "Scorecard" that helps brands owners to track the performance of their campaigns. The scorecard is separated into two sections: "Optimization Score" and "Overall Score".
The Optimisation Score can give feedback on if the campaign is set up incorrectly, but as a general performance metric it should be ignored.
This score will usually encourage brands to spend more money as an "optimisation", which may not always be relevant and seems designed to benefit Google's bottom line more than ours.
Better than the optimisation score
At GL Digital we believe focusing on the "Optimisation Score" can mislead brands on how well their campaigns are performing.
Focusing on other key performance metrics gives a better picture of performance:
Clickthrough rate (CTR): The percentage of people who click on your ad after seeing it.

Conversion rate (CVR): The percentage of people who take the desired action after clicking on your ad, such as making a purchase or filling out a form.

Return on investment (ROI): The amount of money you make from your ad campaigns divided by the amount you spend on them.
If your campaign is not performing well, look to these metrics first, not the score on your dashboard.
Running branded keyword campaigns for quick wins
The first recommendation we make to every brand we work with is to run a 10% or 20% off coupon on a branded keyword Google ad.
When people search for your brand directly, they are often in the middle of their purchase funnel.
They are already interested in the product, and may be looking for a specific deal or promotion. Advertising an attractive discount with a Google ad can lead to a conversion and help to close the sale.
Running branded keywords ads will also dislodge your competitors efforts to do the same.
Brand keyword variants to run
Some other branded keyword variants to consider running ads for are:
"Your Brand sale"

"Your Brand coupon"

"Your Brand discount"

"Your Brand new products"
Bidding on competitor keywords
Is it appropriate bid on your competitor's brand keywords?
If there is a direct crossover between yours and your competitor's product or service, then we would recommend you do so.
Otherwise, you should be aware that bidding on your competitor's brand keywords with Google Ads could confuse customers.
If they are looking for your competitor's product, they may end up clicking on your ad and not realizing they are not on the correct website. This could lead to a lost sale and damage to your brand's reputation.
Use smart shopping ads
Google Shopping Ads are a form of text ad that appear as product listings on Google. They can be used to drive traffic to a product landing page.
Google Shopping Ads can be very effective, as they are shown above the organic search results and are highly visible.
They also allow you to include more information about your product, such as the price, shipping time, and customer reviews.
Trust the algorithm
The algorithm that Google Ads uses to place ads is complex and ever-evolving. It's smarter than we are. It is important to trust this algorithm if you want your campaigns to be successful.
If you do not trust the algorithm, you may end up making decisions based on assumptions or hunches instead of data. This could lead to wasted money and poor campaign performance.
Broad targeting on Google Shopping Ads can also be effective. This means targeting a large number of keywords rather than specific ones. This allows your ad to reach more people, increasing the chances of it being clicked on and resulting in a sale.
Use strong images
Images are the real make or break when running Google shopping campaigns as a D2C brand.
When creating your Google Shopping Ads, you should use strong images to help promote your product.
Images that are high quality and eye-catching will help to stand out from the competition.
You should also avoid using products on transparent white backgrounds, as they often look generic and do not capture the viewer's attention.
Create specific landing pages for each keyword group
When you create a Google ad, you should always send people to a specific landing page. This is because you want to direct people to the page on your website that is most relevant to the keywords they are using.
If you send them to your homepage, they may not find what they are looking for and may leave your website without making a purchase.
Creating specific landing pages for each keyword group ensures that the person who clicks on your ad is taken to the page that is most relevant to them. This increases the chances of them buying your product or service.
Drill down in great detail, and try to provide the shortest possible customer journey to purchase on each landing page.
This will help to improve your click-through rate (CTR) and conversion rate.
It is also important to use different images and copy for each landing page, as this will help to further highlight the differences between your products.
Use remarketing lists for powerful control over budgets
Remarketing lists are a powerful tool that can be used to improve the performance of your Google Ads campaigns.
Most advertisers in 2022 are still not using them. They allow you to target people who have already been to your website, and have shown an interest in your product or service.
This allows you to bid higher for these customers, as you know that they are already interested in what you have to offer.
We sometimes see keywords with fierce competition where the cost per click is prohibitive, but with a remarketing list we can outcompete on specific queries.
Example remarketing list customer journey
For example, suppose you sell sunglasses.
If a customer sees your brand on a Facebook ad, and clicks through to your website, they may navigate away and you could lose the sale.
But if we add them to a retargeting list, when they later google for "aviator sunglasses", we can ensure that our brand is outbidding all competitors because they will be a member of our audience.
Conclusion
As a direct-to-consumer brand in 2022, it is important to be aware of the different types of Google Ads that are available to you.
You should use specific landing pages for each keyword group, and create remarketing lists to better target your audience.
This will help you improve the performance of your campaigns and increase sales.
About the author
Gary Lewis Cheetham is an automotive marketing specialist, born and raised in Oldham, Greater Manchester. He spent his teenage years working at the family dealership after school, learning the ropes of the car trade from the inside out.
After moving on to working in marketing, Gary Lewis founded GL Digital in 2020 when he noticed a need for direct-to-consumer marketing platforms within the auto industry. He now strives every day to help independent dealers in the UK and US realise their potential. Gary also loves Formula 1 and motorsport.
More Articles
We will be the first to say it: SEO for car dealerships is officially over in 2022. Car dealers fail at SEO time and time again, because…
5 minute read - 07/02/2022
This article will cover how dealerships can do conversion rate optimisation on their website and sales funnels, including for lead…
6 minute read - 27/01/2022
Email marketing is one of the most effective digital marketing strategies for car dealerships to build relationships with customers. It…
5 minute read - 27/01/2022
See More