27/01/2022 - 6 minute read
Using Facebook Ads for Car dealerships in 2022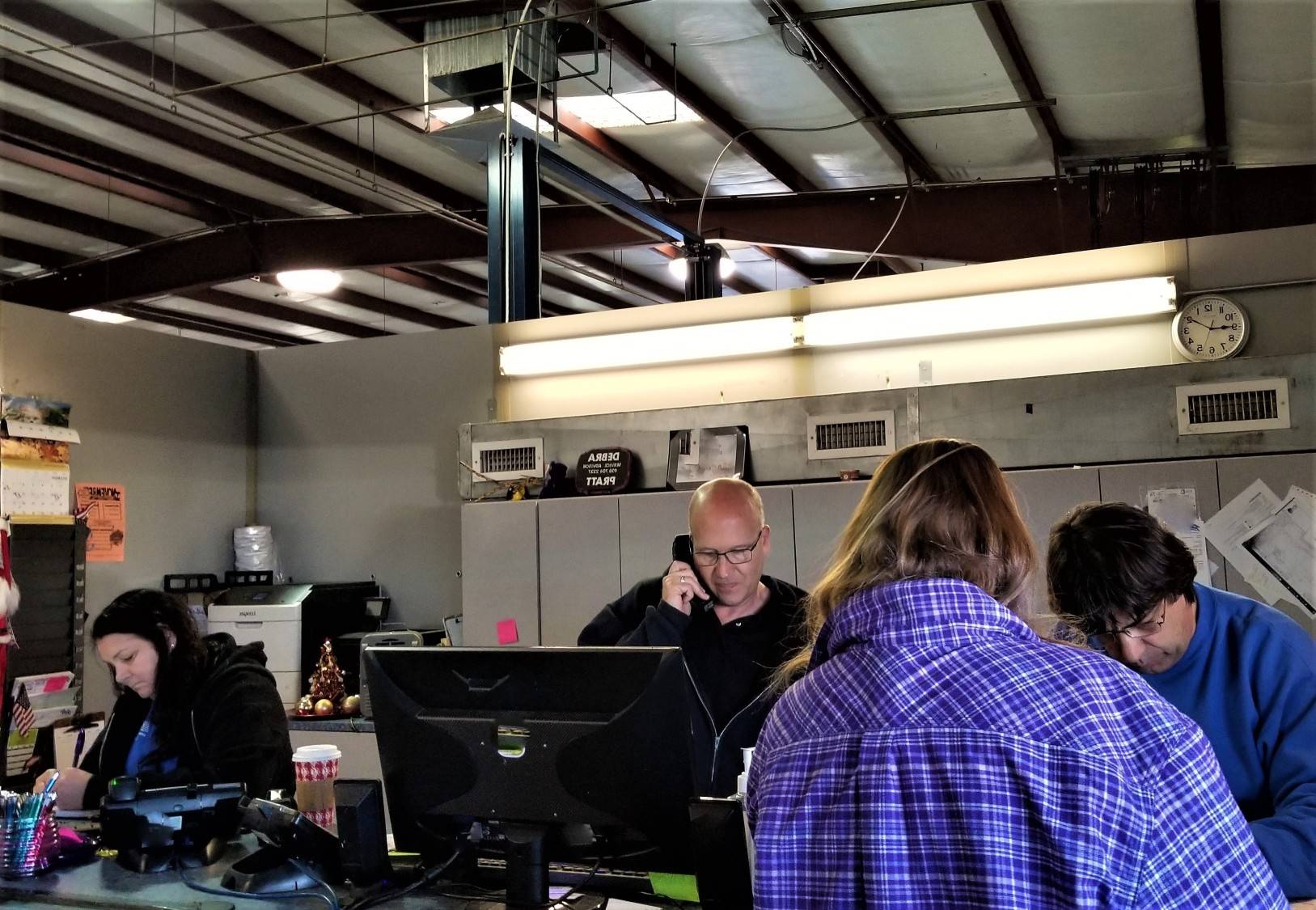 At GL Digital we use the automotive direct-to-consumer model to promote cars on the Facebook ads platform. Here we will discuss how we use Facebook ads for car dealerships in 2022.
Recent changes to Facebook ads mean using targeted ads has become more difficult for every brand. We have a strategy based around hyper local targeting and running special events, that helps dealers to generate leads and sell more vehicles.
The end of targeted Facebook Ads
Last year brought some massive privacy-related changes to the online advertising world. These changes mean that businesses can no longer target ads based on personal information like interests and hobbies.
This change may make it more difficult for dealerships to reach their target audience using Facebook ads. However, there are still ways to use Facebook ads effectively for automotive dealerships. One way is to focus on hyperlocal targeting.
Hyperlocal targeting means targeting ads to people who live in a specific area. For example, we find that more than 50% of sales for a car dealership happen to customers located within a 25 mile radius of the dealership.
We use Facebook to target ads to people who live within this radius of your dealership. This can be a great way to reach potential customers who are both in the market for a vehicle, and conveniently located to your business.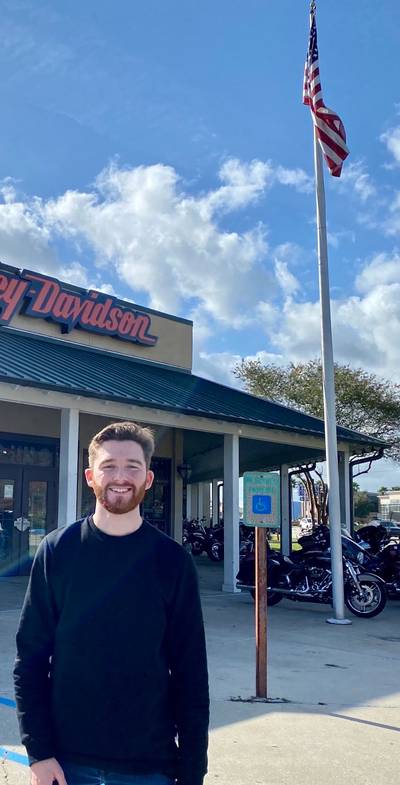 I Can Run The Marketing At Your Dealership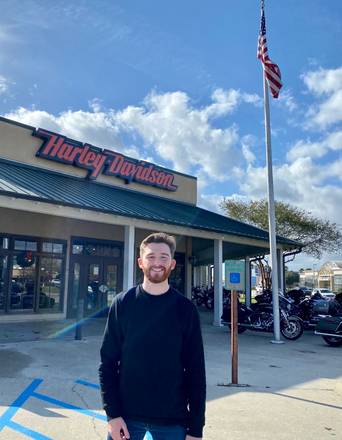 I Can Run The Marketing At Your Dealership
Hi, I'm Gary. I've been working in auto businesses since I was a teenager at my dad's dealership.
That's why I started GL Digital, to give independent dealers the marketing that the big guys get - without the marketing agency fluff.
My clients get these benefits:
Completely done-for-you dealership marketing - across Facebook, Google and TikTok.
Pre-qualified sales leads - Good credit local customers, attached to a vehicle so easy to close.
Fixed monthly price, no contract. Cancel anytime (but you won't want to)
Contact Me
The first step: Focus on your content
Creating great content is essential for any dealership looking to run Facebook ads. Make sure you're following a well-planned car dealer content strategy.
You need to remember that Facebook is a social platform, so any adverts you create have to look "native". Anything that looks like it's selling too hard will not perform well on Facebook.
We find a good first step is to focus on the local aspect of your dealership. Customers crave an authentic experience when shopping for a car, and as a local dealer this is your biggest advantage over the car supermarkets.
Great content can help to create a strong connection with potential customers, and can also be used to generate leads from customers wanting to sell their current vehicle.
What you need to know before making content for your Facebook ads
When creating content for Facebook ads, it's important to remember a few key things:
Keep your content authentic
Focus on your local dealership
Use videos to promote your salespeople and showroom
Set up your catalogue
Facebook ads come in two main varieties: single image ads and catalogue ads.
Catalogue ads can be a great way to promote your dealership, and can help to generate leads from customers interested in buying or selling a car.
Catalogue ads are similar to the standard ads you see on Facebook, but they allow you to include multiple images and a longer description. This can be a great way to show off your vehicles and give potential customers a more in-depth look at what you have to offer.
We recommend testing both varieties, but we find catalogue ads generally outperform image ads, especially for vehicles.
How to import your vehicles for advertising into Facebook
We run vehicle imports from our client's backend showroom systems using some custom code and Google sheets.
You'll need the help of a developer to import your vehicle catalogue into Facebook.
Imports will ideally run every day to keep the catalogue fresh. The import should include the vehicle make, model, year, mileage, price, and some photos.
Catalogue Setup
When setting up your catalogue, it's important to make sure all of your images are high quality and correctly formatted. You also need to make sure that your text is well written and catches the attention of potential customers.
Creating the ads in Facebook
When creating ads for car dealerships in Facebook we've found a few strategies that work well.
Target a broad audience
Try not to add too many interests into the targeting. We prefer to run ads with no interests, or a single interest such as "car" or "used cars".
Facebook's algorithm is much smarter than it used to be. As long as we create great content, the algorithm will learn which segments of the audience respond best to the ads.
Target a hyper-local audience
Set up two campaigns, one targeting the immediate vicinity of your dealership (within 15 miles) and one targeting the broader state or region.
This will allow you to control budgets while reaching the most relevant customers.
Test up to 6 varieties of copy
We recommend only running ads if you can create up to 6 variants of your copy. Run these for a week and eventually a winner will emerge.
Include monthly pricing in your ad
Including a monthly price rather than a cash price will make your dealership's finance packages more attractive.
Using Facebook ads for lead generation for an car dealership
Another way to use Facebook ads in your dealership is to generate leads from customers looking to sell their vehicles.
These leads are particularly valuable to a dealership because:
They have already expressed an interest in selling their car

They may have been considering a trade-in

They are likely to be ready to buy or sell a car soon
A consistent flow of qualified leads are the lifeblood of a car dealership.
Here's how we set up funnels on Facebook for this type of lead:
Set up a landing page
A landing page is the most important part of your lead generation funnel. It's where potential customers will go after clicking on your ad.
Your landing page should be well designed and easy to navigate. It should also include a form where potential customers can provide their contact information.
Follow some car dealer conversion rate optimisation tips to make sure your website is operating as an effective sales tool.
Make sure your landing page is mobile friendly, as most people will be using their phones to access it.
We recommend using a tool like LeadPages or Typeform to create your landing page.
Make sure your Meta pixel (formerly known as Facebook pixel) and conversion tracking is also set up correctly before you carry on.
Get the video content for the ad
Video content is more engaging than traditional text-based content, the rise of car dealers using TikTok has made this more apparent than ever.
When potential customers can see and hear the person or people behind the ad, they are more likely to trust the message.
Video content is also more likely to go viral, as it is easier to share than traditional text-based content. This means that your dealership will reach a larger audience with its ads.
When it comes to making a video for a lead generation ad, you'll want to make sure that your content is high quality and catches the attention of potential customers.
Run the ads on Facebook
Follow the advice in the previous step and make sure you test different variants of your content, and target a broad audience.
You will want to select the "lead" conversion as a goal for your ad.
Industry Benchmarks for cost per lead
Car dealerships can expect to pay around £25-£50 per lead through Facebook ads. However, this varies depending on the quality of the leads and the size of the dealership.
Larger dealerships may find that they need to increase their budget in order to generate a high number of leads. However, it is possible to get high quality leads for a lower cost if you target the right audience and create great content.
Warming up your audience by running events
Car dealerships should consider running events to attract customers. Events are a great way to get people in the door, and they can be a lot of fun for customers.
More than this, events are a great way to "teach" the Facebook algorithm about who is interested in your dealership. The more events you run, the better the algorithm will get at targeting your customers
There are a number of different types of events that dealerships can run:
Car show

Car swap meet

Car auction

Cookouts
Events are a great way to show off your dealership's inventory and generate leads. They also kick off relationships with customers.
Make sure you plan your event well and market it effectively. You'll want to create a Facebook event page, as well as run ads targeted to your local audience.
Conclusion
In this post, we have detailed how Facebook ads can be used to generate leads for an car dealership.
There are a few key points that you should keep in mind when using facebook ads as a lead generation tool:
Create up to 6 variants of your copy and test them out on facebook

Include monthly pricing instead of cash price in the ad

Run facebook ads with the "lead" conversion as a goal.
These benchmarks will help you know what kind of budget may work best for generating quality leads at an affordable cost.
About the author
More Articles
This article explores 2023's top chatbots, what they are, and how car dealers can use them to enhance their Facebook strategy and customer…
4 minute read - 27/01/2023
See More