Automotive Marketing Agency
GL Digital is a Manchester-based company, pioneering an automotive direct to consumer solution for automotive businesses that are traditionally served by Digital Marketing Agencies.
Our mission is to set dealerships free from middlemen such as auctions and classified ad websites.
We refocus automotive brands around the individual customer journey.
Local dealers can take advantage of our 2 part direct marketing model - buy cars from local car owners, and sell cars to local customers.
Our marketing solution is data-driven, local first, and specifically tailored to the needs automotive industry.
Our Story
Our founder, Gary Lewis Cheetham, grew up in the auto trade, and brings a unique understanding of marketing strategy to the business.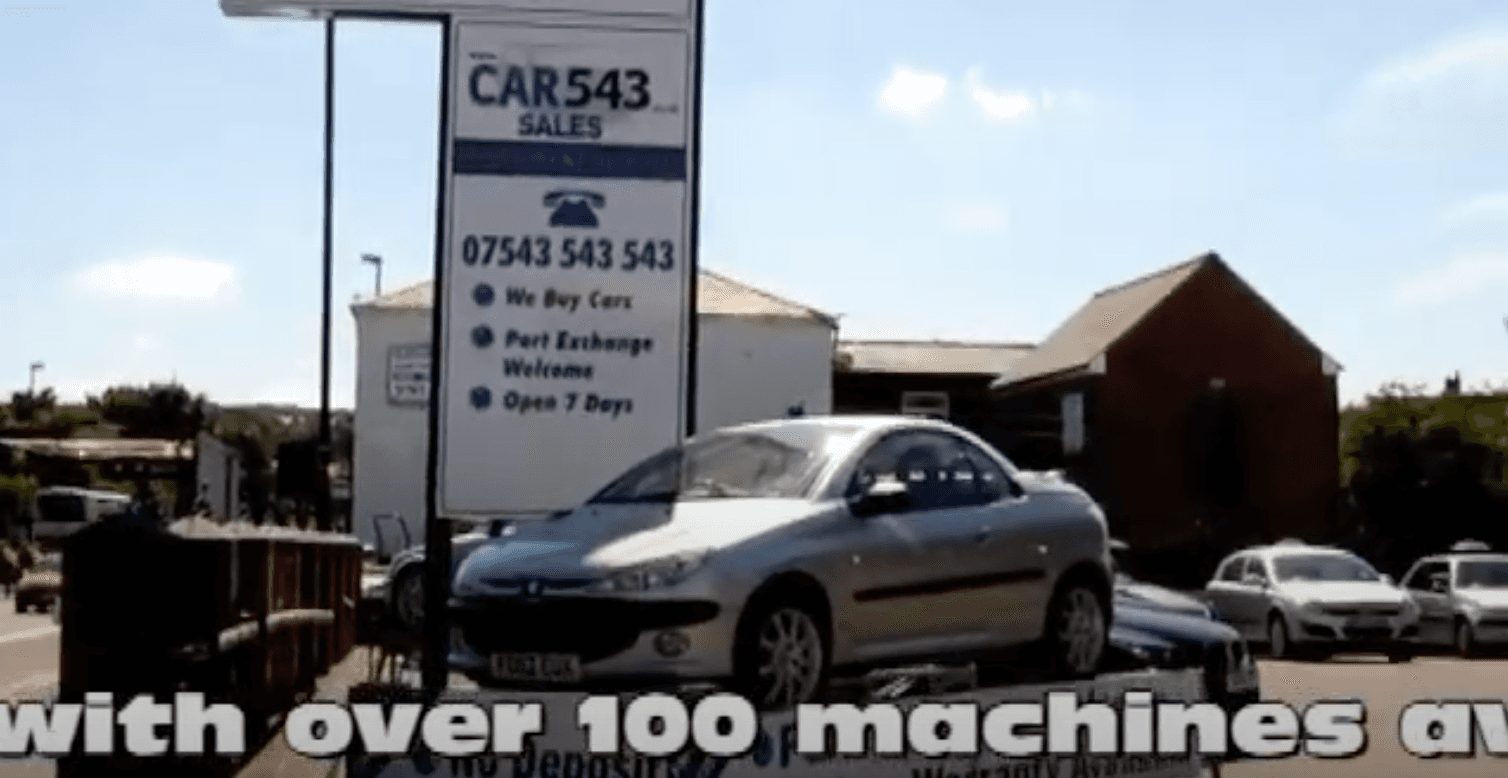 Since working in the family car dealership after school as a teenager, Gary Lewis went on to learn web development and social media marketing on the job at a marketing agency.
Coming back to the motor trade in 2017, Gary Lewis put his strategic marketing knowledge to use and started a vehicle finance brokerage.
He founded GL Digital in 2020 after noticing a need for direct-to-consumer marketing solutions in the automotive industry.
Now GL Digital works with automotive brands in the UK and US, bringing a new perspective to the marketing agency model for the automotive sector.
AutoTrader is your Automotive Marketing Agency
Think you don't have a marketing agency? Think again.
If you're a car dealership listing vehicles for sale on AutoTrader, you've already handed over the most important part of your digital strategy to a third party.
The problem the industry has today is that dealerships have no choice but to list on AutoTrader.
We put forward digital services that instead take the needs of car dealerships into account.
Our purpose is to break the reliance local dealerships have on third parties for buying stock, and for retailing their vehicles.
Any dealership can put our approach to strategic marketing into action.
The problems AutoTrader bring to the automotive industry
AutoTrader has a stranglehold on the automotive industry.
Dealers have to list their stock with Auto Trader if they want to reach a national audience.
But this reliance on a third party is damaging for dealers for three reasons:
It's expensive - Auto Trader takes a large commission on each sale

It's limiting - dealers can only reach a national audience through Auto Trader

It's outdated - the model is based on classified ads, which are no longer as effective as they used to be
Our Solution for Automotive Marketing
Our automotive marketing solution is a two-fold approach that combines lead generation with media planning and car sales solutions.
Buy your stock directly from local consumers
There are cars for sale all around you, but dealerships never get a chance to buy the stock.
This is because the buying process has moved to online branded sites, like WeBuyAnyCar.
Customers go straight to these corporate entities, and control over the buying process has been removed from dealerships.
Direct to Consumer Automotive Marketing
We generate leads through our proprietary digital channels and lead generation solutions that we own and operate.
We are reaching customers at the right point in the car selling journey on a daily basis.
Once a dealership has generated a lead, we help them buy the car from the local owner.
This removes the need for dealers to go through auctions or classified ad websites, and keeps the process local.
Just like it used to be, cars get driven onto your forecourt and you can buy them for cash. If you're good, you get a chance to sell them a car as well.
Sell more vehicles with a local strategy
We help dealerships make more sales by advertising their stock directly to their target audience: local car buyers.
Our digital channels aggregate data from mobile phone GPS, internet searches, cookies and interest in related automotive brands.
We then use this data as part of a marketing model that reaches local car buyers.
A data-driven strategy using artificial intelligence
We make predictions about where customers are in the car-buying journey. This allows dealers to reach local customers who are already in the market for their next car.
Our offering is a car dealer marketing solution that allow dealers to retail their vehicles directly to local customers.
We give dealers more control over their selling process, and allow them to keep more of the profits from each sale.
Close more finance deals with improved lead quality
One of the benefits of our automotive marketing solution is that it comes with a finance lead generation component.
This means that dealerships are reaching customers who are already interested in finance, and have already shown an interest in buying a specific car.
This leads to a higher close rate, as the customer is already pre-qualified.
Benefits of our marketing agency solution for the automotive sector
More leads, consistently generated
Flexible spending, spend more to suit the needs of the business
Remove your dependency on third parties such as auctions and AutoTrader
Bring customers to your showroom door
Elevate your local reputation
FAQs
Is GL Digital an automotive marketing agency?
We are a marketing company who provide a specific solution for the motor trade.
Will GL Digital work with my existing website?
We don't build websites, and you will not need a new website. Our automotive marketing agency solution is designed to work with your existing website in its entirety. No development investment is required.
Do you work with any automotive brands?
Yes, we engage in car dealership marketing, motorcycle dealerships, van dealerships, motorhome and caravan dealers. We serve customers across every sector of the automotive industry,
How long does your automotive marketing solution take?
We begin generating leads for your business within 7 days.
Is this social media marketing?
Our automotive marketing solution involves some social media marketing, because it is one of the most effective ways to reach car buyers.
However, social media is only one part of our strategy and doesn't represent the whole package.
Social media allows us to reach customers at the right point in the car-buying journey, and helps dealerships to build relationships with potential customers.
How do the leads get to my sales team?
We integrate with your existing sales process, whether by email or by another CRM system.
Does GL Digital provide Search Engine Optimisation?
During the implementation stage, we do take measures to increase client's visibility on Google Maps and Google Search.
Our team of experts will help you create a local SEO strategy that targets potential customers in your area.
We make sure your dealership is listed correctly on Google Maps, and that your website appears at the top of search engine results for relevant keywords.
How does this fit in with my other automotive marketing efforts?
We recommend you keep advertising your stock on third party websites such as AutoTrader and eBay, but we work to lessen your reliance on these platforms.
Our solution is separate to your other social media marketing efforts and complements any other work your in-house marketing manager may be doing.
How can I get started with automotive marketing?
Contact sales, and we will start the implementation process.
The implementation process begins with an audit session. This is where we assess your current marketing activity and identify any areas for improvement.
We then create a bespoke automotive marketing agency solution that is tailored to your specific needs. This includes a finance lead generation component, so you can close more deals.
We also work with social media platforms such as Facebook, TikTok, and Reddit to provide data about your target audience.
Our team of experts will help you create a local SEO strategy that targets potential customers in your area. We make sure your dealership is listed correctly on Google Maps, and that your website appears at the top of search engine results for relevant keywords.
Get Started
Fill out the contact form below and a member of our sales team will be in touch.