27/01/2022 - 5 minute read
The Ultimate Guide to TikTok for Car dealerships in 2022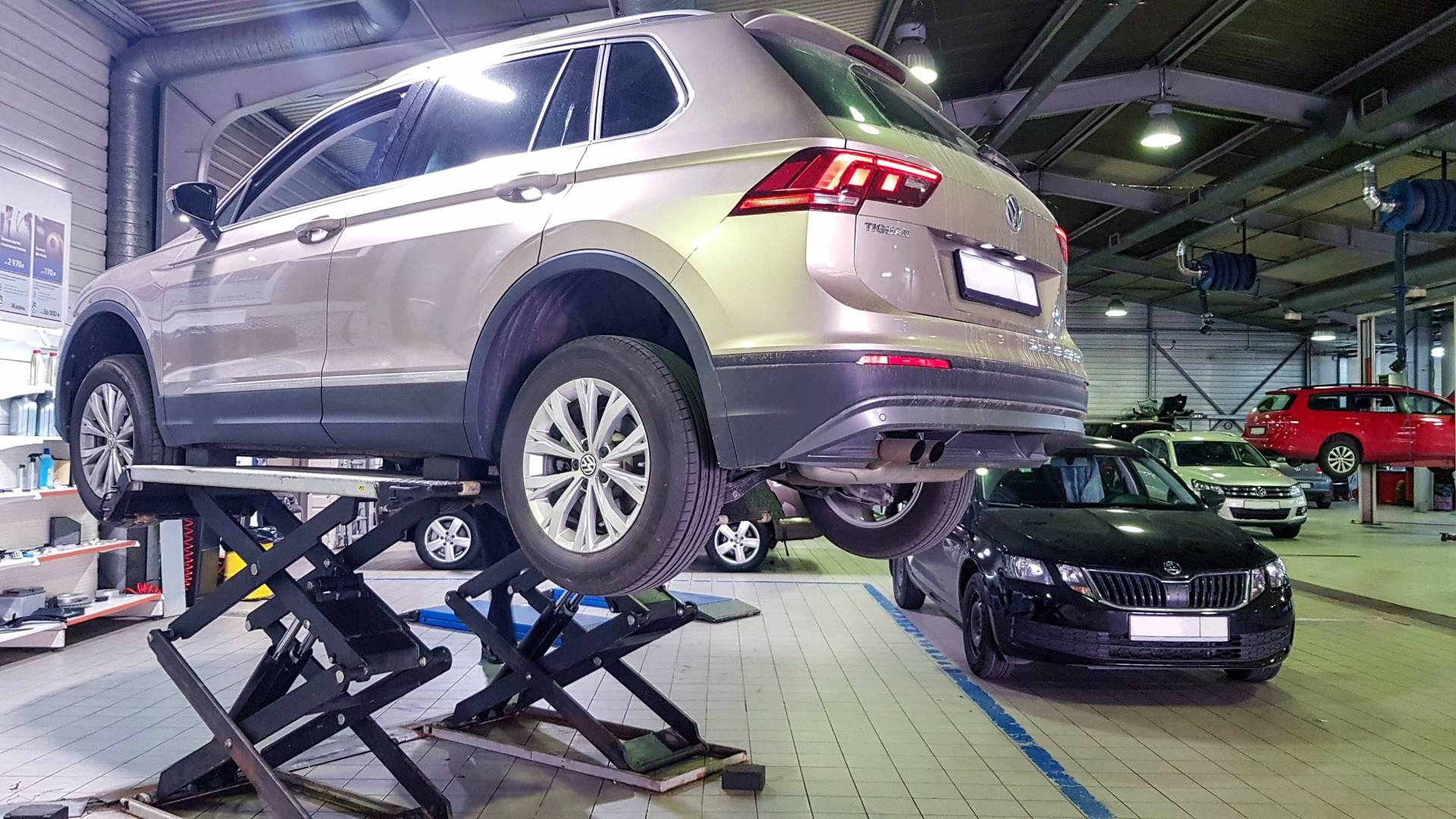 TikTok is our preferred video platform to help dealerships build a huge audience. In this article we describe how we use TikTok to it's full potential for car dealer marketing.
Our TikTok strategy is simple: Elevate local dealers into local celebrities. A properly executed video strategy will make your team into household names in your local area.
The unfair advantage of TikTok for car dealers
Today car dealerships are challenged to find ways to attract attention in a crowded space. Most dealers use a Facebook ads for their dealership or a Facebook page, some of them use Instagram. But very few dealers use TikTok.
The TikTok algorithm is so powerful because it is constantly learning and evolving. It is constantly analyzing data to figure out what content is most engaging, and it uses that information to recommend videos to users.
This means that car dealers who use TikTok have a huge advantage over dealers who don't, because their videos will be more likely to be seen by potential customers.
Not just pranks and viral dances
If you've been hesitant to use TikTok until now, you need to set some time aside and give it a try. We regularly see dealers getting tens of thousands of views on new accounts.
The truth is, over 50% of TikTok's audience is over the age of 30. These aren't teenagers following viral trends. These are your customers. TikTok is primed to enable your dealership's explosive growth.
And car buying is not the only reason car customers visit car dealerships. They might be looking for service, parts, or just information about their next car purchase. Car dealers need to provide an environment that attracts different types of people with different needs at different times.
The killer TikTok content strategy for car dealerships
As an auto dealer, you already have two advantages over every other business on TikTok:
1) You have a forecourt full of vehicles that customers will be interested in
2) Your sales staff are natural communicators and will love getting on camera
The key is creating car dealer marketing content tailored for each customer type using video marketing on TikTok, which will help you build your following and boost sales in all areas of your dealership!
See How My Agency Can Drive More Sales At Your Dealership
Sell My Car Leads - Stop going to the auction. Get local customers chasing you with a bespoke WeBuyAnyCar-style web experience.
Pre Qualified Finance Leads - Good credit local customers, attached to a vehicle so easy to close.
Fixed monthly price, no contract. Cancel anytime (but you won't want to)
Book a Call
Here are some video ideas that you can create straight away
A tour of the car lot, highlighting some of the newest and most popular models

Staff giving car buying advice – for those who are looking to buy their first car, upgrade or trade-in a car

Showing how car repairs are done – customers will appreciate knowing that their car is in safe hands
Want to know more about a killer content strategy for car dealers? Click here to learn more about what we use and how we do it.
Audience building for car dealers done the right way
Dealerships should create targeted videos for specific audiences, like this post "The Ultimate Guide To TikTok For Car Dealerships In 2022" which talks about how car dealers can use TikTok in their marketing strategies.
You should identify different "buyer personas" for vehicles, and think about their wants, needs, and problems.
Start to produce short videos addressing them directly and you will build an audience on TikTok in no time.
Here are a few examples to get you started as a car dealer:
The first car buyer is the young, tech-savvy person who is always on the lookout for the latest and greatest car. They're excited about cars and love to learn about new features and technologies. They often do their own research online before visiting dealerships.

The second car buyer is the family man or woman who needs a car that can handle a big workload – they have kids, a job, and errands to run. For them, it's important that the car is comfortable and reliable.

The third car buyer is the enthusiast – they love cars for their design, performance, and rarity. They're not necessarily looking to buy a car right now, but they enjoy learning about different makes
You probably already know these audiences, you've probably sold cars to them and you may even have some in your family.
This is a great start, and will become more important as you build your way to TikTok dominance.
Turning TikTok Followers into Customers
Now that you know how to create car-themed content that will appeal to your audience, it's time to start thinking about how to turn those followers into customers.
TikTok is a great place to start building relationships with potential car buyers. By creating videos that are interesting and relevant to them, you'll be able to capture their attention and keep them coming back for more.
Once you've got their attention, it's important to think about how you can convert them into paying customers. This might involve providing incentives like discounts or free services, or even just providing helpful advice and information.
Keep in mind that not everyone who watches your videos will be ready to buy a car – but that's OK! You are in TikTok for the long game.
Remember, you want to become known as "the experts" within your local area for automotive. People will start to recognise you on the street.
The most important steps to using TikTok for lead generation
Add a clear and interesting profile picture

Write a catchy and interesting bio

Put your website in your bio so customers can convert from your profile
Once you have the leads, remember to follow up with a great email marketing strategy.
Running TikTok Ads
We recommend building an audience of at least 1000 followers before investing in TikTok ads.
The TikTok ad servers are not as sophisticated as Google's or Facebook's yet.
The best strategy for running ads on TikTok is not to make sales, but to run ads that will generate finance leads or leads from customers looking to sell their vehicle.
The biggest thing to remember when running TikTok ads
It can be hard to create car ads that are sales-focused on TikTok, as the site is dominated by users' friends and viral content. Most users aren't looking to buy a car right now, so it can be difficult to get their attention.
Remember, TikTok is a great place to start building relationships with potential car buyers. By creating videos that are interesting and relevant to them, you'll be able to capture their attention and keep them coming.
Cross promoting with TikTok influencers
When looking for TikTok influencers to promote your car dealership, it's important to find those who have a large and engaged following.
There are a few ways to find these influencers:
Use hashtags to find users who are already talking about cars on TikTok.

Look for popular car accounts and reach out to them directly.
Once you've found some potential influencers, it's important to reach out to them and see if they're interested in working with you. Be sure to send them information about your dealership and what you're looking for.
Invite them to your dealership and ask them to take some videos. Most will do it for free as they'll be happy to get some behind-the-scenes content for their followers.
Click here to read about how you can use influencers as part of your car dealer marketing strategy.
Conclusion
At GL Digital we encourage all of our dealerships to become local TikTok celebrities. We have a consistent strategy for making this happen detailed above.
There's nothing new about content marketing, but the personal touch you can achieve through short video is priceless.
Imagine having customers walk through your door and recognise your salespeople already. The hard work is done, they already trust you.
Leverage the TikTok algorithm for free reach before running ads, and your dealership is sure to see growth.
About the author
More Articles
We will be the first to say it: SEO for car dealerships is officially over in 2022. Car dealers fail at SEO time and time again, because…
5 minute read - 07/02/2022
In the past, advertising a car dealership meant placing an ad in the Yellow Pages to ensure that customers could find you. That's it. Now…
5 minute read - 27/01/2022
This article will cover how dealerships can do conversion rate optimisation on their website and sales funnels, including for lead…
6 minute read - 27/01/2022
See More