How to Buy Cars For Resale on Facebook Marketplace in 2023: A Step-by-Step Guide
Published 27/01/2023 - Updated 02/08/2023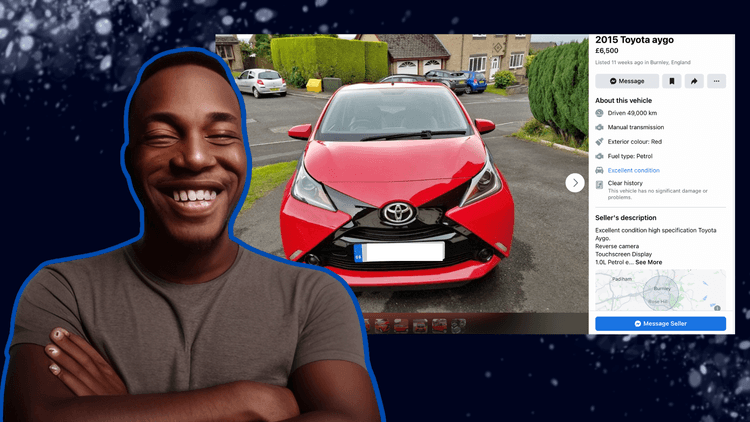 In this article, we discuss why car dealers, and people flipping cars as
a second income, should consider buying cars on Facebook marketplace to
sell on for profit, and show exactly how they can do it (with examples).
We will take a step-by-step approach, starting with how to search for
and contact sellers, making an offer and negotiating, inspecting the
car, and finally completing the purchase.
Along the way, we'll provide tips and best practices for each step of
the process, as well as common pitfalls to avoid. By the end of this
guide, car dealers will have a clear understanding of how to navigate
Facebook Marketplace and find the best deals on cars.
Why are car dealers buying stock for resale from Facebook marketplace?
In 2023 we're facing rising used car prices, inflation and stock constraints due to global supply chain issues. This is driving car dealers to look to alternate sources of stock to fill their forecourts.
Using Facebook Marketplace to buy cars, as opposed to using car auctions, will result in the dealership acquiring more cars at a lower cost, with better quality, and fewer hidden faults.
One of the dealerships we work with relied heavily on Facebook Marketplace to acquire their stock during the global supply shortage of 2021. They were unable to get second hand cars at this time due to the inflated prices and competition when bidding from other dealers.
Thanks to its large user base, Facebook Marketplace offered an array of local options for them when looking for inventory, with prices often lower than what they could find at auctions like BCA.
Is Facebook Marketplace a good place for to buy cars?
When car dealers buy cars on Facebook Marketplace, they have the
advantage of direct contact with the seller, and better ability to
negotiate price. This allows them to assess the condition of the car
before buying, as well as gain a better understanding of its history and
any issues it may have.
The seller is also more likely to be honest about the quality of their
product, allowing dealers to get an insight into the car that they would
never get when buying anonymously at an auction.
Who has written the article "Step-by-Step Guide to Buying Cars on Facebook Marketplace for Car Dealers"?
I am Gary Lewis Cheetham, as an automotive marketing specialist with
over a decade of experience, I am experienced in buying cars from
Facebook Marketplace for resale and helping other dealers do the same.
I have a keen understanding of how to use online platforms to market and
sell cars and specialize in using personalized communication to help
dealerships increase their engagement and sales.
With my roots in Oldham, Greater Manchester, UK, where I started my
interest in car trading by helping my dad's dealership boost private
sales through online marketing and Facebook Ads, I founded GL Digital
Automotive Marketing in 2020 to bring my expertise to dealerships across
the UK and US, and aid them in maximizing their ROI through effective
Facebook Marketplace strategies.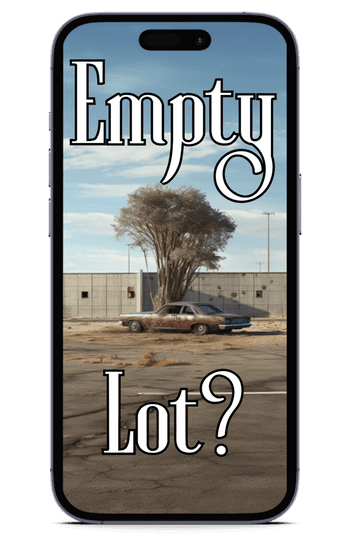 Unlock the Secrets to Skyrocket Your Inventory and Crush Your Competition - FREE Exclusive Guide 🏆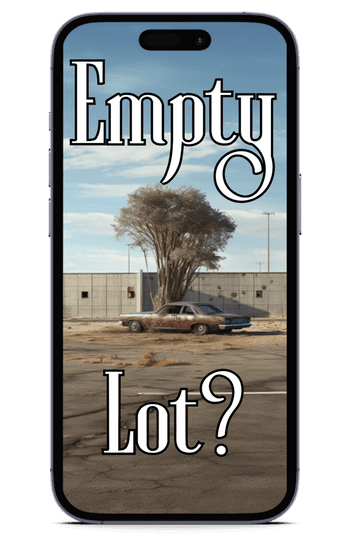 Unlock the Secrets to Skyrocket Your Inventory and Crush Your Competition - FREE Exclusive Guide 🏆
Get access to 5 proven tactics, revealing how our dealership snags top-notch used cars from local owners!.
Skip the marketplace marathon
Boost profits and leave inflation in the dust
Drive home with cherry rides and squeaky-clean histories
* We promise not to clog your inbox with junk.
How to Find Good Cars to Flip for Profit on Facebook Marketplace
When you are buying cars to sell on for profit on Facebook marketplace,
the most important thing you have to do is find out whether the seller
is actually a dealership or not.
You need to be buying cars from real private sellers, who have looked
after their cars and only driven them to work and back.
The majority of people selling cars on Facebook marketplace are flipping
cars as a second income. You need to avoid these like the plague as the
cars come with faults.
Even worse, lots of dealerships put their stock on Marketplace, and
pretend to be a private seller. They use marketplace to move on the
lemons that they bought at auction and would rather not put on their
forecourt.
So if you're not careful, you could browse Facebook marketplace, buy a
car and actually end up buying an auction car anyway!
How to tell apart dealers from real, private sellers on Facebook marketplace
There are some clues you can look out for to avoid the dealer cars on
Marketplace. Here's the ways we tell the dealers apart from the real
private sellers:
Look for auction key tag or dealership key tag
Check to see if Tesco Clubcard or other personal items in the middle
well
Look to see if it's been professionally valeted
Look at the history of what the user has sold on their account
Check if it's on a car park or industrial estate rather than a
driveway.
Check on street view to see if the picture of the car matches the same
location as the map pin
How to Initiate Contact with the Seller
When initiating contact with the seller, be polite and introduce
yourself. Ask them about the car and any additional information they can
provide. You can also ask for additional pictures or videos of the car.
You need to move the conversation to Whatsapp or phone as soon as you
can.
Here's an example of a way to open the conversation:
Example conversation with a Facebook marketplace car seller
You: Hi, my name is [Your name] and I saw your car [car model and
year] on Facebook Marketplace. I'm very interested in it. Can you tell
me more about it?
Seller: Hi [Your name], the car is in great condition, only [number]
miles on it. I am the original owner, and I have all the necessary
paperwork.
You: That's great to hear. Can you send me some additional pictures and
videos of the car?
Seller: Sure, I can send you some more pictures now.
You: Great, thank you. Can I also ask you about your reason for selling
the car?
Seller: Yes, I am upgrading to a new car.
You: Thanks for that. It would be great if we can talk over the phone as
well, so I can get more information and answer any questions you may
have. May I have your number?
Seller: Sure, it's [seller's phone number].
You: Thank you, I'll give you a call in a bit.
Seller: Sounds good, talk to you soon.
Questions to ask the seller before making an offer
Run through your questions, ask how long you had it for, what's the
reason for selling, what's the service history etc.
Your main goal is to identify if they are a dealership or not.
Any evasive behaviour or not answering your questions clearly is a
giveaway you are talking to a dealership or a car flipper. When you
phone them they'll say "it's my cousin's car" or similar.
Here are some questions you can ask in detail:
Ask the seller about their reason for selling the car. Private
sellers typically sell their cars because they are upgrading to a
new vehicle or no longer need it. If a seller is vague or evasive
about their reason for selling, it could be a red flag that they are
a dealership.
Ask the seller if they have all the necessary paperwork, such as the
title and registration, and if the car has any accidents or repairs.
Dealerships often have less information about the car's history, and
sometimes not all the necessary paperwork.
Ask for the reg number and run a vehicle background check on it.
This will give you information about the car's history, including if
it has been in any accidents or if it has been reported as stolen.
If the seller is hesitant to provide any of this information or if
you are unsure about their legitimacy, it's best to move on to
another seller. Buying a car from a dealership can come with a lot
of problems, so it's important to do your due diligence to ensure
you're dealing with a legitimate private seller.
How to Make an Offer and Negotiate on Price with car sellers on Facebook Marketplace
Sellers never list it for the real, clean book price and they always get
greedy. The steps to making your offer and negotiating them to a more
realistic number are as follows:
Value the car using WeBuyAnyCar or look at similar models for sale on
AutoTrader. This will give you an idea of what a fair price for the
car should be, and you can use this information as a starting point
for negotiations.
Call the customer and explain your situation, and make your offer
If they seem hesitant (they often are), make an appointment to go and
see the car
Example of the process of making an offer
An example script of how you can make an offer is as follows:
"Hi, I Notice you have it on for XYZ price, I have a number that I hope
would work for you, but I'm a serious buyer I can come and collect it,
here's my number: £xxxx. If you like it I can come and collect now, if
not good luck with your sale"
Tips on how to negotiate a better price
Go down and look at the car properly and then negotiate a better price
when you are there.
The offer you made before was on it's disclosed condition, when you
visit the car in person you can always find things to reduce the price.
When you go to see the car, thoroughly inspect it for any damages or
issues. We always look out for rust, dents, scratches, and mechanical
issues. Check the oil, air con and electric windows.
We also check the tyres and start the car to listen to the engine noise.
If you notice any of these, you can use them as leverage to negotiate a
lower price.
Example negotiation with a Facebook marketplace car seller for a better price
You: "Alright, so I've had a good look around the car, and I have to
say, it's in pretty good nick. But I did notice a bit of a knocking
noise coming from the engine. You haven't had any issues with that, have
you?"
Seller: "Oh, that. Yeah, I've had that looked at. It's just a bit of
wear and tear on the engine, nothing major. But I suppose it's not
ideal."
You: "I understand that, but it's definitely something that needs to be
taken into consideration when we're talking price. I'm afraid I'm going
to have to offer you a bit less than we discussed."
Seller: "I see. Well, I was hoping to get a bit more for it, but I
suppose I'll have to take that into account. What sort of price were you
thinking?"
You: "I was thinking something more in the region of [lower price]. I
know it's not what we talked about, but with the engine noise and all, I
think it's a fair price."
Seller: "I suppose you're right. It's not ideal, but I suppose it's
better than nothing. I'll have to think about it, but I suppose I can
accept your offer."
You: "Great, I'm glad we could come to an agreement. I'll go ahead and
transfer the money now, and we can sort out the paperwork. I'll have the
car picked up next week."
Seller: "Sounds good to me, let's shake hands on it."
You: "Cheers, mate. I appreciate it."
In this example, you were able to identify an issue with the car and use
it to negotiate a lower price. The seller, although not happy, was
willing to accept your offer and you were able to come to an agreement.
Conclusion of the article Step-by-Step Guide to Buying Cars For Resale on Facebook Marketplace
Facebook Marketplace is a great resource for car dealers looking to find
good clean inventory at competitive prices.
With the right approach and knowledge of how to negotiate, you can get
better deals on cars that are in good condition and have potential
value.
By following our step-by-step guide, you should be able to identify
sellers who may not be real private sellers but instead are dealers
advertising their dodgy stock on marketplace and hoping you won't
notice.
We hope you have found this guide to be an informative and useful way to
acquire cars for resale through Facebook Marketplace. With the right
research, preparation, and understanding of the marketplace, you can
create a profitable business buying and selling cars on Facebook.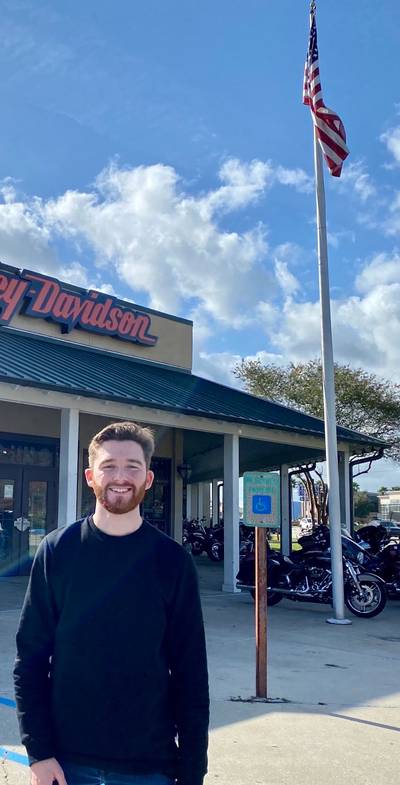 I Can Run The Marketing At Your Dealership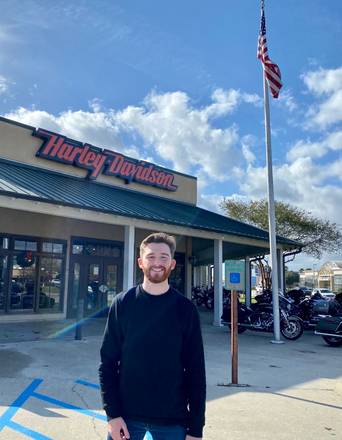 I Can Run The Facebook Ads At Your Dealership
Hi, I'm Gary. I've been working in auto businesses since I was a teenager at my dad's dealership.
My clients get these benefits:
Completely done-for-you dealership marketing - across Facebook, Google and TikTok.
Pre-qualified sales leads - Good credit local customers, attached to a vehicle so easy to close.
Fixed monthly price, no contract. Cancel anytime (but you won't want to)
Contact Me
Expert advice
You're reading the GL Digital blog, where auto marketing experts share proven tactics to grow your dealership.
Need Inventory? Subscribe and grow.
Inflation. Supply issues. Every used car dealer feels the squeeze.
Build a powerful local brand and watch used cars roll in. Get 5 free marketing tips to your inbox.
About the author