The Ultimate Guide to Content Marketing for Car Dealerships in 2023
Published 27/01/2022 - Updated 02/08/2023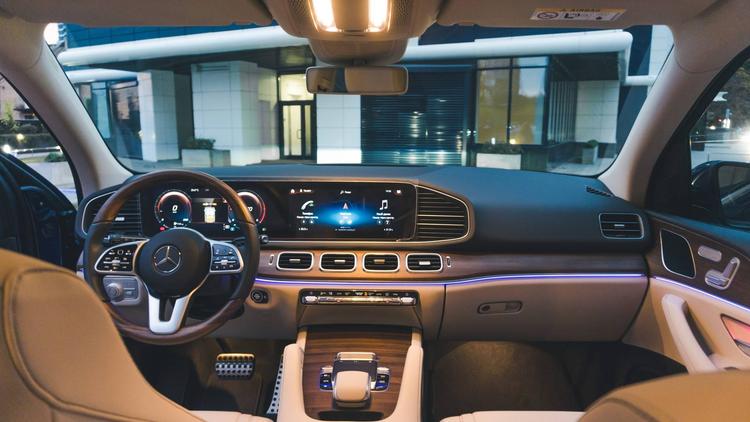 In the past, advertising a car dealership meant placing an ad in the Yellow Pages to ensure that customers could find you. That's it.
Now, you need to create fresh content every day to even stand a chance. It's like every day they print a new copy of the Yellow Pages, and throw the old one away.
If you're not keeping up with your content production, it's as bad as not putting your number in the Yellow Pages. Customers will simply not find you. It's that bad.
The Good News for Car Dealers
It sounds like doom and gloom, but as a car dealership, you already have something that most businesses would kill to get hold of.
And the best thing about it is you will catch your competitors sleeping if you follow this advice now, in 2022.
What is it?
You have a forecourt full of content factories (vehicles) that gets refreshed on a regular basis.
Understanding that you have a massive advantage over every other online business already sitting there is the first step to nailing the content strategy for your car dealership.
How to content market your car dealership in 2022
It starts with understanding the various ways content is created these days – video content is now a must-have, blogs are still popular but don't seem as effective as they used to be, social media posts take time and effort but may not get you anywhere without paid ads, etc.
But if you want your dealership to survive in 2022 (or even 2032), it's absolutely vital that you understand what content will help attract customers from your local area. This article discusses some of the best practices for creating content that will keep your business thriving well.
Videos: Your biggest asset in the car game
Everything you need to create great video content is likely already sitting there in your showroom. The ingredients for a killer car dealership TikTok profile that attracts hundreds of leads per month are all there at your dealership.
1) Your salespeople are natural communicators, so put them on camera.
They don't need to be professional actors, but they should be comfortable in front of the camera and be able to talk about the vehicles they're selling.
Shoot short videos (1-3 minutes) of your salespeople introducing each vehicle. They can talk about the features and benefits, and why they think the customer would love it.
Upload the videos to your dealership's YouTube channel, and share them on social media. You can also embed them on your website.
Use video content as part of your content marketing strategy, and you'll see a big increase in leads and sales.
2) People love watching videos of cars online
Have you ever seen TV shows like American Chopper or Wheeler Dealers? These TV shows are popular and the hosts have become household names. People watch this stuff for fun.
As a car dealer, it's like you're living inside one of these TV shows every day.
So get your camera out, and record anything and everything
Cleaning new vehicles when they come into stock
Repairs, oil changes, tyre changes
Feature customer testimonials
The Spielberg Factor
Many dealerships are hesitant to produce video content because they think it needs to be professionally produced in order to be effective. This is not the case.
In fact, most customers will appreciate the personal and raw touch.
So just shoot videos on your phone.
As long as your videos are interesting and provide valuable content, customers will watch them.
How to produce great video content as an car dealership
You should use a modern smartphone to take videos in a well-lit area, or outside. Most modern phones' camera sensors are good enough quality to produce content that is interesting and helpful to customers.
Faces that are lit from the front look better on camera.
So if you're shooting videos inside, you should make the investment of a ring light. A £10 Amazon ring light will make you look like you have a professional camera and makeup crew.
Do you need to edit? I would suggest you don't even need to edit your videos. Uploading raw video has a personal touch that will make customers feel they have a connection with your business.
Pull the plug on your blog
Many dealerships invest in "SEO" or "blogging packages". Marketing managers love it because it feels like they are doing something.
The truth is that blogging is usually a waste of time and money.
Most "blog packages" sold online (e.g 5 posts a week) will be low-quality content that adds no value. Especially for a car dealership.
If you're submitting articles like "How to de-ice your automobile in the winter" or "5 reasons why you need to change your oil on a regular basis," you'll have a difficult time ranking on Google for these phrases.
Low-quality and generic posts like this are a pointless exercise in waffle.
SEO for car dealerships – Simple, Easy, Obvious
SEO in 2022 does not need blogging to work. It doesn't need keywords or technical optimisation.
SEO audits are a common strategy marketing agencies use to sell services.
There is no such thing as an "SEO score", "Website MOT" or "Health Check".
Here's the secret marketing agencies don't want you to know: There is only good content and bad content.
All you need to rank on Google in 2022 are three things:
A Google my Business profile
Regularly updated social media pages with great content.
Lots of great customer reviews
There's no way to hack Google. You just need to prove that you are a genuine and active business.
The blog content "smell test"
If we have to avoid generic posts, how can we quickly assess if content is good or not?
At GL Digital we use a simple smell test to assess content. That is, think about the topic of the post. If anybody in the world could write a blog post about this topic, then it's bad content. If only you could write about this, then it's good.
Make content that is unique and only you could make.
Example:
BAD: 10 reasons why you should check tyre pressure
GOOD: The funny story when you set off without checking tyre pressure and had a blowout in the middle of nowhere
The first one is generic, the second one is interesting and grabs attention.
Which Social Media Websites to Post To
The easy answer to this is all of them.
As a car dealer, you should post content to all of the major social media channels:
Facebook
Twitter
Instagram
LinkedIn
YouTube
Your content should be tailored to each channel.
For example, you might post short videos on Instagram, longer blog posts on LinkedIn, and photos of cars on Facebook.
Make sure you're using a mix of text, photos, and videos to keep your content fresh and interesting.
Generally, the more the better.
Paid Ads in Content Marketing
You can also use paid ads as part of your content marketing strategy, but I would caution against this.
"Boosted posts" are usually a waste of money. The only reason to pay to promote content is to get a reaction from social media users.
If you want to get people talking, e.g about an event, a controversial opinion, an emotional situation, then boosting posts is sometimes recommended.
When people comment or share a post, the algorithm will flag it as "interesting" and boost it to more users, for free. This is a great way to get your content in front of more people, and can help increase engagement on your social media pages.
But if you want to generate leads or sales from your content, don't pay to advertise it. Getting conversions like this is a different goal, and you need a paid ads strategy to do it properly.
The most important step: Keep it Up
It takes a lot of hard work and dedication to see results from content marketing. Car dealerships need to post content 4 times per week for at least 6 months before they can expect to see any results. This may seem like a lot of work, but it's worth it in the end.
Make it a habit, and don't expect customers to walk through the door on day 1.
Summary
We've discussed how car dealerships can develop an effective content marketing strategy in 2022.
Good video content is key, and dealers should tailor their content to different social media channels.
Paid ads can be used to boost content, but should only be used for the purpose of getting reactions from social media users.
Expert advice
You're reading the GL Digital blog, where auto marketing experts share proven tactics to grow your dealership.
Need Inventory? Subscribe and grow.
Inflation. Supply issues. Every used car dealer feels the squeeze.
Build a powerful local brand and watch used cars roll in. Get 5 free marketing tips to your inbox.
About the author