Everything you Need to Know About Conversion Rate Optimisation for Car Dealerships in 2023
Published 27/01/2022 - Updated 02/08/2023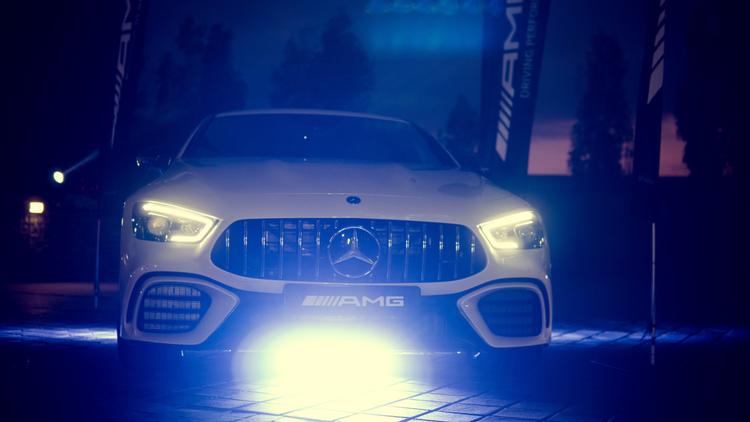 This article will cover how dealerships can do conversion rate optimisation on their website and sales funnels, including for lead generation, sales leads and finance leads.
CRO (conversion rate optimisation) is the process of making changes to your website and sales funnel in order to increase the percentage of visitors who convert into customers.
It's an essential part of any business's car dealer marketing strategy, and can make a huge difference in your bottom line. But how do you know if you need CRO? And more importantly, how do you go about it as a car dealership?
The three types of leads for Car dealerships
There are three types of leads that dealerships should understand: purchase leads, sales leads and finance leads.
Purchase leads
These are leads from customers who want to sell their vehicle. They may come from customers directly or from part exchanges.
It's likely that you'll have a form somewhere on your website that allows customers to enter their vehicle's details, and sends the lead to your CRM system once submitted.
Customers may also walk into the showroom or call directly looking to sell their car.
Having a consistent lead generation strategy for purchase leads is important because it means your dealership will be able to source lots of stock for your showroom. Doing this directly from customers will reduce overhead costs from auctions or other middlemen.
We do lead generation for car dealers as a service, so we know a lot about this sort of lead. Click here to learn more about how we do it.
Sales leads
Sales lead generation is the process of attracting potential customers to your dealership. This can be done in a number of ways, including online and offline advertising, as well as by targeting specific demographics.
Dealerships tend to get the most sales leads from marketplace or classified ad platforms like AutoTrader and eBay. These leads are effective because they're pre-qualified as interested buyers.
Once you have generated leads, it's important to remember you still have to convert them into sales. This is done by getting them interested in your products and services, and persuading them to take the next step.
Finance leads
Finance leads are important to car dealerships because they represent potential sales that may not have happened otherwise.
A large segment of customers will start their buying journey by securing a finance acceptance from a lender. Once they have the funding in place, they will find a vehicle or the broker will do it for them.
This is where finance leads come in. By building a sales funnel around finance you can make more sales, and even upsell finance packages to customers who would have originally purchased for cash.
Dealerships who manage their finance lead generation process effectively will be able to secure more loans and increase their profits. It's essential to have a system in place that captures these leads and nurtures them until they're ready to buy.
There are a number of ways to generate finance leads, including through online and offline advertising, car dealer paid social funnels, as well as by targeting specific demographics.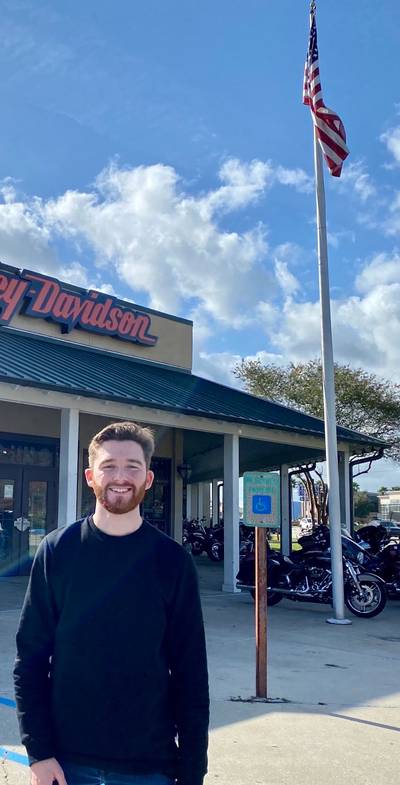 I Can Run The Marketing At Your Dealership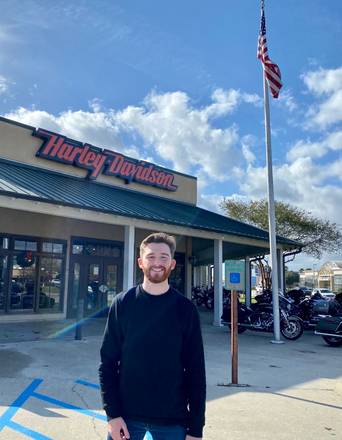 I Can Run The Marketing At Your Dealership
Hi, I'm Gary. I've been working in auto businesses since I was a teenager at my dad's dealership.
My clients get these benefits:
Completely done-for-you dealership marketing - across Facebook, Google and TikTok.
Pre-qualified sales leads - Good credit local customers, attached to a vehicle so easy to close.
Fixed monthly price, no contract. Cancel anytime (but you won't want to)
Contact Me
How to do Conversion Rate Optimisation for Purchase Leads
Purchase leads (leads from customers who want to sell a vehicle) are arguably the most important lead for a dealership, because sourcing cheap stock feeds the entire operation of the business.
To scoop up lots of leads from customers who want to sell, you need to turn your website into a lead capture machine.
When it comes to lead generation, the most important thing is to have a website that's optimised for conversions. This means making sure your website is easy to use and navigate, and that the buying process is as smooth as possible.
There are a number of ways to do this, including:
Making sure your website is mobile-friendly
Having clear and concise call-to-action buttons
Offering telephone support
Using effective lead capture forms
Creating customised landing pages for different lead sources
Tracking the success of your lead generation campaigns
If you're not sure how well your website is performing, there are a number of tools and services you can use to track conversions.
A great lead generation form out of the box
The default contact form on your website is unlikely to offer a great experience.
Some software that we would recommend for dealerships interested in lead generation would be Typeform.
The software allows you to create a lead generation form with drag and drop functionality.
The forms are multi functional, and you are likely to get a higher conversion rate with a well-designed form than you are using the default one on your website.
How to optimise your lead generation process for Sales Leads
There are a number of ways to generate leads, including through online and offline advertising, as well as by targeting specific demographics.
A good place to start is to attach a monetary value to each lead. If you know you can sell a car and make £1000 profit, you may be willing to spend up to £100 on advertising to acquire a sale.
Working with this simple calculation, we can begin to understand how to optimise for conversions from different lead sources.
Classified Ad Sites
Third party marketplace sites like AutoTrader will generate the bulk of leads for most dealerships. These sites have massive resources and millions of interested buyers daily.
AutoTrader for example charges per vehicle listed, and the leads are generated directly from the sales page on the site.
Optimising AutoTrader Listings
Because AutoTrader control the interface, we don't have much control over how our listing looks.
The most important factor of your AutoTrader listing are the images. Make sure you use high-quality images of the vehicle you're selling, as well as images of the interior and exterior. You should also include a video tour.
In addition to images, you should make sure your listing is complete and informative. Include all the details about the vehicle, including its age, mileage and condition. You should also list any extra features or accessories that come with the car.
Make sure accurate contact information is included in the listing.
Online lead generation
Online lead generation is the process of attracting potential customers to your dealership through online channels. This can be done in a number of ways, including by using online advertising, SEO, and social media.
One of the most effective ways to generate online leads is through paid advertising. Paid advertising allows you to target specific demographics and locations, which helps you to reach more interested buyers.
Spending time investing in good video content will make the biggest difference to your costs when using paid online advertising.
The local "hack" for lead generation
We find that over 50% of the sales at a dealership will be to customers located within a 20 mile radius.
At GL Digital we use local targeted Facebook Advertising for our clients. This lets us target interested local customers, with a high degree of relevance.
How to generate Finance Leads and Convert Them
Finance leads are valuable to a dealership because they come with finance commission. This can make a significant difference to your profit margins on each sale.
Understanding the finance customer journey
The best time to catch a customer is before they get an acceptance from a finance company.
Customers will generally have a monthly budget in mind. They will then find a finance brokerage and submit their details.
After being either be accepted or declined, they can move on to finding their vehicle.
Pipping the brokerages to the post
At the point when a customer decides they want finance, they become extremely valuable.
If we can speak to the customer first (before anybody else) and arrange the finance deal, we can get finance commission and sell them a vehicle.
This is the holy grail for a dealership because we're getting paid twice, once from the profit on the vehicle and once from the finance commission.
How to generate finance leads consistently
The best way to get prime finance leads is to build a landing page, and then run paid social ads or Google ads to send traffic to the page.
This is what we do at GL Digital, and it is also the strategy that has enabled large brokers such as Car Finance 247 to become very successful.
Advertising vehicles with monthly price (instead of cash price) is also a good way to attract finance customers.
Optimising the backend sales process
Generating leads is fine, but if your sales team can't convert them into customers, you have a problem.
Luckily, there's one thing you can do which will increase your chance of getting customers by over 100%.
And this has been proven by multiple studies to work.
What's the trick? Call the customer within 5 minutes of them submitting their lead.
That's it, don't sleep on it.
If you respond quickly to your leads you'll catch the customer before they have a chance to speak to your competitor.
Conclusion
Auto dealerships have a number of lead sources they can tap into in order to increase sales. Paid online advertising is one of the most effective methods, but it's important to produce good quality video content.
Local targeting through Facebook Advertising is also a great way to reach interested buyers.
Remember, finance leads are especially valuable, and can be generated by running paid ads or building a landing page that attracts traffic.
The key to success is responding quickly to leads in order to catch the customer before they speak with competitors.
Expert advice
You're reading the GL Digital blog, where auto marketing experts share proven tactics to grow your dealership.
Need Inventory? Subscribe and grow.
Inflation. Supply issues. Every used car dealer feels the squeeze.
Build a powerful local brand and watch used cars roll in. Get 5 free marketing tips to your inbox.
About the author