How to Run Successful Email Marketing for Car Dealerships in 2022
Published 27/01/2022 - Updated 02/08/2023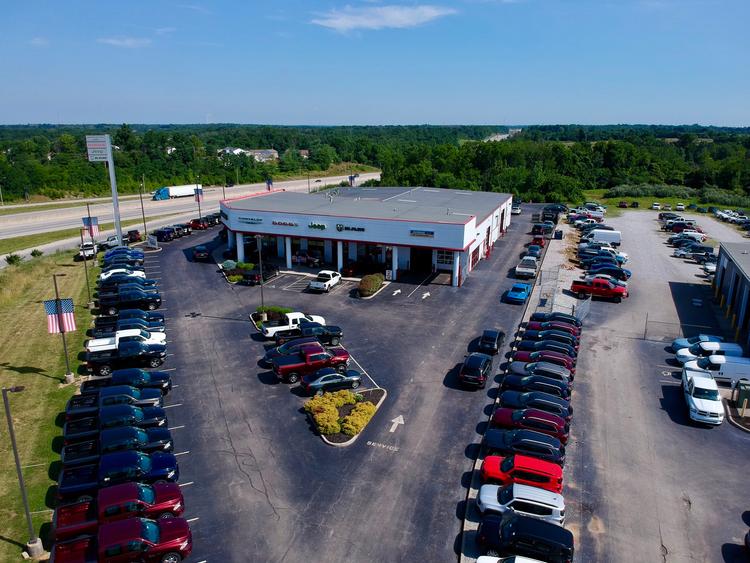 Email marketing is one of the most effective digital marketing strategies for car dealerships to build relationships with customers.
It allows car dealers to stay in touch with their customers, keep them up-to-date on the latest deals and promotions, and convert more leads into sales.
Email marketing is also a great way to outsmart your competitors and encourage repeat purchases.
In this article, we talk about how we use email marketing effectively at GL Digital for our automotive clients.
Why email marketing is so effective
Email marketing is so effective because it allows dealers to reach out to their customers on a personal level.
Usually, customers will welcome and appreciate emails from their local dealership. Email marketing is a great way to achieve high engagement with your customers.
When email marketing is done correctly, it can generate high response rates and encourage customers to take action.
This can include anything from clicking on a link in the email to visiting your dealership website or making a purchase.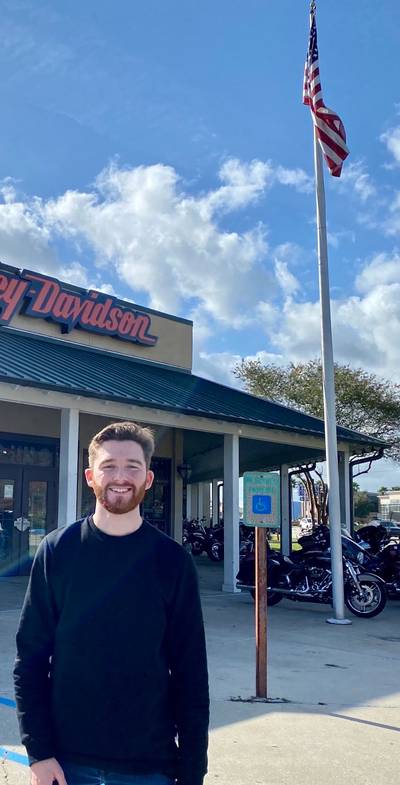 I Can Run The Marketing At Your Dealership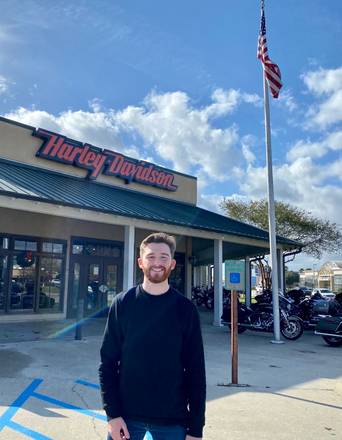 I Can Run The Marketing At Your Dealership
Hi, I'm Gary. I've been working in auto businesses since I was a teenager at my dad's dealership.
My clients get these benefits:
Completely done-for-you dealership marketing - across Facebook, Google and TikTok.
Pre-qualified sales leads - Good credit local customers, attached to a vehicle so easy to close.
Fixed monthly price, no contract. Cancel anytime (but you won't want to)
Contact Me
Email Marketing: The bare minimum a car dealer should be doing
Your dealership's email strategy should break down into roughly 4 types:
Weekly emails with updates and popular / discounted cars for sale
Regular emails with events that your dealership is running
Follow up emails for website visitors
Email chains for warm leads
We will run through each strategy below.
Building your list: collecting newsletter signups
If you've never run email newsletters before, we recommend against importing all of your past customer's emails into your newsletter list.
This is because your past customers may not expect emails from you in this manner.
When you start emailing your customers, it's best to add them slowly. That way, they know what to expect and they're more likely to be happy with getting emails from you. It also means that you're not emailing people who don't want emails from you.
If you send lots of emails to an audience and they unsubscribe or report the email as spam, this can damage your reputation as a sender and mean your emails will go to spam in the future.
We recommend you set up a newsletter signup popup on your website, and import any new customers into the list.
This way, your list will be filled with people who have explicitly asked to receive marketing emails from your dealership, and they will have a lower unsubscribe rate.
Any customers you send your website using Facebook ads will also have the additional chance to signup to your newsletter, meaning you waste less of your marketing budget.
Setting up your weekly newsletter
The email software we recommend for mailing lists and newsletters is Klaviyo.
If you don't hire this out to a third-party automotive marketing agency, you will preferably assign an employee within your dealership's marketing department who is responsible for the weekly newsletter
If you're looking to start email marketing for your dealership, make sure you keep the following tips in mind:
Make sure your email marketing content is relevant and interesting to your customers
Use images and videos to break up the text and keep your customers engaged
Incentivize your customers to take action by offering special deals and promotions
Keep your email marketing messages short
Test different email marketing messages and see what works
Sending topical offers, or updates on new stock is always a good idea.
Emails regarding events
Running regular events is a great way to bring new customers into your dealership, but are you sending emails to promote these events?
You should regard your newsletter subscribers as your dealership's biggest fans. Building up a regular crowd at events will make an impression on potential customers, and encourage them to visit your dealership in the future.
Send out emails up to a week before an event to attract visitors. Include information on what happens during the event, and a map for directions.
Website visitor follow up emails
When someone visits your dealership's website, there is a good chance that they are interested in buying a car.
However, not all website visitors are ready to buy a car right away.
We find that the highest converting email flow is a visitor follow-up.
You can set this up in Klaviyo so that visitors will receive an email two hours after they have visited the website.
That's why it's important to follow up with website visitors by email, and let them know that you're still interested in helping them find the perfect car.
You can also offer discounts and promotions in your follow-up email, to encourage them to take action.
Here is an example of a follow up email you can set up in Klaviyo to send to website visitors:
Hey! Thanks for visiting our website. We're glad you're interested in our cars.

If you have any questions, feel free to email us or give us a call. We'll be happy to help you find the perfect car for you.

Thanks again, and we hope to see you soon!
Setting up email chains for warm leads
Your warm leads are the hot potatoes of your dealership. These are leads that have expressed interest in a specific vehicle, and perhaps even spoken to a salesperson already.
You need to chase these leads and not let them go. Set up automated flows in your email marketing software to make sure as many of these customers come back and convert to a sale.
Automated email 1: "Thanks for your interest in our car, we're glad you're considering it! Can we answer any questions for you?"
Automated email 2: "It's been a few days since we talked, here's a quick update on what's going on with the car you're interested in."
Automated email 3: "Hey, just wanted to touch base and see if you needed any more help deciding on the car?"
Segmenting your audience
Once you have a healthy email list, it's important to start segmenting your audience. This will help you send more relevant content to your customers, and increase the chances that they will take action.
You can segment your email list by demographics (age, gender, location), interests (cars), or purchase history.
Try splitting your email list into two segments – new leads and returning customers – and send them different content. See which email marketing messages get the best response rates.
Another important email segment are the low engagers. This is a segment full of customers who have lapsed and are no longer interacting with your content.
You should send them a "last chance saloon" email after a few months and remove them from your list if they don't reply. This will help filter out non-responders from your list and keep it healthy.
Consistency with email marketing is key
When email marketing is done consistently, it can be a powerful tool for your dealership alongside your dealership content marketing efforts.
If you send email messages sporadically, customers may forget who you are and what you do. This means that when you finally do send an email message, they may not be interested in it, or worse – they may unsubscribe.
On the other hand, if you send email messages regularly, customers will come to expect them and will be more likely to open them and take action.
This also means that your dealership will be top-of-mind when customers are ready to buy a car.
Make sure to set a schedule for your email marketing, and stick to it!
Conclusion
Email marketing is an important tool for car dealerships to build relationships with their customers, convert more leads into deals, and encourage repeat purchases.
Automated email flows can help keep warm leads interested in a specific car, and segmenting your email list by demographics, interests, or purchase history can help you send more relevant content to your customers.
Consistency with email marketing is key to keeping customers engaged.
If you're not running any email campaigns, you're leaving money on the table. Consider investing in an email strategy for your dealership and make use of your first-party data.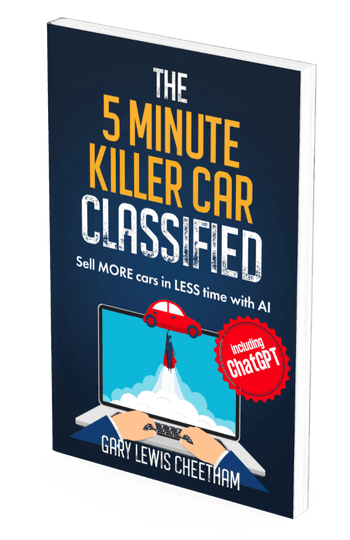 Get smart! Use ChatGPT to write your Car Dealer content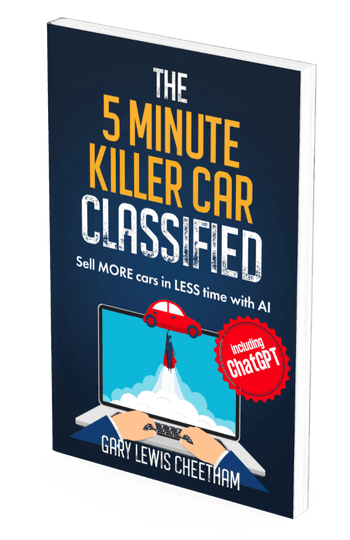 Get smart! Use ChatGPT to write your Car Dealer content
Start using AI now before your competitors do!
Includes free signup to ChatGPT
Write awesome listings in seconds
Foolproof prompts to copy and paste
Enter your email to receive your FREE guide today!
Expert advice
You're reading the GL Digital blog, where auto marketing experts share proven tactics to grow your dealership.
Need Inventory? Subscribe and grow.
Inflation. Supply issues. Every used car dealer feels the squeeze.
Build a powerful local brand and watch used cars roll in. Get 5 free marketing tips to your inbox.
About the author