SEO For Car Dealerships in 2023: Everything You Need to Know
Published 07/02/2022 - Updated 02/08/2023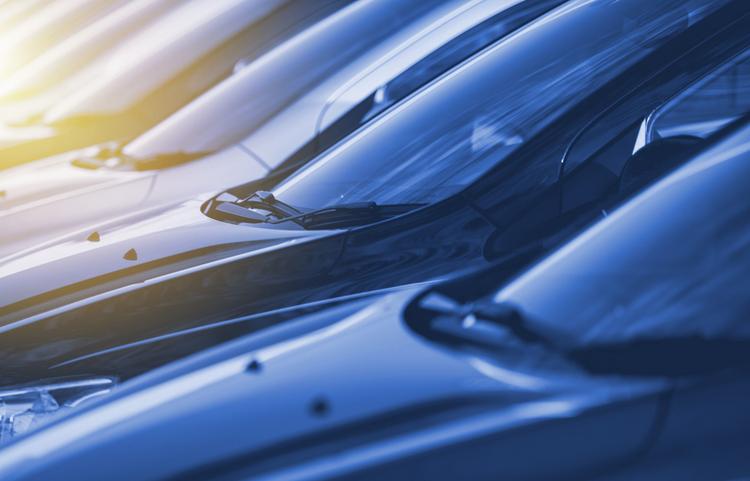 We will be the first to say it: SEO for car dealerships is officially over in 2023.
Car dealers fail at SEO time and time again, because the people running car dealership marketing for them don't understand the simple facts of running a car showroom.
SEO is the game of ranking your website higher on Google. The gurus of SEO strategy will talk about backlinks, technical SEO and long tail keywords…
The truth? None of this matters for car dealers
Digital Marketing people like to make things sound confusing.
It's a scam, misleading, and a distraction from what actually matters. car sales
I've been working in the car industry since I was a teenager. When I started working at the family dealership, we still had fax machines and put ads in the Yellow Pages.
When I eventually flew the nest, I worked in numerous advertising companies, including an SEO company.
I'm here to tell you the inside secrets of the SEO industry. If you sell new or used cars, spend 10 minutes here and read what I have to say.
The only thing that matters in Car Dealer SEO: Your "Google Homepage"
Nobody is going to find your auto dealership, or buy your cars, through Google or your SEO strategy.
Where they will find you, is AutoTrader.
Car buyers will search for your business locally after seeing your stock on AutoTrader.
But first, you need to make sure when people make local searches for your "branded keywords", they can find you.
What are branded keywords
What are branded keywords? It's just your business name, or anything that identifies your specific local business.
We want to catch local customers searching specifically for your business name, or "your business name reviews".
It's the only thing that matters for your seo efforts.
Some other examples of branded keywords for a dealership that sells new cars would be "Ford car dealership", "Honda car dealership" or "BMW car dealership".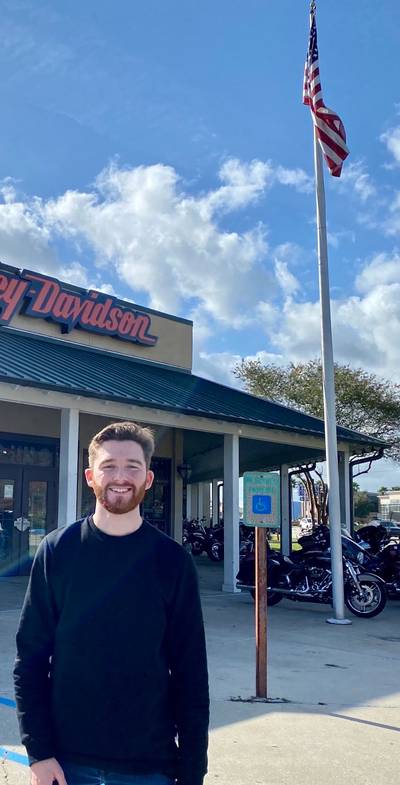 I Can Run The Marketing At Your Dealership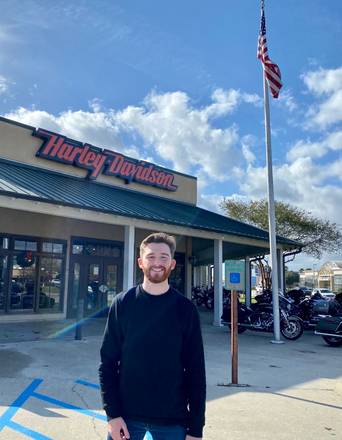 I Can Run The Marketing At Your Dealership
Hi, I'm Gary. I've been working in auto businesses since I was a teenager at my dad's dealership.
My clients get these benefits:
Completely done-for-you dealership marketing - across Facebook, Google and TikTok.
Pre-qualified sales leads - Good credit local customers, attached to a vehicle so easy to close.
Fixed monthly price, no contract. Cancel anytime (but you won't want to)
Contact Me
Anatomy of your Google Homepage
Now we know about your branded keywords, let's look at what your "Google Homepage" actually means.
"Google Homepage" is just the name I give to the page customers see in the Google Search Results specifically for your business.
Here's an example for the trade centre. It will look different on mobile devices.
Google has a range of search features that car dealers can use to improve their website's visibility. These features include Google My Business, which allows car dealers to create a free business listing on Google Maps, and Featured Snippets, which highlights specific information from a website in response to a user's query.
We care most about the Google My Business listing, which you can see on the right, and the featured snippets, which you can see below the first link.
As a local car dealer, more traffic is going to come from this one query than any other keyword. We need to make sure you own the space here.
First step: Getting the number one spot
This one should be pretty easy. We want to make sure that you own the number one spot for your car dealer website.
If you don't have it already, there's a number of things you can do:
Some tips for optimising your homepage for website visitors include:
Making sure your dealership name and contact information are prominently displayed
-Make sure your title tags include your company name, and your local area e.g "Your Business | Car Dealer Manchester"
Use of branded keywords throughout the page, including in the title, meta descriptions and in the text content
Creation of a video carousel showcasing your latest models
Sometimes, ranking in the number one spot can take a month or two, especially if your website is new.
Extra tip: Use some paid Google ads
Sometimes you'll want to invest in some paid Google ads for your dealership so you can be sure the number one spot will belong to you.
Doing this will also knock out any competitors who may pay to advertise for your branded keywords.
For a ready-made Google ads strategy for car dealerships, click here.
Second step: Optimise Google My Business
Google My Business is the cornerstone of your local seo. Click Dealer tells us that over 80% of your customers come from a 25 mile radius of the dealership, so take advantage of that and make sure your listing is up to date.
This should be the focus of your car dealer seo strategy. If you don't have a Google My Business set up yet, claim it here.: https://www.google.com/business/ You will receive a postcard in the post to verify your dealership.
Once you've set it up, and you're verified, you'll want to carry out a few quick tasks to make sure it's up to date:
1. Make sure your dealership name and contact information are prominently displayed
Make sure your name, address, and phone number are all prominently displayed on your Google My Business profile. This will help make it easier for customers to find you.
2. Use of branded keywords throughout the page
Including your branded keywords throughout your Google My Business profile will help improve your ranking in local search results. Try to use the right keywords in the title, meta descriptions, and in the text content of your profile.
3. Upload photos
Upload photos showcasing your premises to help increase views and engagement on your profile. This will help improve your ranking in local search results.
Get some reviews on your profile
The biggest factor in search engine rankings for local business is reviews – so make sure you have more reviews than your competitors!
Gather online reviews by sending your Google my Business link out to every customer after they make a purchase.
Most car dealership websites also have an option to feature reviews on your homepage, which will not only boost your search engine optimisation, but it will increase trust with your customers as well.
Step three: Claim all your social profiles
We've talked about how to claim the top spot on Google for your car dealership, but when you scroll down there are 10 more links we need to take care of.
It's like squatting, you need to make sure you get everywhere.
When it comes to seo for car dealerships, having a social media marketing presence is essential. Not only does it lend your business credibility and help with SEO, but it also provides an additional platform for marketing your latest models and specials.
You'll see the Trade Centre have Twitter and Facebook on their Google Homepage.
You'll want to make sure you set up your profile on the following channels as a minimum.
Facebook
Twitter
LinkedIn
Instagram
Pinterest
It's amazing how many car dealerships don't take the initiative and claim their brand on these profiles.
Once you have your account set up, look into running Facebook ads for car dealerships. This is an amazing way to generate leads for your sales team.
Auto dealers especially will also want to make accounts on the following classified ad websites:
AutoTrader
eBay
Gumtree
These all add brand value, and will beef up your branded searches, which are the most targeted searches for your dealership.
Getting Review websites in the search engine results pages
You'll also need to make sure you have a presence on the popular online reviews websites. These will beef up your Google Homepage even more, and if you get ahead of it and create them yourself, you'll be notified straight away when a customer posts a review.
Yelp
TripAdvisor
TrustPilot
Which?
Follow these steps and you will have claimed all the real estate that search engines have to offer.
Automotive SEO: Simple, easy, obvious
This is the real trick to generating website traffic for auto dealers: simple, easy, obvious.
Forget the complicated link building, targeted traffic and internet marketing trends.
Focus on what works, attracting potential customers to your business with local listings.
Own your Google homepage, make sure customers can find you when they're looking for you, and you'll get a competitive edge in your visibility online.
Expert advice
You're reading the GL Digital blog, where auto marketing experts share proven tactics to grow your dealership.
Need Inventory? Subscribe and grow.
Inflation. Supply issues. Every used car dealer feels the squeeze.
Build a powerful local brand and watch used cars roll in. Get 5 free marketing tips to your inbox.
About the author