The Ultimate Guide to Car Dealer Marketing in 2023
Published 13/01/2023 - Updated 06/10/2023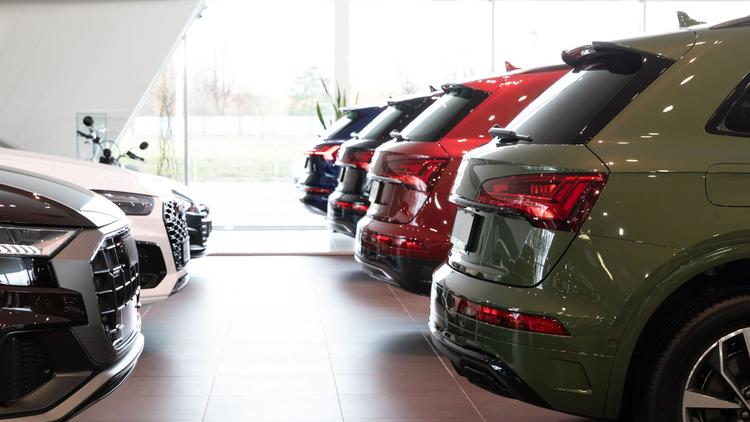 As a car dealer, you have two very specific goals: to buy and sell cars. In the days of the Yellow Pages and newspapers, it was all very simple. You put your ads in the classifieds and waited for the customers to call you.
As a marketing expert with over a decade of experience in the automotive industry, I understand the challenges you face when it comes to promoting your dealership and gaining exposure for your inventory online. You may believe that you're doing everything you can to market your stock, but are you really taking advantage of all the options at your disposal?
You will probably be using online classified listing sites like AutoTrader (and probably paying out the nose for it), but there are more effective ways to market your dealership and make it stand out from the competition.
You deserve better control over your marketing efforts, and that's where I come in. That's why I've created this Ultimate Guide to Car Dealer Marketing in 2023, specifically for dealers like you.
What will be covered in this guide?
In this guide, I'll provide you with an overview of the most effective marketing techniques, services and tools that are available to you. I'll show you how to make use of these tools and services to gain more control over your marketing efforts.
Additionally, I will also give you insight into which techniques, services and tools to avoid.
My goal is to help you understand what marketing tools and services are available to you, and how best to use them. By following this guide, you will be able to take your dealership to the next level.
Who has written the article The Ultimate Guide to Car Dealer Marketing in 2023?
At this point I should introduce myself properly. My name is Gary Lewis Cheetham, I am an automotive marketing specialist born and raised in Oldham, Greater Manchester, UK.
My passion for the car trade started from helping my father's dealership to buy and sell more cars privately using a website and some SEO tricks. Through this experience, I have gained a great understanding of how to successfully rank and scale a car business using online ads.
In 2020, I founded GL Digital Automotive Marketing, a company dedicated to helping other dealerships achieve the same success by using digital marketing strategies. My goal is to help independent dealers in the UK and US to realize their full potential by increasing their inventory of used cars and ultimately growing their business.
With my extensive experience and knowledge in the automotive industry, I understand the challenges that car dealers face in terms of marketing and promoting their inventory. My ultimate goal is to help you understand what marketing tools and services are available to you, and how best to use them to grow your dealership.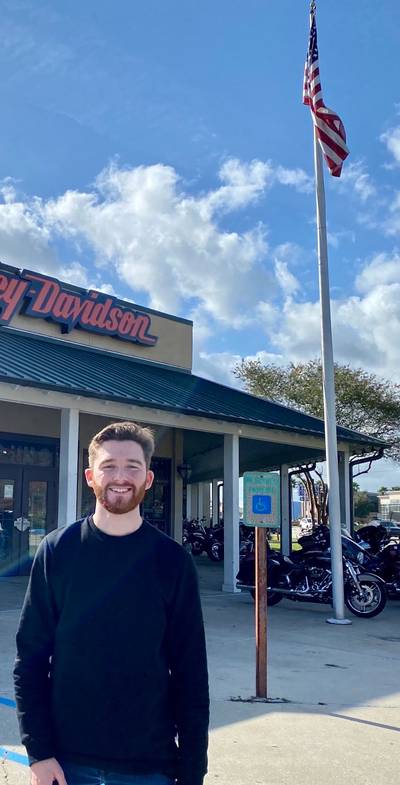 I Can Run The Marketing At Your Dealership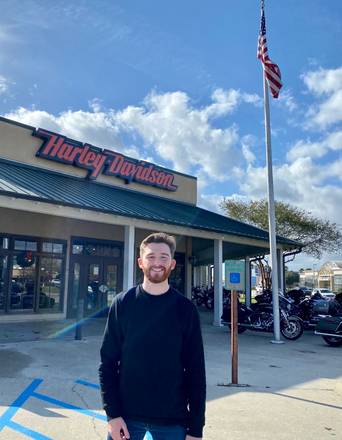 I Can Run The Marketing At Your Dealership
Hi, I'm Gary. I've been working in auto businesses since I was a teenager at my dad's dealership.
My clients get these benefits:
Completely done-for-you dealership marketing - across Facebook, Google and TikTok.
Pre-qualified sales leads - Good credit local customers, attached to a vehicle so easy to close.
Fixed monthly price, no contract. Cancel anytime (but you won't want to)
Contact Me
The most Popular Car Dealer Marketing Tools in 2023
A number of industry-specific car dealer marketing tools already exist, and most dealerships use at least one of them. Although the feedback and functionality vary, the below are the most popular car dealer marketing tools.
AutoTrader.co.uk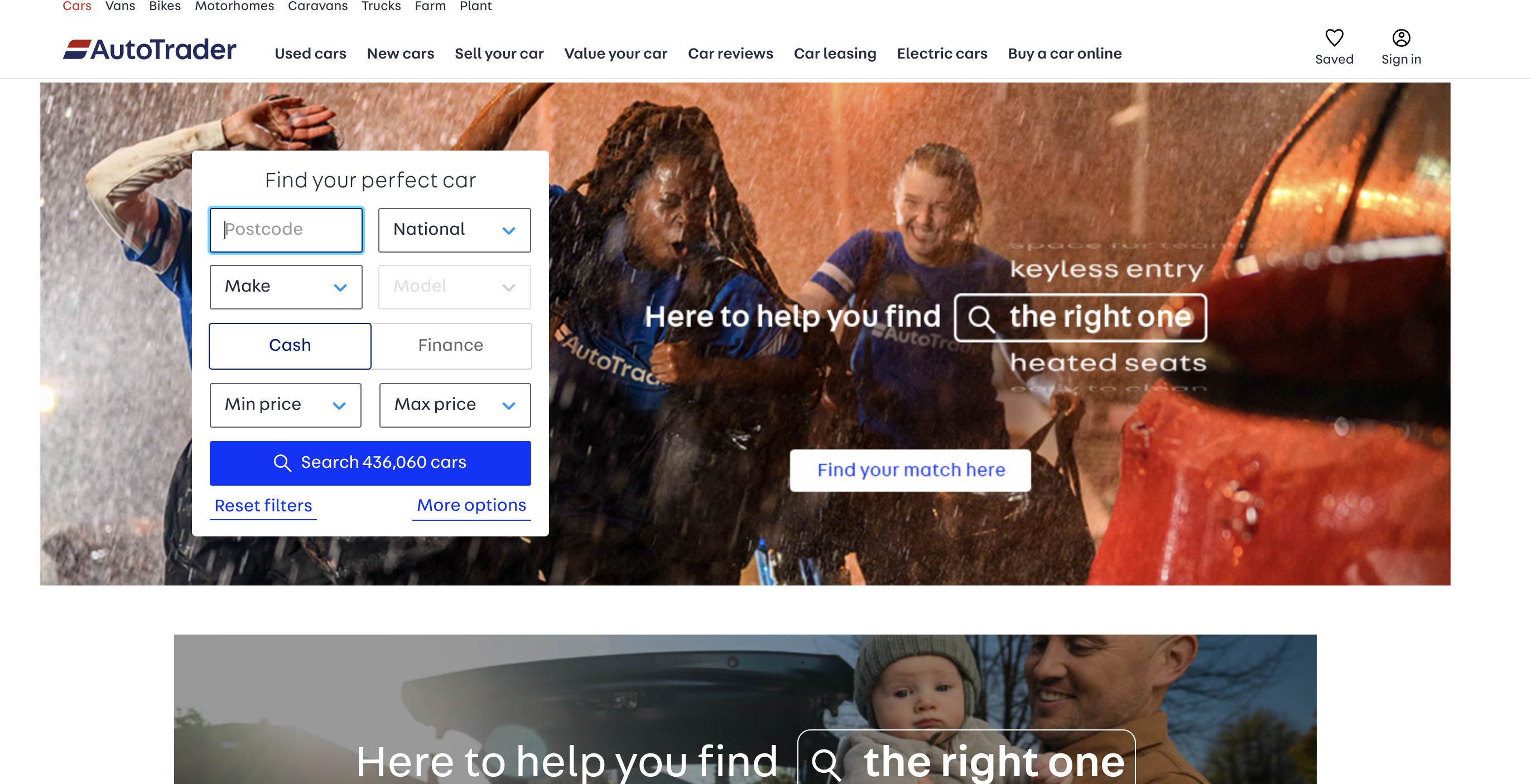 Used car dealerships currently rely on AutoTrader for most of their sales. What is AutoTrader? AutoTrader is a classified ad website that currently has the monopoly on used car sales. It's effective for selling cars, but constantly increasing fees has led to dealerships resenting their reliance on them.
The topic of AutoTrader is one of the most divisive in the dealership arena, with dealers regularly vocalising just how unhappy they are with their bills.
The topic is so controversial that Car Dealer Magazine actually sat down and spoke to AutoTrader to discuss the issue. Nonetheless, despite their frustrations with the cost, most dealers are overall satisfied with the success they find by listing their stock on AutoTrader.
How does AutoTrader work for Dealers?
The process for selling stock on AutoTrader is quite straightforward. In a nutshell:
Dealerships register an account with AutoTrader.co.uk.
AutoTrader lists a variety of advertising packages that come at
different price levels, offering exposure relevant to the price.
Dealerships choose which advertising package they'd like to buy.
Dealers then access AutoTrader via a portal where they can add, edit
and manage their listings.
ClickDealer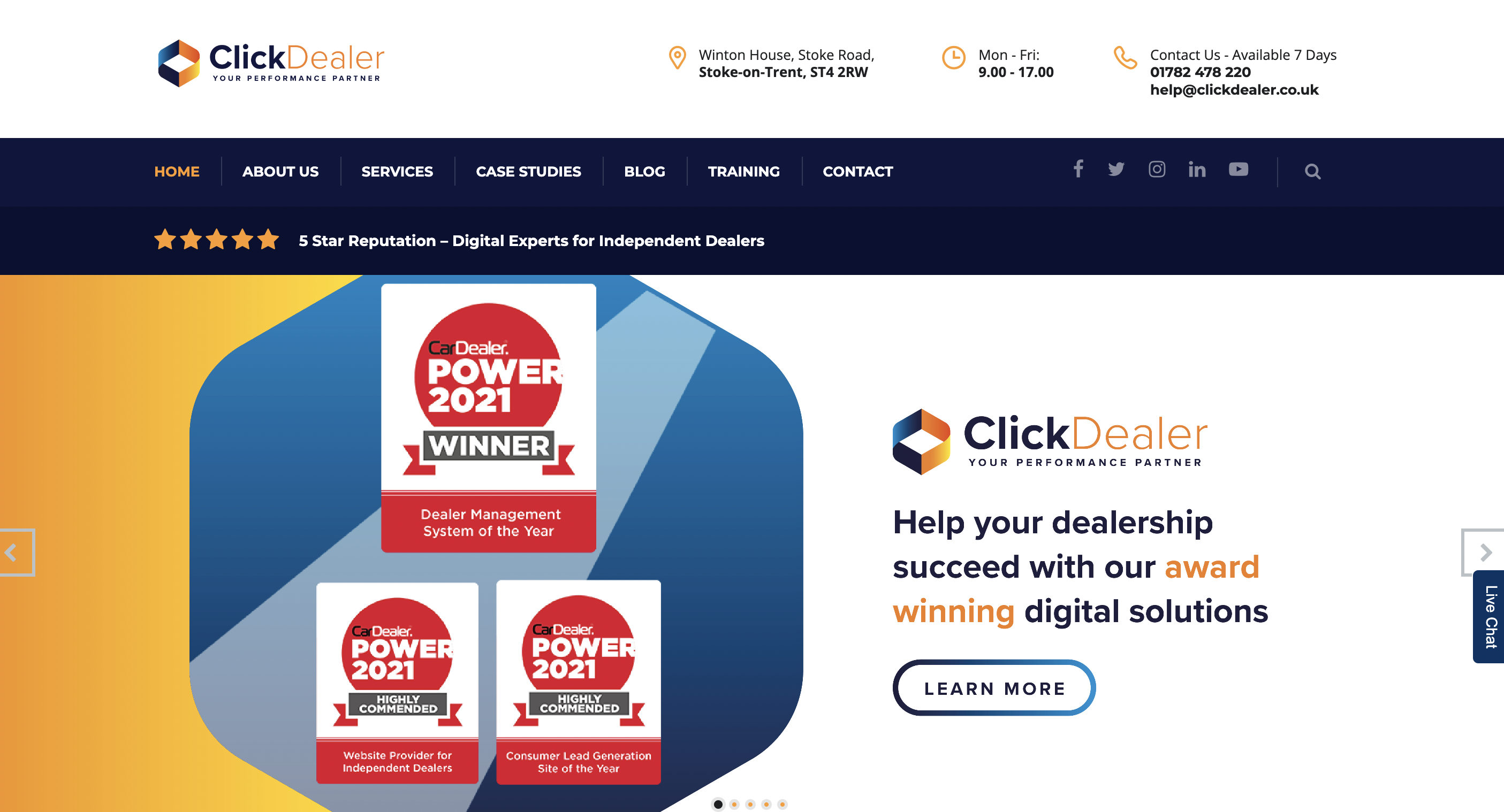 It's no secret that today's world is dominated by online marketing, and so dealers understand that they need a strong online presence to get their stock out there. Ensuring that your website can easily be found when a potential customer is looking for car dealers on search engines such as Google can make all the difference when it comes to profits, which is why ClickDealer is so popular.
ClickDealer is another commonly used tool for car dealerships. What is ClickDealer? ClickDealer is a platform through which most car dealerships run their website. These dealers pay extortionate fees for an "SEO package" that is, quite frankly, totally empty.
Rather than offering a legitimate SEO service personalised to each dealership, ClickDealer basically shares generic blog posts written by interns who don't know or understand the industry. This achieves nothing for the dealerships. In reality, traditional SEO tactics aren't practical for car dealerships anyway, because most people look to buy a car locally.
Google Business Profile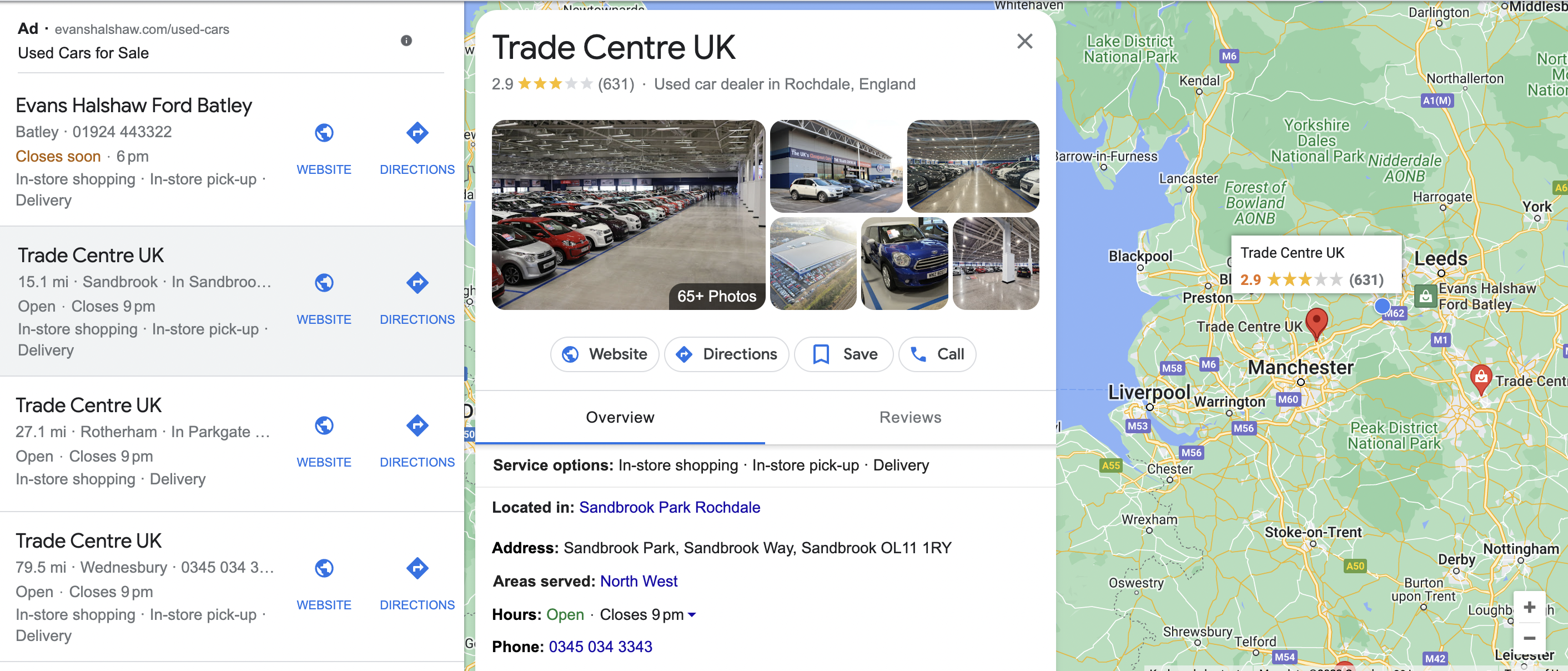 Google Business Profile (formerly Google My Business) is one of the best tools for any type of business who operate on a local business. As already discussed, most people looking to buy or sell their car are looking to do so locally, and Google Business Profile provides an easy and free online listing service.
What is Google Business Profile? Google Business Profile is a free tool from Google that allows you to personalise your business' online listing and the way it appears on the SERPs and within Google Maps.
In addition to helping people find your dealership, Google Business Profile allows you to share your products and services, post updates and even communicate with potential buyers. It's incredibly easy to get started with Google Business Profile.
Social Media Advertising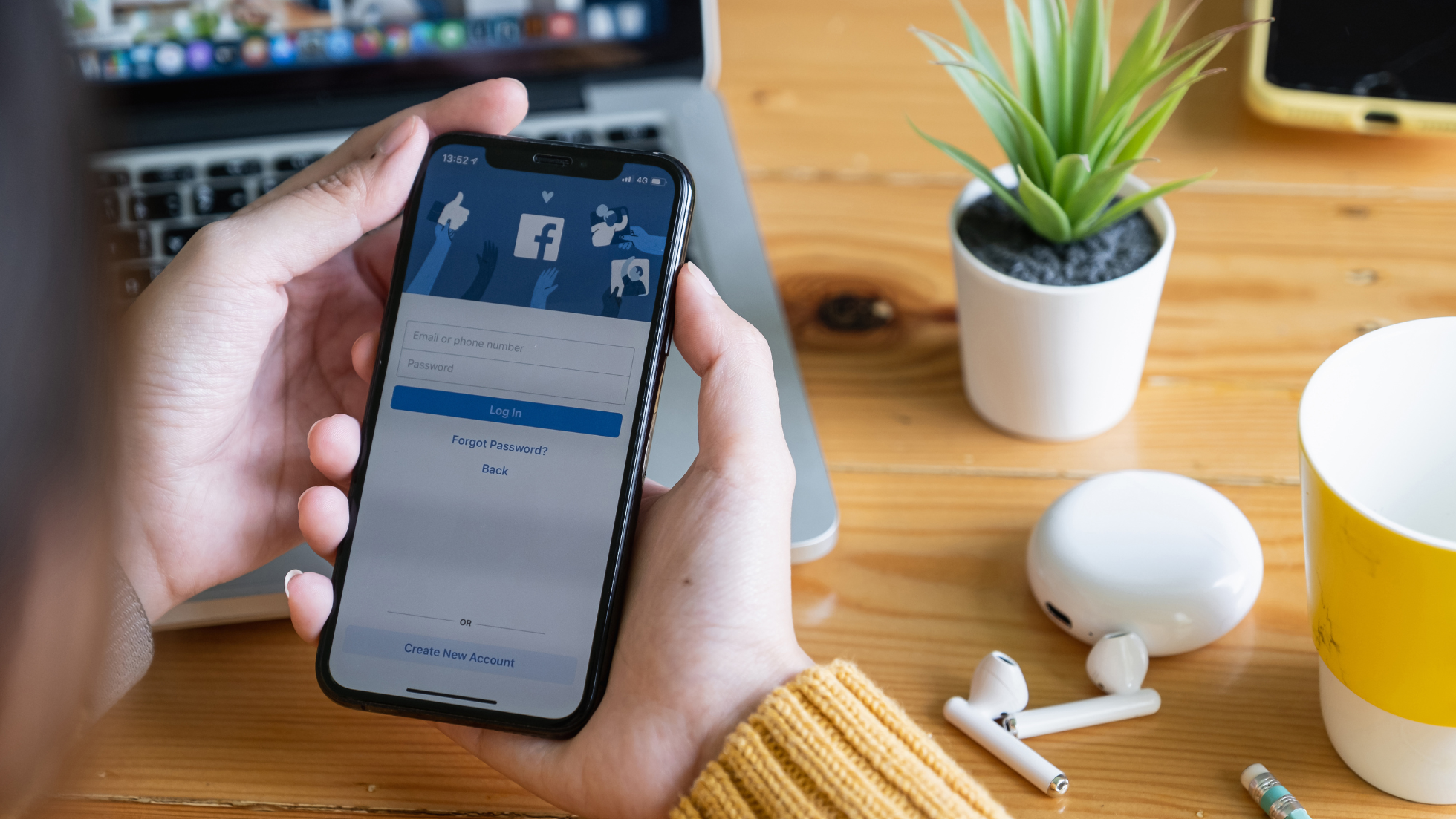 Just about everyone in your local area that's looking to buy a car is using some form of social media. Facebook, Twitter and Instagram are some of the most commonly used platforms, with expanding popularity in others like TikTok. Using the most effective advertising approach is key when delving into the world of social media ads, and the likes of TikTok are still very new, so learnings and results are still in their infancy.
It's always suggested to stick with what's tried and true. Facebook in particular offers some of the best options for ensuring the right people in your local area see your ads. With Facebook ads, dealerships are able to choose exactly the type of people that will be served their ads, based on key factors like age, gender, demographics, location, interests and whether they've interacted with your website or Facebook page – as well as those of your top competitors.
Instagram ads are run in the same way and through the same management tool as Facebook, since Facebook owns Instagram. Remember though, that different ages gravitate towards different social media services. Facebook tends to cover the most bases, with users being adults rather than teenagers and youngsters. Getting in front of decision makers in a household is vital, because they are the ones who will be deciding on big purchases, even for driving aged children within the family.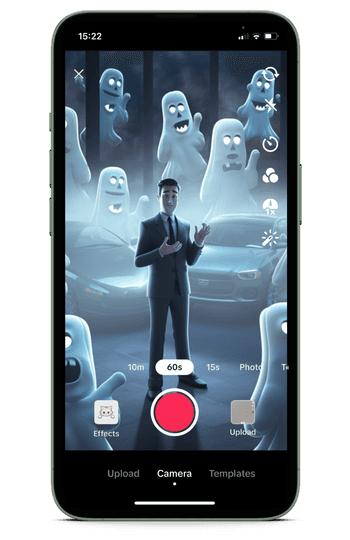 Making Car Dealer Videos but No-Body's Buying?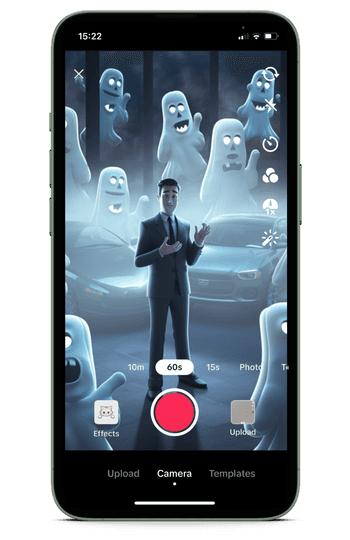 Making Car Dealer Videos but No-Body's Buying?
Stop getting ghosted by your followers, create videos that can actually drive sales!
Do's and Dont's for good video
Content Ideas that drive sales
Examples of strong videos
Innovative Online Advertising Platforms
Social media isn't the only way car dealerships can advertise their cars to people spending their time online. People congregate in different places online to enjoy media like music and videos, as well as a variety of apps. For dealerships who may already be making the best use of options like Facebook ads, there are some really exciting and innovative ways to capture people.
Spotify Music lives online now, and as of mid-2021, the number of people subscribed to music streaming services across the globe amounted to nearly 524 million. Spotify is one of the leading global music streaming services, with free subscribers reaching 240 million earlier in 2022.
These free subscribers are key, because those who opt to pay for a premium subscription don't hear ads during their listening time. Free subscribers "earn" 30 minutes uninterrupted listening time when they listen to regular ads. A variety of businesses are finding success in advertising to Spotify listeners.
YouTube People use YouTube for everything. This online video hub has everything from tutorial videos on DIY projects, makeup application, car repairs, and how to beat levels of video games. There's endless funny videos, music videos, and vlogger videos. Similar to Spotify, free YouTube users have to watch ads that interrupt their content. This is another online advertising option for car dealerships who want to experiment with some exciting ad opportunities.
Google Ads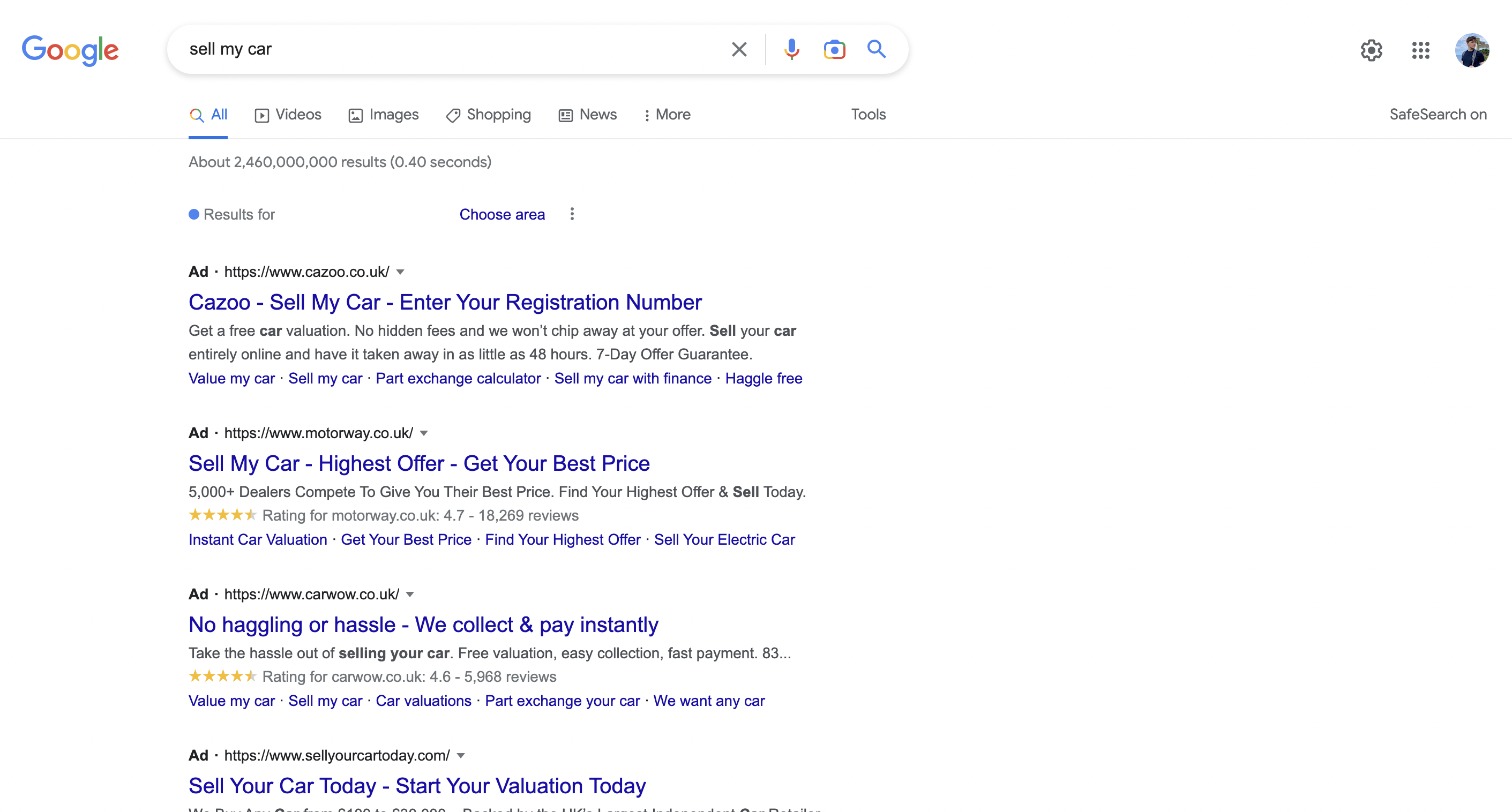 Think back to the last time you searched for something on Google. Chances are, you had to scroll down a ways before finding exactly what you were looking for. This is because the results you see at the very top of the page are paid. These are Google Ads.
What is Google Ads? Google Ads is a method of promoting your car dealership through an advertising approach referred to as PPC (Pay Per Click). Essentially, it's a shortcut for getting your dealership to the very top of the SERPs without having to worry too much about laborious SEO approaches.
Need a complete guide to Google ads for car dealers? Check our Ultimate Guide to Google Ads for Car Dealerships
The Pay Per Click method means that a car dealership would only have to pay for the ad when someone clicks on it. This makes Google Ads an excellent marketing tool for dealerships who are looking to target local and highly motivated potential customers. A variety of keywords and targeting options are used to serve Google Ads to the right people.
The way it works, broken down, is simple:
A potential car buyer in your local area opens Google and types in something like "used Audi A3 for sale." If your dealership has set up ads for this type of car, your ad will be a match for this customer's search. The ad will then display at the top of the results page.
Car Dealer Marketing Strategies
Tools and bespoke solutions aren't the only ways to market cars. Dealers should also employ different strategies to buy and sell stock. These can be tackled in a number of ways using a variety of tools, both digital and not. Here we discuss a few ways dealerships can maximise exposure and sales.
Promote monthly financing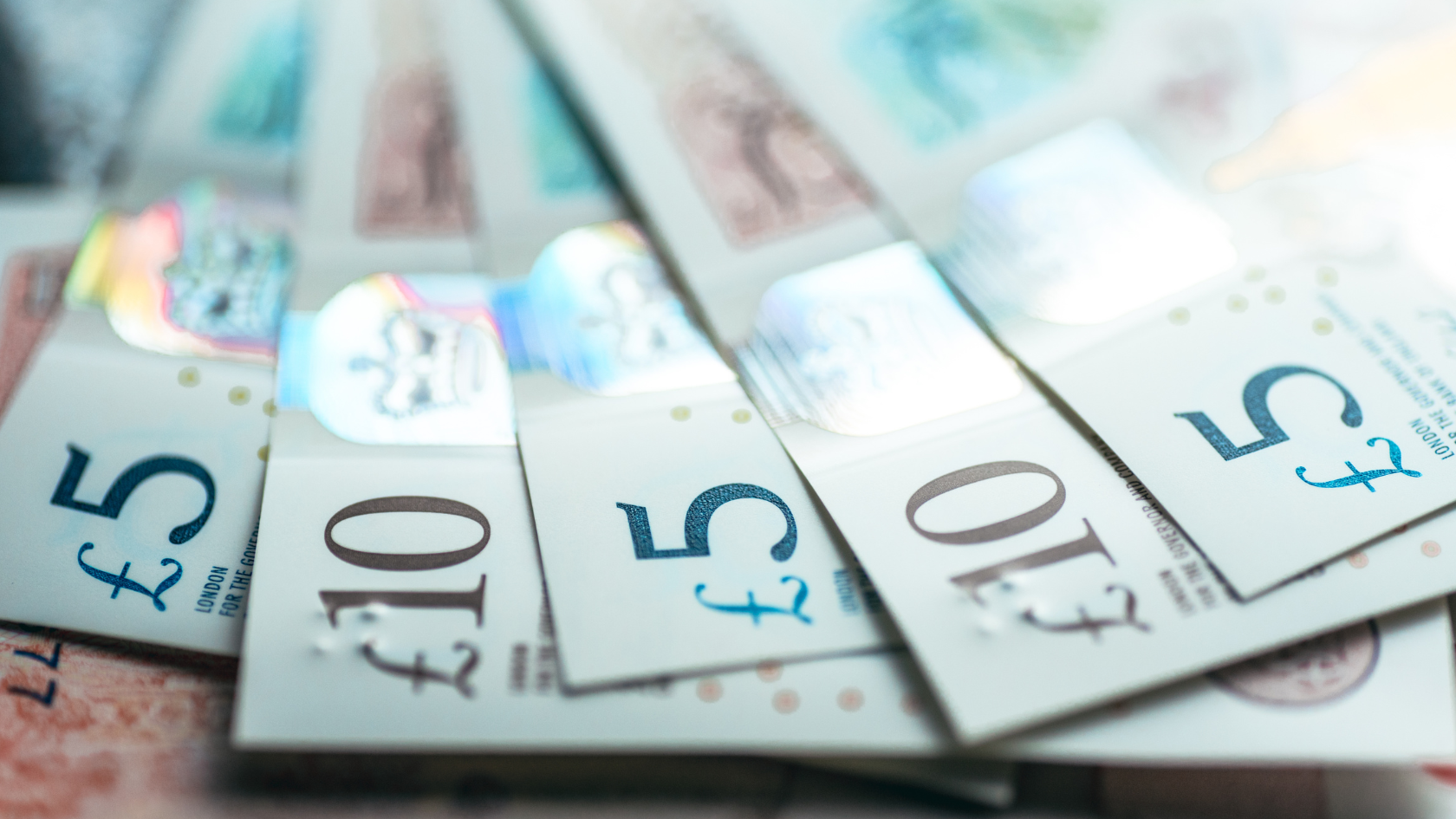 Though car salesmen have a pushy reputation with customers, it's common knowledge in the industry that most used dealerships work to about £1000 profit per car. When dealing with stock that's sometimes worth tens of thousands, that's not a huge margin. As a result, most dealerships make the majority of their income through financing options on cars.
If you need a full guide on how to achieve this, check our complete guide How to generate finance leads for a car dealership using Facebook Ads.
Therefore, you should be prioritising strategies that promote cars with monthly pricing, rather than pushing cash sale stock which is less profitable in the long run. This can be achieved by giving financed cars a larger portion of your marketing budget and efforts, featuring them in more prominent places through ads and higher profile listings.
Think local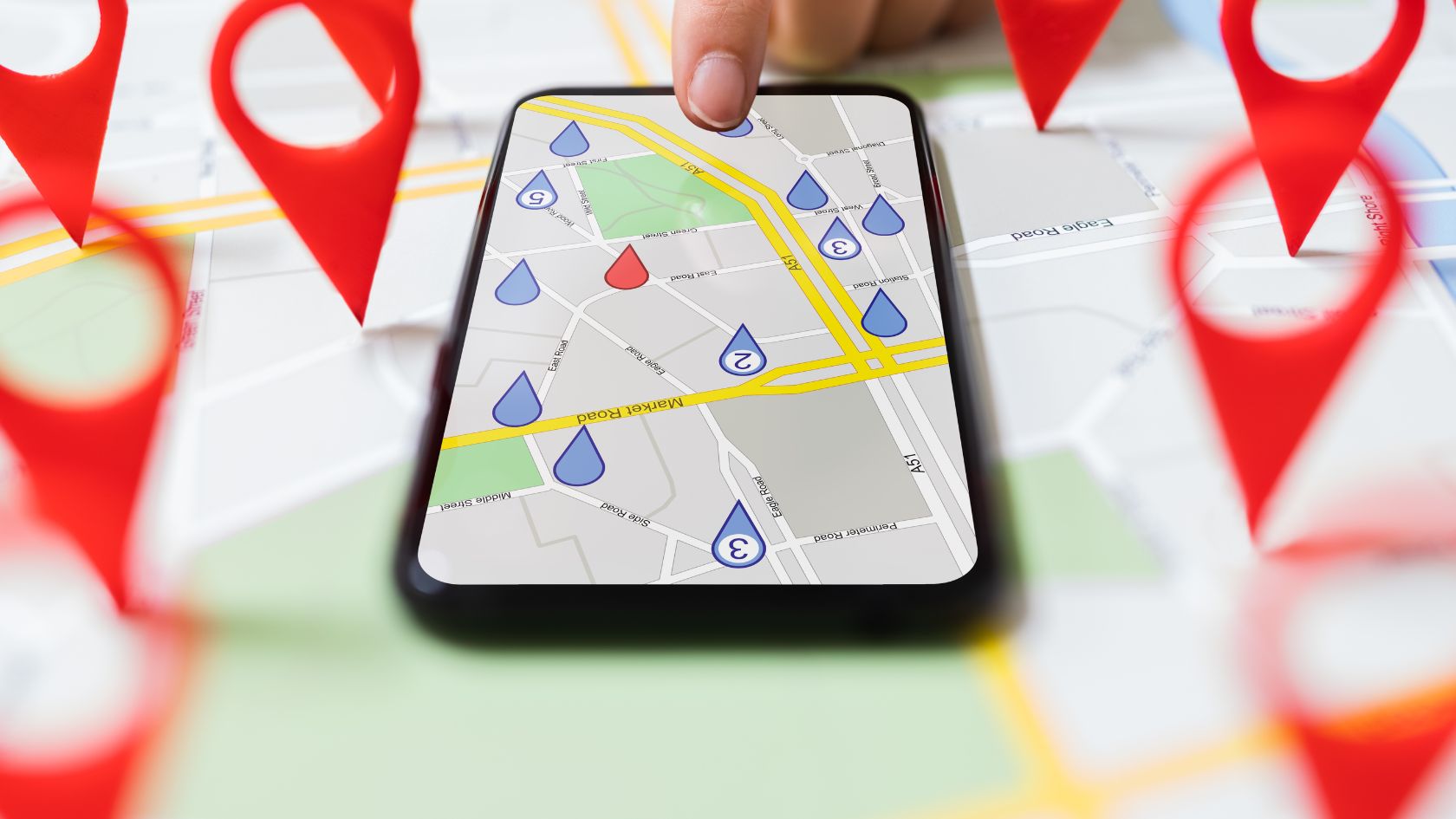 When it comes to car sales, more than 50% are carried out within 30 miles of the dealership. For this reason, dealerships should focus their marketing and advertising budgets on their local area. In addition to utilising tools like Google Business Listing, local service directories from an SEO perspective should also be taken into consideration.
When planning advertising campaigns on social media platforms like Facebook, targeting options should be scaled back to roughly a 30-mile radius. This helps dealerships ensure they are pumping their advertising budgets into the places they will actually find their purchasing customers.
Don't overcomplicate SEO
If you've ever spoken to a digital marketing specialist, chances are they've whipped your mind into an absolute frenzy over SEO for your dealership's website. SEO, or Search Engine Optimisation, is basically a fancy way of saying you want your page to be at the top of the results page.
We're going to make this very quick and simple for you – you don't need to worry about SEO as a car dealership. The only thing you need to do is make use of a Google Business Profile mentioned above to make sure people in your local area can find you online. That's it.
Need a complete guide to car dealer SEO? Check our article SEO For Car Dealerships: Everything You Need to Know.
What marketing methods for car dealerships are no longer relevant in 2023?
It's incredibly easy to forget that advertising still lives outside of the internet. Some offline advertising is highly effective, and some is outdated and no longer relevant, especially for car dealerships.
Paper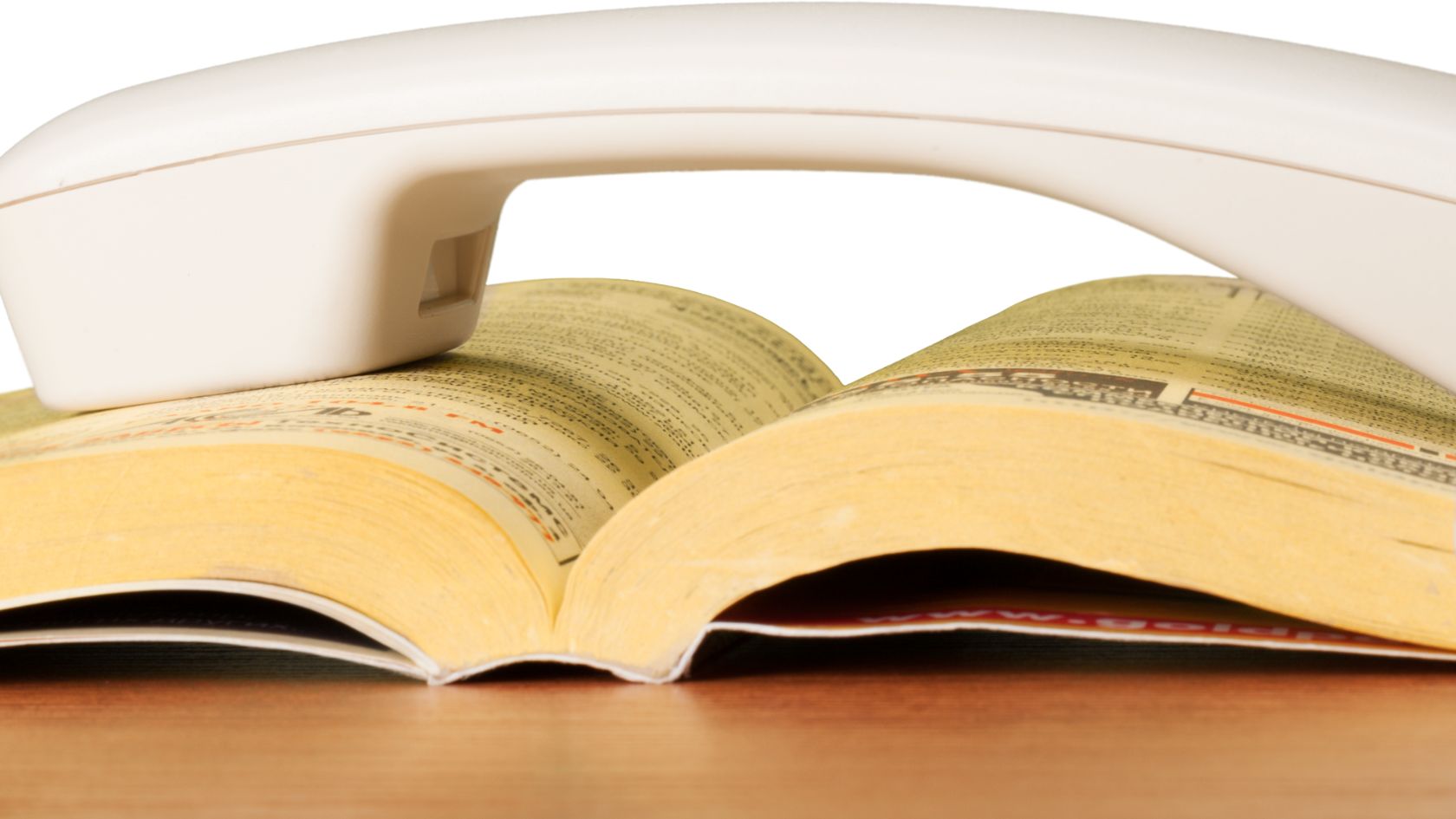 There was a time, not so long ago in the grand scheme of things, when handing out fliers and dropping leaflets through people's letterboxes was the absolute height of marketing. Don't forget newspaper ads, either. This type of marketing was huge for car dealerships.
Unfortunately, if you're still advertising your stock in print newspapers, you're wasting your money and it's time to stop. Between the years of 2010 and 2018, circulation of national newspapers in the UK dropped by more than 50%. As the world's consumption of news turns online, so should car dealership marketing tactics.
Television
Traditional television may not be dying a death as quickly as print, but the way people watch TV today makes commercials a dying art. DVRs and Netflix subscriptions mean that people have the power to skip commercials by fast-forwarding them, or don't even see them at all. Streaming services require a monthly fee which means that most television watchers simply don't see commercials at all anymore.
Auto commercials are costly to make in the first place, and what's the point if nobody is seeing them anyway?
The GL Digital Marketing Solution for Dealerships
The truth is, the best way for dealerships to market their stock and ensure they are consistently bringing in new cars is to carry out a combination of many of the above tactics. GL Digital Automotive Marketing works with dealerships to create a simple experience for people looking to buy and sell their cars through a combination of easy-to-complete forms, Facebook ads and Google Ads. We take care of all the hard work so that you can focus on running your dealership smoothly. Find out more about our digital marketing solutions for the auto trade.
Expert advice
You're reading the GL Digital blog, where auto marketing experts share proven tactics to grow your dealership.
Struggling to make good video?
Sometimes it feels like posting on TikTok is a waste of time.
Build a powerful local brand and watch customers roll in from TikTok.
About the author