Using Facebook Ads for Car Dealerships in 2023
Published 27/01/2022 - Updated 06/10/2023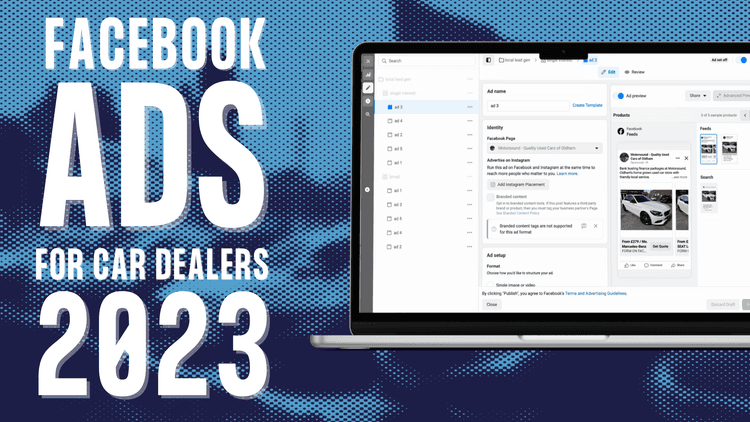 Today, we're going to delve into a topic that's not just close to my heart, but something that's been my bread and butter for years—Facebook ads for car dealers.
Ah, Facebook ads! A realm of opportunity as wide and varied as the car models you've got in your showroom. But wait, before you start thinking, 'Ah, another one of those social media gimmicks', let me tell you, it's anything but that.
By the end of this article, I promise you'll be as excited about Facebook ads as I am when a Yorkshire pudding comes out just right!
From the crowded streets of Manchester to the wide expanses of Texas, car dealers are finding newer, smarter ways to reach their customers. They're harnessing the power of Facebook's algorithms, data-driven analytics, and incredibly specific targeting methods to maximise their outreach, and I'm here to show you how.
In 2023, things are a bit different, yes, but that's what makes it exciting. Who wants to play by the old rules anyway? Let's find out how you can use Facebook ads to transform your dealership, leaving the competition in your rearview mirror, shall we? Buckle up, it's going to be a hell of a ride!
First up, who has written this article?

Hello, I'm Gary Lewis Cheetham, an automotive marketer from Oldham, Greater Manchester.

I've been in the business of automotive marketing since before I could legally drive! My father's car dealership served as my playground, classroom, and office, shaping me into the industry expert I am today.

After years of on-the-job training, running the sales and finance departments, mastering SEO, and experimenting with digital marketing tools, I've come to revel in breaking traditional industry norms.

I currently run my own automotive marketing agency, working with car dealers across the UK and US, helping them revolutionise their businesses by bypassing the old guard and dealing directly with their local customers. My approach is purely analytical, relying on data, quick iterations, and customer feedback.
Important Changes to Facebook Ads for Car Dealers in 2023
Recent changes to Facebook ads mean using targeted ads has become more difficult for every brand. We have a strategy based around hyper local targeting and running special events, that helps dealers to generate leads and sell more vehicles.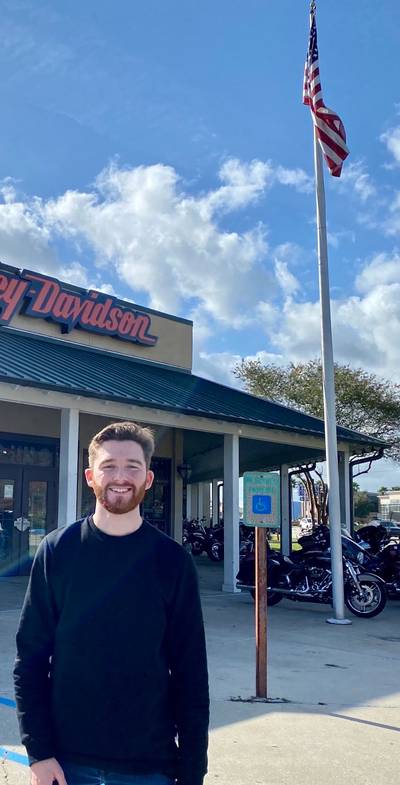 I Can Run The Marketing At Your Dealership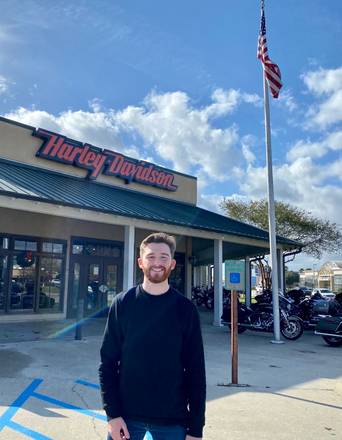 I Can Run The Facebook Ads At Your Dealership
Hi, I'm Gary. I've been working in auto businesses since I was a teenager at my dad's dealership.
My clients get these benefits:
Completely done-for-you dealership marketing - across Facebook, Google and TikTok.
Pre-qualified sales leads - Good credit local customers, attached to a vehicle so easy to close.
Fixed monthly price, no contract. Cancel anytime (but you won't want to)
Contact Me
In 2023, User generated content is out, DPA (Dynamic Product Ads) are in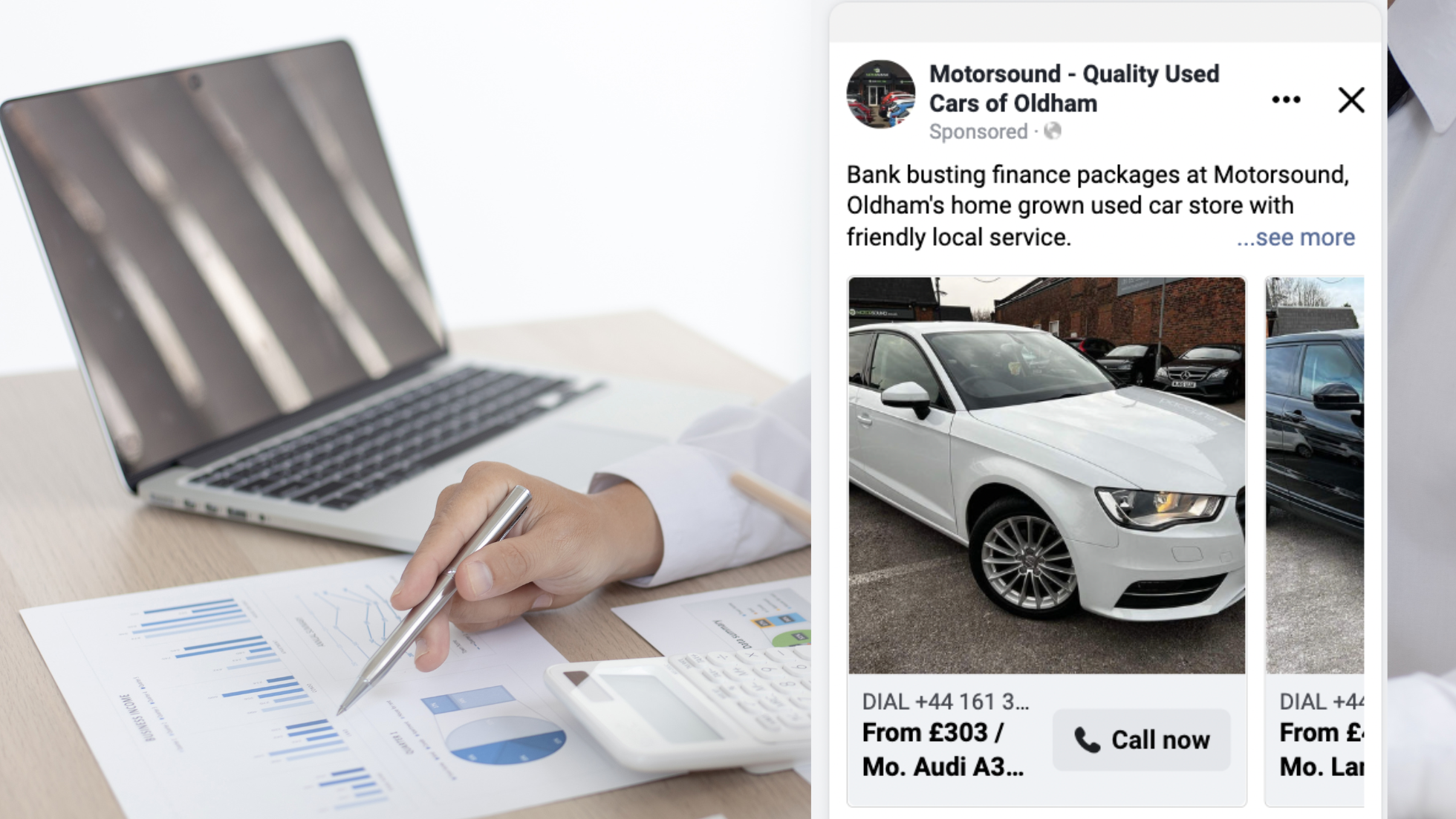 In 2023, a wide industry trend towards user-generated-content ads ended, and dynamic vehicle catalogue ads have become the go-to method of advertising for car dealer.
Bloody hell, who remembers the good old days of user-generated-content ads? They were all the rage, weren't they? For a while there, it felt like every Tom, Dick, and Harry was brandishing their smartphone, ready to film a testimonial or a DIY ad for their favourite dealership.
The internet was awash with shaky phone footage, quirky characters, and anecdotal tales of car buying experiences.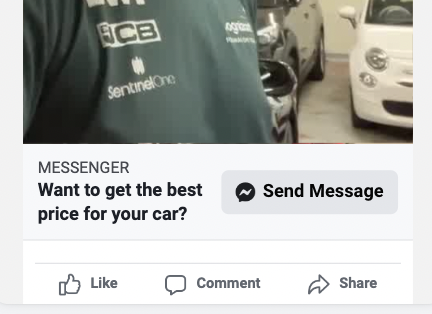 But, as with all trends, there was a pivot point, a moment where the industry said, "Right, that's enough of that, let's shake things up again!"
You see, whilst user-generated-content had a certain je ne sais quoi, a charm that resonated with people, it also lacked the polished finish and targeted reach that the automotive industry yearned for.
Enter dynamic vehicle catalogue ads.
You know what they say about timing? Well, 2023 turned out to be the perfect year for these nifty ads to rev their engines and take centre stage.
Dynamic vehicle catalogue ads offer a level of sophistication and targeting precision that leaves user-generated-content in the dust.
For the uninitiated, dynamic vehicle catalogue ads essentially create a personalised shopping experience for each user. They show specific cars from your dealership's inventory to people who are most likely to buy them. It's like having a virtual car salesman who knows each Facebook user's preferences down to the T.
Gone are the days when we had to hope our generic user-generated-content would resonate with someone, anyone. Instead, we now have ads that show the right car, at the right time, to the right person.
We're now able to display an entire catalogue of cars to potential buyers, tailoring the displayed inventory based on what they are most likely to purchase. So, if they've been looking at SUVs online, voila! Your dynamic ad will feature your best SUVs.
So why the sudden shift in 2023?
Well, with the advancements in AI and machine learning, Facebook's algorithm got a whole lot smarter. It's now able to use browsing history, likes, shares, and other interactions to create a profile so precise it can predict with uncanny accuracy what kind of vehicle a user is likely to be interested in.
In short, dynamic vehicle catalogue ads have become the ace up the dealer's sleeve, allowing us to deliver personalised ads that not only engage the customer but drive them right into our showroom. You don't get that kind of precision with user-generated-content, do you?
Want to know more about setting up dynamic Facebook vehicle catalogue ads for your dealership? Read our guide here.
The end of targeted Facebook Ads
2021 brought some massive privacy-related changes to the online advertising world. These changes mean that businesses can no longer target ads based on personal information like interests and hobbies.
This change may make it more difficult for dealerships to reach their target audience using Facebook ads. However, there are still ways to use Facebook ads effectively for automotive dealerships. One way is to focus on hyperlocal targeting.
Hyperlocal targeting means targeting ads to people who live in a specific area. For example, we find that more than 50% of sales for a car dealership happen to customers located within a 25 mile radius of the dealership.
We use Facebook to target ads to people who live within this radius of your dealership. This can be a great way to reach potential customers who are both in the market for a vehicle, and conveniently located to your business.
The first step: Focus on your page content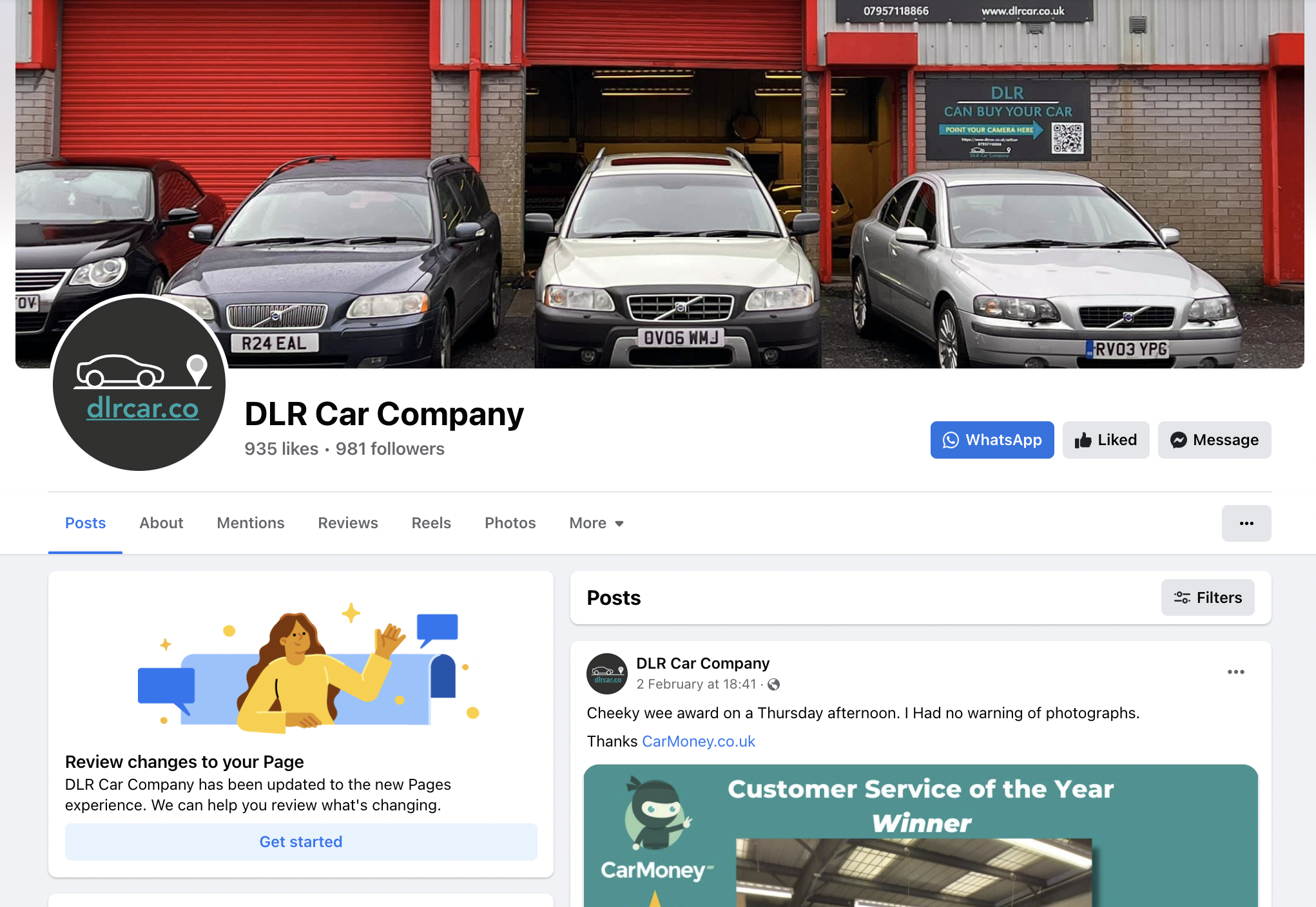 Creating great content is essential for any dealership looking to run Facebook ads. Make sure you're following a well-planned car dealer content strategy.
You need to remember that Facebook is a social platform, so any adverts you create have to look "native". Anything that looks like it's selling too hard will not perform well on Facebook.
We find a good first step is to focus on the local aspect of your dealership. Customers crave an authentic experience when shopping for a car, and as a local dealer this is your biggest advantage over the car supermarkets.
Great content can help to create a strong connection with potential customers, and can also be used to generate leads from customers wanting to sell their current vehicle.
What you need to know before making content for your Facebook ads
When creating content for Facebook ads, it's important to remember a few key things:
Keep your content authentic
Focus on your local dealership
Use videos to promote your salespeople and showroom
Set up Catalog Ads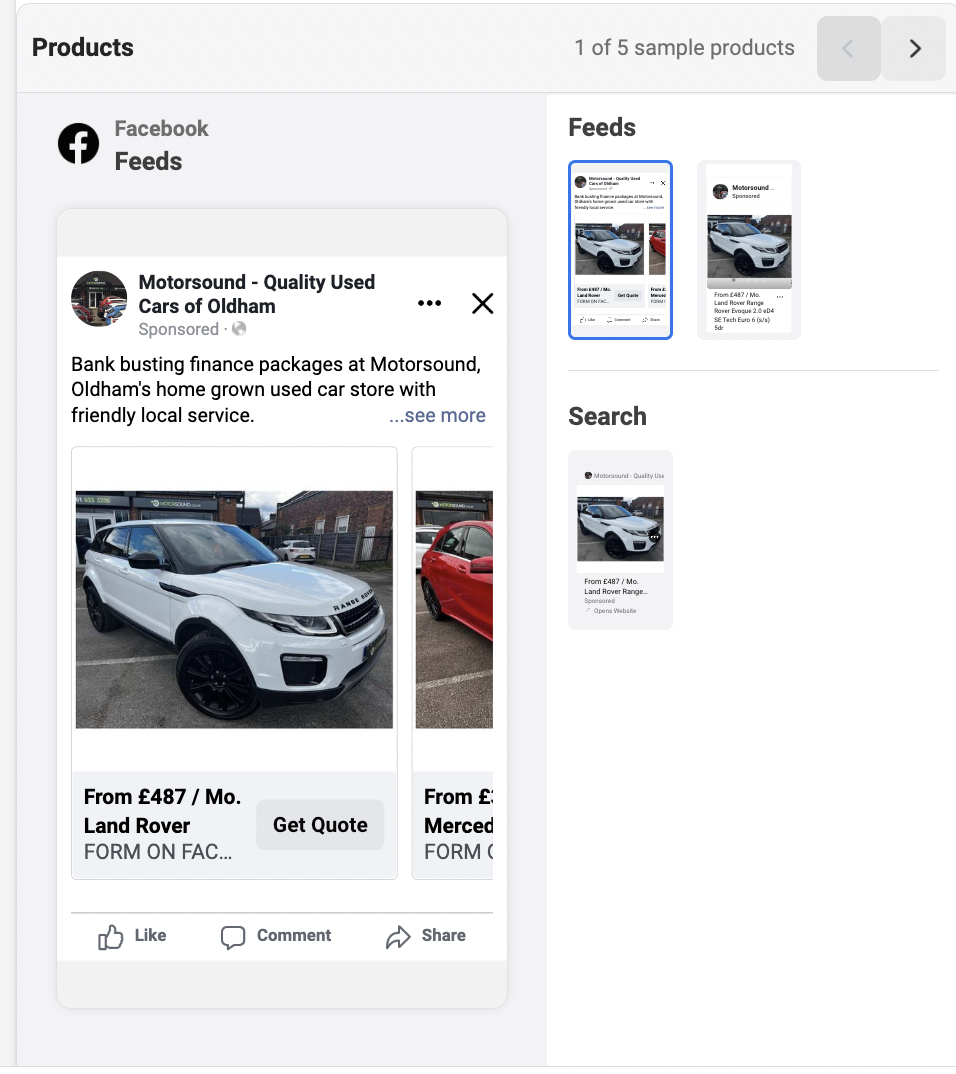 Facebook ads come in two main varieties: single image ads and catalogue ads.
Catalogue ads can be a great way to promote your dealership, and can help to generate leads from customers interested in buying or selling a car.
Catalogue ads are similar to the standard ads you see on Facebook, but they allow you to include multiple images and a longer description. This can be a great way to show off your vehicles and give potential customers a more in-depth look at what you have to offer.
We recommend testing both varieties, but we find catalogue ads generally outperform image ads, especially for vehicles.
How to import your vehicles for advertising into Facebook
We run vehicle imports from our client's backend showroom systems using some custom code and Google sheets.
You'll need the help of a developer to import your vehicle catalogue into Facebook.
Imports will ideally run every day to keep the catalogue fresh. The import should include the vehicle make, model, year, mileage, price, and some photos.
Catalogue Setup
When setting up your catalogue, it's important to make sure all of your images are high quality and correctly formatted. You also need to make sure that your text is well written and catches the attention of potential customers.
Creating the ads in Facebook
When creating ads for car dealerships in Facebook we've found a few strategies that work well.
Target a broad audience
Try not to add too many interests into the targeting. We prefer to run ads with no interests, or a single interest such as "car" or "used cars".
Facebook's algorithm is much smarter than it used to be. As long as we create great content, the algorithm will learn which segments of the audience respond best to the ads.
Target a hyper-local audience
Set up two campaigns, one targeting the immediate vicinity of your dealership (within 15 miles) and one targeting the broader state or region.
This will allow you to control budgets while reaching the most relevant customers.
Test up to 6 varieties of copy
We recommend only running ads if you can create up to 6 variants of your copy. Run these for a week and eventually a winner will emerge.
Include monthly pricing in your ad
Including a monthly price rather than a cash price will make your dealership's finance packages more attractive.
Using Facebook ads for lead generation for an car dealership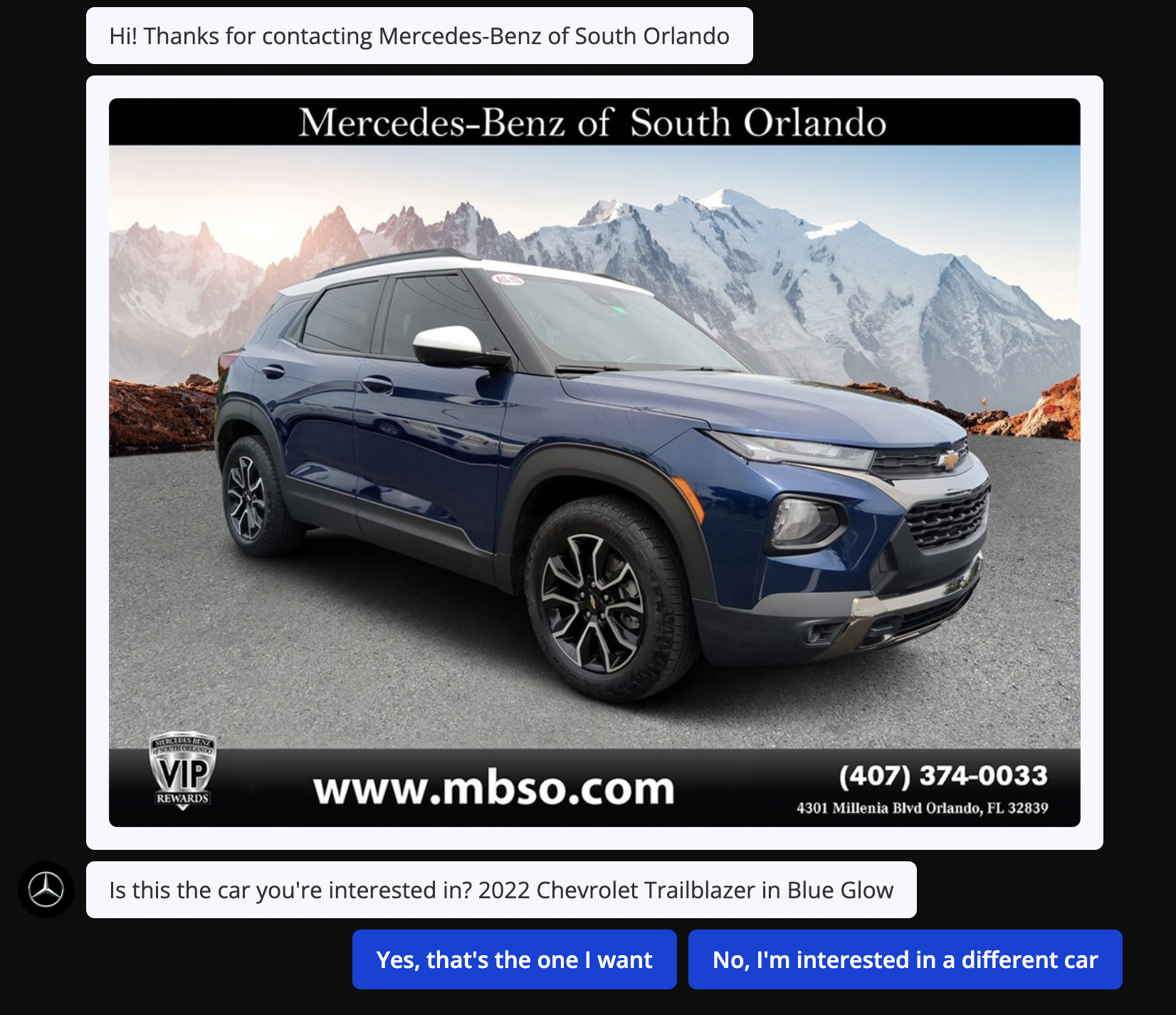 You will want to select the "lead" conversion as a goal for your ad.
Industry Benchmarks for cost per lead
Car dealerships can expect to pay around £25-£50 per lead through Facebook ads. However, this varies depending on the quality of the leads and the size of the dealership.
Larger dealerships may find that they need to increase their budget in order to generate a high number of leads. However, it is possible to get high quality leads for a lower cost if you target the right audience and create great content.
Warming up your audience by running events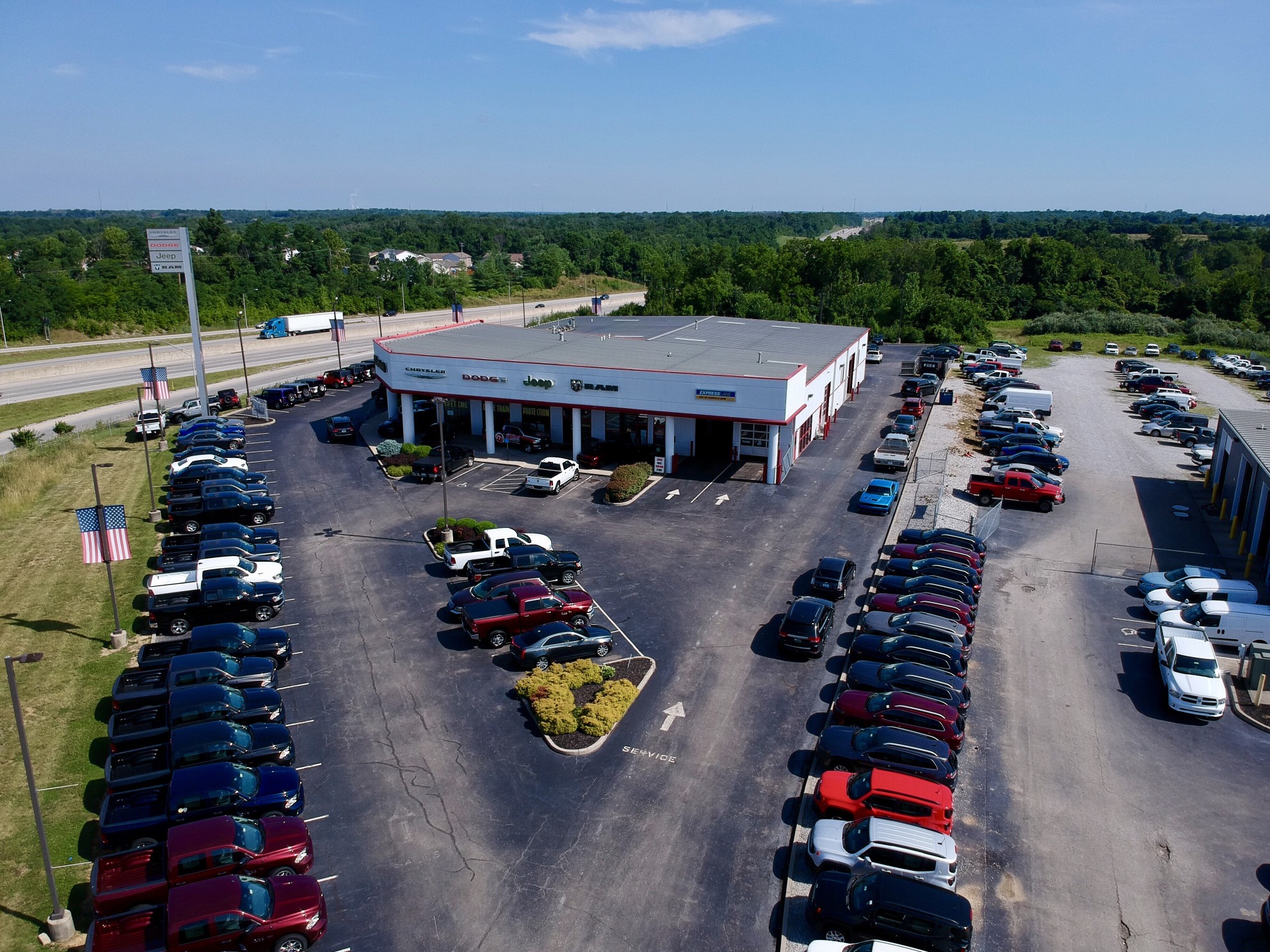 Car dealerships should consider running events to attract customers. Events are a great way to get people in the door, and they can be a lot of fun for customers.
More than this, events are a great way to "teach" the Facebook algorithm about who is interested in your dealership. The more events you run, the better the algorithm will get at targeting your customers
There are a number of different types of events that dealerships can run:
Car show
Car swap meet
Car auction
Cookouts
Events are a great way to show off your dealership's inventory and generate leads. They also kick off relationships with customers.
Make sure you plan your event well and market it effectively. You'll want to create a Facebook event page, as well as run ads targeted to your local audience.
Conclusion
In this post, we have detailed how Facebook ads can be used to generate leads for an car dealership.
There are a few key points that you should keep in mind when using facebook ads as a lead generation tool:
Create up to 6 variants of your copy and test them out on facebook
Include monthly pricing instead of cash price in the ad
Run facebook ads with the "lead" conversion as a goal.
These benchmarks will help you know what kind of budget may work best for generating quality leads at an affordable cost.
Expert advice
You're reading the GL Digital blog, where auto marketing experts share proven tactics to grow your dealership.
Struggling to make good video?
Sometimes it feels like posting on TikTok is a waste of time.
Build a powerful local brand and watch customers roll in from TikTok.
About the author