The Ultimate Guide to Facebook Catalog Ads for Car Dealers in 2023
Published 20/01/2023 - Updated 02/08/2023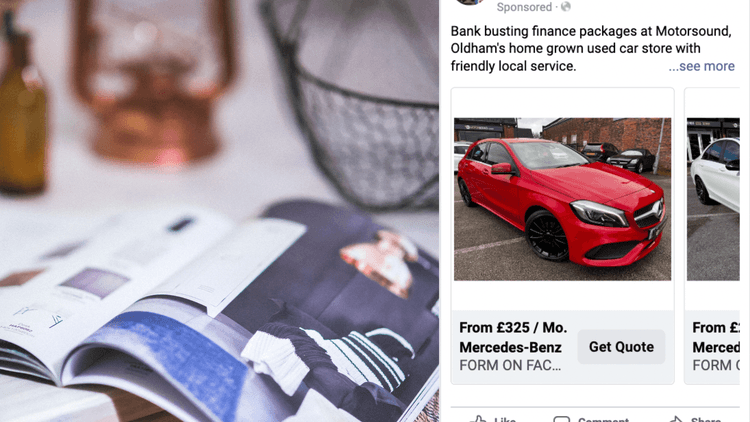 In this article, I'll be showing you exactly how to set up a successful
advertising campaign using Facebook catalogue ads for your car
dealership. I'll share our data proven ad system which we deliver for
our clients, so that you can mirror that success for yourself.
This is a comprehensive guide that will walk you through the steps, in
detail, for setting up and running a successful catalog ad campaign
within Facebook for your dealership. Whether you've never attempted to
advertise your dealership and stock through a Facebook ad, or it's
something you've been doing for years, after reading this guide you'll
have all the knowledge required to run a catalog ad campaign
successfully.
In this guide, I'll walk you through the best types of ad copy and
targeting options to make sure your ads get in front of, and appeal to,
the right audience in your local area.
Who wrote "The Ultimate Guide to Facebook Catalog Ads for Car Dealers for 2023?"
I'm Gary at GL Digital, and my marketing specialism is specific to the
automotive trade. My background in the industry brings something very
unique to the way I approach supporting dealerships with their marketing
needs.
I was raised within the car industry, having helped my dad with his own
auto business from being a teenager. In 2020, I founded GL Digital with
the aim of helping dealerships realise their potential through specific
marketing strategies to not only advertise stock, but also to increase
inventory.
Who would benefit from reading "The Ultimate Guide to Facebook Catalog Ads for Car Dealers for 2023?"
This article is for you if you're leading marketing and online
advertising for a second hand car dealership with stock of more than 50
units. It's also for you if you're tired of using advertising platforms
that don't work, don't deliver the results you're after, and want to
make sure you're getting your stock in front of local, highly driven
customers.
What are Facebook catalogue ads for car dealerships?
Facebook catalogue ads are an ad format offered by Facebook, where
Facebook pulls examples of your stock and displays car images alongside
your selected ad copy, all targeted at people shopping for cars in your
local area. For dealerships looking to increase sales enquiries, we
believe catalogue catalogue ads are the way forward.
If you want Facebook's definition, "a catalogue is a container that
holds information about the items that you want to advertise or sell
across Facebook and Instagram."
You'll have undoubtedly seen catalogue ads when using Facebook for
personal or business use, perhaps when scoping out the competition. Here
are some examples of what catalogue ads look like, taken from real,
successful advertising campaigns we've run for our clients:
How successful are Facebook catalogue ads for car dealerships?
The process for setting up Facebook catalogue ads can be lengthy and
complex, but in the end dealerships find that it's absolutely worth it.
There are a few different ways to go about setting up your catalogue
ads, but we've found the most effective way of running a campaign of
this type.
The GL Digital team has created bespoke software that crawls your
website twice each day (this can be customised to occur more or less
frequently depending on your preferences), providing Facebook with an
updated inventory status and minimising the work for our clients. It's
still possible to create catalogs if you skip this step.
Here's exactly what you need to do to get up and running with your own
catalogue ads. You can also view all of this information on Facebook's
website.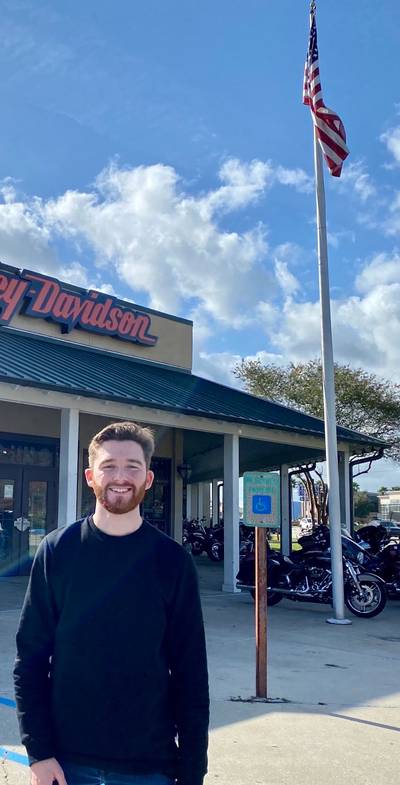 I Can Run The Marketing At Your Dealership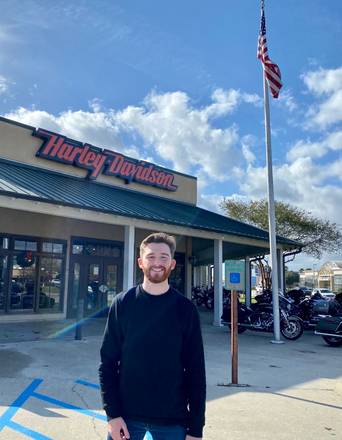 I Can Run The Facebook Ads At Your Dealership
Hi, I'm Gary. I've been working in auto businesses since I was a teenager at my dad's dealership.
My clients get these benefits:
Completely done-for-you dealership marketing - across Facebook, Google and TikTok.
Pre-qualified sales leads - Good credit local customers, attached to a vehicle so easy to close.
Fixed monthly price, no contract. Cancel anytime (but you won't want to)
Contact Me
Set up a Facebook page first
Before we dive in, to run Facebook Catalog ads you'll first need to make
sure that you have an updated Facebook Business Page for your
dealership, as well as an ad manager account. If you need to take a step
back and complete these actions first, you can find directions for these
processes below:
You can read our guide on how to set up and optimise a Facebook page for car dealers.
How to set up a Facebook Business
Page
How to create a Facebook Ad
Account
Assuming you've already got an ad account all set up, we can go through
the steps for creating your catalogue ads.
The first part of this step requires you to navigate to the Commerce
Section of
your ad account. This is where you need to be in order to start creating
your catalog.
The next part of this step depends on whether or not you've created a
catalog previously.
For the sake of this article, let's assume you haven't. In this case,
you'll need to click "Add Catalogue".
You will then see a prompt to select the type of inventory you'd like to
advertise on Facebook before clicking Next. Dealerships will need to
select the Auto option.
The next part can get a little bit confusing. This is where you select
how you want to add items from your stock to your catalogue. There are a
few ways this can be done, but the best way to do it is to select
Upload Product Info. This will allow you to upload a CSV that holds
all the information about your stock into Commerce Manager.
Next, select the Business Manager account that owns the catalogue. Bear
in mind that you need to be the business admin for this step to work.
Here, you'll need to choose a name for your catalogue and finally, click
Create.
That's the end of the first step. Congratulations, you have successfully
created your first catalogue. Now you need to populate it with your
inventory.
This is the step in which you tell Facebook what you want to advertise
by supplying a list of your stock. To do this, you'll need to create a
data feed file which includes all the stock items that you want to
advertise. You can list all of your vehicles within the same feed if you
want to, but you can also organise your stock into grouped feeds, such
as luxury vehicles, sports cars, and so on.
This is how we set up the data source in the Facebook commerce manager.
The feed is a CSV file that is updated daily by our crawler software,
and then Facebook downloads the CSV and updates the catalog from this
information.
To create your data feed file, navigate to the Data Sources section of
your catalogue. Once here, select Add Items.
A drop down may appear, in which case you should then select Add
Multiple Items.
Then, select Data Feed > Next.
You will now see Is Your Spreadsheet or file ready?
You'll need to select No, I need a Facebook Template, and then Next.
From here, choose Download Template. This will allow you to select
from a variety of relevant product categories for a custom template,
which is the recommended approach for populating your catalogue. There
is already an included option for vehicles, so this is the format you
should choose.
Once you've downloaded the template, you'll have it ready in CSV format.
Now you can add in all your vehicle stock and prepare to upload.
Creating a Catalogue Feed Follow Facebook Data Specifications
In order to fill in your template, you'll need to open the CSV you just
downloaded in a program like Excel. Next, open the data feed
specifications within a new tab or a new window — this makes it easier to check these
as you work through completing your template.
Now you need to check your template. The header row should not be
changed, because it is formatted with names and other details that
Facebook requires so that it can read your data. You may notice that
some words are in American English — even if your business is based in
the UK, you need to make sure you don't change this as it's the way
Facebook reads the information within the file, and will not affect the
way your ads appear. Here's an example of
what the required fields for vehicles include.
Make sure to delete any rows that provide example information, and
replace it with accurate information about your stock. You'll see that
in some fields you can add free text, while others call for specific
information — to avoid errors, make sure you don't veer from this
format.
Once you have added all the required information about your stock, save
your CSV file in a place you can easily find it. Now you can upload it.
To complete the upload, drag and drop your saved CSV file into the
required field within Commerce Manger and select Next.
Now you'll need to check your data feed's settings. If any changes are
required, select the Edit (pencil) icon. Finally, choose Save feed and
upload.
The process should now be done in most cases, but if your file has any
naming issues, those would now be listed for you to see. You might see
that a field is spelled incorrectly or that you need to make other
adjustments for the file to work. Complete these changes and then choose
Upload.
The next step is to create appropriate vehicle sets. This part is down
to your preferences and how you want to categorise your catalogue, but
for example you can create separate sets for sports cars, SUVs, vehicle
manufacturers, price, and so on.
To create your vehicle sets, you'll need to navigate your way to the
catalog in question, then select Sets.
Next, choose Create set. The next step can look different within
various industries, but because you'll be adding vehicles you will be
asked to use filters to create your set. Choose a name for your set
(e.g. SUVs), opt to use filters or manually select your items. When
you're all done, click Create.
Step 4: How do I Connect a Pixel or SDK?
Once your catalog is set up, you'll need to make sure you connect a
pixel so that you can run your ads. This will allow Facebook to pull
items from your catalog through your website and present them to people
who have previously searched your stock on your website. If you're
currently advertising your dealership on Facebook (or have done so in
the past), you'll (hopefully) already have a pixel set up. If not,
you'll need to do so now.
First, you'll need to implement a pixel or
SDK, then
connect it to your
catalogue.
For a complete guide on how to set up your Meta pixel and conversion tracking, check our Ultimate Guide to the Meta Pixel and Conversion Tracking for Car Dealerships.
Here is what your catalogue will look like from Commerce Manager:
Now you've done all the work required to set up your catalogue and
connect everything. The next step is to set up your catalogue ad
campaign. This next portion is the same as how you would set up any
Facebook ad campaign, so if you're already familiar with the platform
then it will seem similar at this stage.
If you're a complete novice to running ads on Facebook, you'll want to
look at the basics on how to set up an ad campaign through Ads
Manager.
If you are already familiar with the process, read on to see our
approach for setting up a campaign successfully in the catalogue format.
Firstly, you'll need to write some eye-catching and punchy text for the
main body of your ad's copy. Something like the below is ideal:
You'll also need to select your targeting options to make sure you're
getting your catalogue ads in front of the right people. We find the
best success through capturing broad audiences, without any specific
demographics, interests or behaviours set.
Here's an example of how to do this:
You also need to choose where within Facebook and its associated
platforms you want the ads placed. It's important that you choose the
manual option and select the specific places you want the ads to appear,
because many of the default locations are proven not to perform. The GL
Digital team only chooses Feed and Marketplace ads, as other areas and
Instagram have proven to be ineffective through our testing and data.
Here you can see exactly what our ad setup looks like and the overall
campaign structure.
From the customer perspective, interacting with an ad is simple and
straightforward. We set up all of our catalogue ads so that a tailored
form is presented to the customer enabling them to easily reach out to
you. This allows Facebook to drop a hot lead directly in your lap.
Setting up the form on Facebook for a Facebook catalog ad for your car dealership
Here's what the form journey looks like.
Firstly, the customer needs to add their contact and personal
information to the form. In our experience,the fewer pieces of
information you ask for, the better the completion rate. Asking less of
the customer helps to ensure they don't get bored or distracted during
the process and abandon the form.
Then we ask for just a small amount of further information about the
customer's car buying intentions:
Lastly, the customer must accept the terms and conditions to proceed:
You can then access leads from customers like this within your Facebook
Ad account for your sales team to follow up with.
How to successfully run a catalogue ad campaign for your dealership
Now that you have an inside look at exactly how we built our car
dealership catalogue ads, we want to share some of the tips and tricks
we have learned along the way to help you run your campaigns in the most
effective way. Below is our top advice for how to successfully run a
catalogue ad campaign:
We find that catalogue ads work best for dealers with stock levels
over 50 units. Otherwise, you might find that customers make an
inquiry on an ad that's displaying, perhaps, a Volkswagen Passat
through the catalogue. When the sales department pursues the lead,
in many cases, the customer says they're actually looking for a
different make and model of car, for instance a Ford Focus. For
dealerships with limited stock supply, the chances are that they may
not actually stock that car, and then the dealership has lost that
lead.

Always put your cars in the catalogue listing a monthly price or
finance option. This should be generated using your dealership's
finance base rate. We find this works better than a lump cash price,
because customers that want to finance vehicles are worth more to
dealerships. However, if you follow this route, it's vital that you
include your FCA disclosure message in every single ad so that you
remain compliant with credit regulations. You will also need to set
the special ad category to "credit" within the Facebook campaign
settings to avoid having your ads banned.

We have found £30 per day to be the optimal budget for catalog ads.
However, once the campaign has been running long enough to show you
relevant performance data, you should judge its performance and
optimise the budget over time..

Be flexible in your expectations and know that not all dealerships
will have the same results. We find the expected cost per lead can
vary anywhere between £4 (typically dealerships that stock a variety
of manufacturers) to £20 (typically dealerships only selling one
make of car, such as a specialist Ford or BMW dealership).

Casting a wide geographical net on these ads is a waste of your time
and money. Data from Click Dealer has shown us that 90% of sales
happen from customers living within 30 miles of the dealership, so
we recommend local targeting only.

We only run ads on Facebook targeting a broad audience, since Apple
rolled out iOS14.5 on its mobile devices, it's no longer possible to
target detailed demographics on Facebook e.g age, sex and interests.

We recommend A/B testing the Facebook Form against the form on your
website to see which performs better in terms of cost per lead.

We find that creating a bespoke landing page with a chatbot-style
lead generation experience for each client delivers the best
results. Our testing has shown that this consistently outperforms
the Facebook Form.
Conclusion to the article "Ultimate Guide to Facebook Catalog Ads for Car Dealers for 2023"
Our results from real campaigns for our clients show that the Facebook
catalogue ad format is the most successful for the auto industry. By
following the steps and advice in this guide, you'll be able to build
your own campaign for your dealership.
If your dealership has over 50 items of stock and isn't running this
type of ads, you're behind the competition. Start putting your catalogue
ad campaign together now, or get in touch with the team at GL Digital
today to discuss how we can run it for you.
Expert advice
You're reading the GL Digital blog, where auto marketing experts share proven tactics to grow your dealership.
Struggling to make good video?
Sometimes it feels like posting on TikTok is a waste of time.
Build a powerful local brand and watch customers roll in from TikTok.
About the author