Facebook Marketplace 101 for Car Dealers: Increase Visibility and Drive Sales
Published 20/01/2023 - Updated 02/08/2023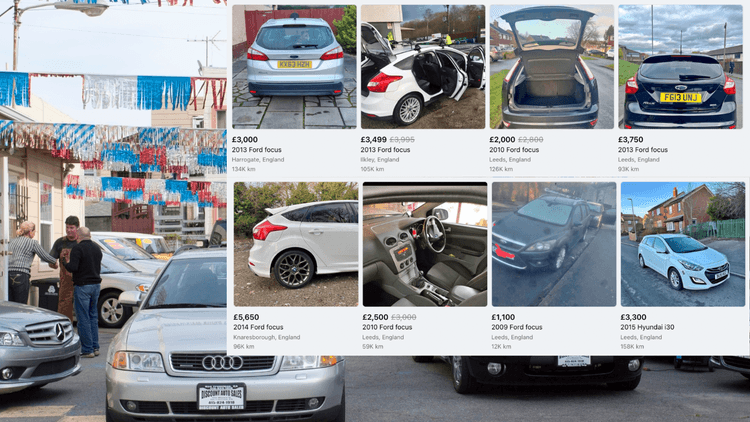 In this article, we will discuss how car dealerships can use Facebook
Marketplace to reach more customers and sell more cars. We include
examples of successful listings from the dealerships we've worked with.
We cover topics such as setting up a Facebook page, customizing
listings, creating promotions, optimizing search engine results and much
more!
By following these steps, car dealerships can easily get started on
Facebook Marketplace and start selling vehicles for free and faster than
ever before.
What is Facebook Marketplace for Car Dealers?
Facebook Marketplace is Facebook's answer to classified sites such as
eBay and Gumtree. It is a powerful free tool for car dealerships to
increase their visibility and drive sales, which in our experience is
under utilised in the car industry.
With Facebook's intuitive user interface, potential customers can
quickly explore the cars that are available in their area and find
exactly what they need.
This gives car dealers a good alternative to AutoTrader in Facebook
Marketplace, and with a little effort it can become one of your main
selling platforms.
What are the benefits of using Facebook marketplace for Car Dealers?
Car dealers using Facebook marketplace will find that they have less
competition from other dealers. Dealers are late to jump on the Facebook
Marketplace bandwagon.
Moreover, the platform is totally free to use. This is favourable
compared to platforms such as AutoTrader, which charge high listing fees
for their business customers.
Facebook marketplace for car dealers also provides a great opportunity
to get to know potential customers better before making the sale.
Facebook enables you to directly view the profile of prospective buyers,
including their profile picture and other information such as education,
job title and interests. This helps car dealers on Facebook Marketplace
to identify qualified buyers quickly, target them appropriately with
tailored offers, and build relationships with them over time.
Using Facebook Marketplace also allows you to talk to customers directly
on Facebook Messenger, which saves us calling them and potentially
catching customers at a bad time.
For these reasons we recommend all our car dealer clients list their
stock on Facebook Marketplace alongside their other channels.
Before we continue, who has written the article: "Facebook Marketplace 101: How Car Dealers Can Increase Visibility and Drive Sales"?
I am Gary Lewis Cheetham, an automotive marketing specialist with over
10 years of experience and an expert in using Facebook Marketplace for
car dealers. I have a deep understanding of how to successfully market
and sell cars through this platform, and specialize in helping
dealerships increase their inventory and grow their business.
Born and raised in Oldham, Greater Manchester, UK, my interest in car
trading started at a young age, helping my father's dealership increase
private sales through online marketing and Facebook Ads.
I founded GL Digital Automotive Marketing in 2020 to bring my expertise
to dealerships across the UK and US, and help them maximize their ROI
through digital marketing strategies.
What are the drawbacks of using Facebook Marketplace for car dealerships?
Facebook Marketplace may be a great platform for car dealerships to
increase their visibility and drive sales, but unlike other product
categories, vehicles can not be uploaded to Facebook Marketplace
automatically by dealers using a feed.
This means that car dealerships must take the time to manually upload
each vehicle listing to Facebook Marketplace in order to make them
visible.
Furthermore, In October 2022, Meta discontinued "deliverable" listings for sellers located in the UK.
You cannot accept payments for cars using Meta pay on Facebook
marketplace, so other payment methods must be considered.
Do any website providers provide automatic Facebook feed services?
Some website providers, such as Click Dealer, do partner with Facebook
directly which allows them to offer a Facebook feed package as part of
their service. This gives you the "Vehicles" tab on your Facebook page
and includes marketplace listings.
We do not recommend dealers use this, however. It gives us much more
control over the listing to upload stock manually, which encourages your
staff to actively manage their listings which can help convert more
customers.
How can Car Dealers upload their stock to Facebook Marketplace?
The following are the steps that a car dealership should take in order
to upload stock to Facebook marketplace:
Create a Facebook Business Page
Verify your Business
Create your listings
Provide pricing and location information
Promote your listings
Monitor and respond to leads
What to check when creating a Facebook page for a car dealer
The process of uploading each vehicle listing starts by creating a
Facebook page. This page is where the dealership will showcase its
inventory.
You can check our Ultimate Guide to Creating and Using a Facebook Page for Car Dealers for more information on how to set up your Facebook page.
Customers will also check your Facebook page when they are looking at
your stock, so it's important the page looks professional and is
well-maintained.
As a company that works with car dealerships to optimize their online
presence, we have seen firsthand the importance of carefully setting up
a Facebook Business page for a car dealership. It is crucial to ensure
that all the relevant information is included, such as the dealership
name, address, contact information, and opening hours.
But it's not just about providing basic details, it's also about
differentiating yourself from the competition. By including information
about what makes the dealership unique and the services they offer,
dealers can showcase their value proposition and set themselves apart.
How the page looks also plays a significant role in attracting potential
customers. We recommend taking the time to create an attractive Facebook
page that reflects the personality of the dealership's brand. This
includes choosing a catchy and memorable Facebook profile picture,
writing an engaging About section, and using alluring photos of
vehicles, such as a Facebook cover image to showcase the amazing
vehicles available at the dealership.
Regularly updating the Facebook page with different types of content,
such as deals and promotions, industry news and events, exciting offers,
stories about satisfied customers, or even interesting facts about cars
in general, is essential to drive more engagement and help build
relationships with potential customers over time.
Once this is set up, car dealers can then create listings on Facebook
Marketplace and start targeting potential customers with ads or
promotions.
Why you should Verify your Business as a Car Dealership on Facebook marketplace
Verifying a business on Facebook helps to ensure that the business is
legitimate and can help prevent it from getting banned on Facebook
Marketplace.
When a business is verified, Facebook can confirm that the business is
real and that it is being run by an authorized representative. This
helps to prevent fraud and scams on the platform and ensures that buyers
are interacting with legitimate businesses.
Additionally, verified businesses may have access to additional features
such as analytics and the ability to promote their listings, which can
help boost visibility and sales.
How to verify your business as a Car Dealership on Facebook marketplace
Here's how to verify your page (as of January 2023)
First, switch into your business page in the new page experience by
clicking on your profile picture in the top right
Then, click on "Settings" in the left-hand panel.
Next, click on "New Pages Experience" on the left hand panel.
Now, click on "Page Transparency".
In the Page Transparancy interface, either select a verified
organisation to manage the page (if you have one), OR
Click on "Create a new verified organisation" and follow the steps to
set up a new verified business
You may have to upload verification information including business
license, proof of address, and/or personal identification such as
driving license.
After you have completed this process, your page will usually be
verified within 72 hours.
You can read more about how to verify your business on Facebook
here.
How to Create your listings on Facebook Marketplace as a car dealer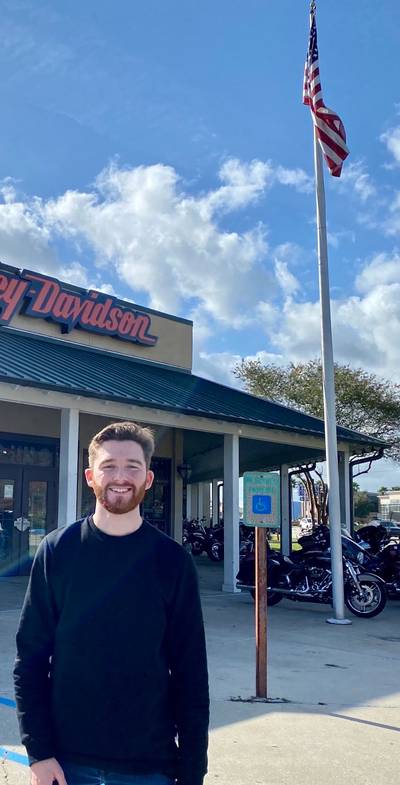 I Can Run The Marketing At Your Dealership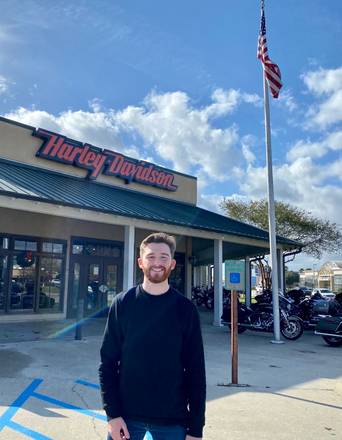 I Can Run The Facebook Ads At Your Dealership
Hi, I'm Gary. I've been working in auto businesses since I was a teenager at my dad's dealership.
My clients get these benefits:
Completely done-for-you dealership marketing - across Facebook, Google and TikTok.
Pre-qualified sales leads - Good credit local customers, attached to a vehicle so easy to close.
Fixed monthly price, no contract. Cancel anytime (but you won't want to)
Contact Me
You can follow these instructions on the Facebook mobile app, but we
recommend you follow along on desktop.
First, log into your Facebook profile and click on "Marketplace" in the
left hand panel.
Then click on "Create New Listing"
In this interface, click "Vehicle"
On the left hand panel, make sure you change the the listing owner from
your personal profile to your business page.
Select the vehicle type and upload photos
Make sure that the vehicle location is correct.
Fill in Year, Make, Model, Price and the rest of the vehicle options.
For the description, be as detailed as possible.
Then, click next, and list your vehicle for sale in marketplace as well
as any Facebook groups you may want to include your listing in.
Top tips for creating Facebook Marketplace listings
Complete vehicle information: The Facebook marketplace listing should
include detailed information about each vehicle, such as make, model,
year, features, and mileage, as well as quality images so that potential
buyers can get an accurate understanding of the cars on offer.
Photos of the car: Be sure to take photos of the car from multiple
angles, including front, back, sides, and interior. A minimum of 10
photos should be taken of the vehicle, This will help to give potential
buyers a good idea of the car's overall condition and features. You can
add more photos if you think it is necessary to make the car sell.
Listing descriptions: When writing the listing descriptions for Facebook
Marketplace, it's important for dealerships to use high-quality images
and detailed descriptions in order to attract more potential customers.
Additionally, dealers should use keywords related to the vehicles they
are selling in order to optimize the search engine results and further
increase their visibility on the platform.
List your marketplace vehicles for sale in groups
cars-as-listings-cardboard-cutout-art-style.png Car cardboard cutout
Facebook Marketplace allows car dealerships to list their vehicles for
sale in Facebook groups as well as on the Facebook Marketplace platform.
You should take advantage of this and click on the groups that are
relevant to your car when you create the listing.
By listing in Facebook for sale or swap groups, you can target potential
customers who are interested in specific types of cars or located in
particular areas. For example, in our city there is a Facebook for sale
or swap group dedicated to people looking for classic cars. By posting
your listings there, you can reach a more targeted audience and get
better results than through the Facebook Marketplace alone.
Additionally, groups are often moderated by people who are passionate
about the topic of the group and they can help you to answer questions
and provide information about the car. This can help to build trust and
credibility with potential buyers.
Conclusion
Facebook Marketplace is an excellent platform for car dealers to
increase visibility and drive sales. By following the steps outlined in
this article, you can create Facebook Marketplace listings that include
detailed information about each vehicle, quality images, and optimized
descriptions with relevant keywords.
Additionally, listing your vehicles on Facebook groups may help target
potential customers who are interested in specific types of cars or
located in particular areas.
With these tips at hand, any auto dealership should be able to take full
advantage of Facebook Marketplace's reach and maximize their online
presence!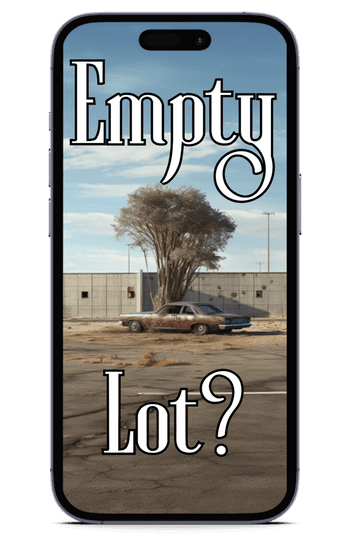 Unlock the Secrets to Skyrocket Your Inventory and Crush Your Competition - FREE Exclusive Guide 🏆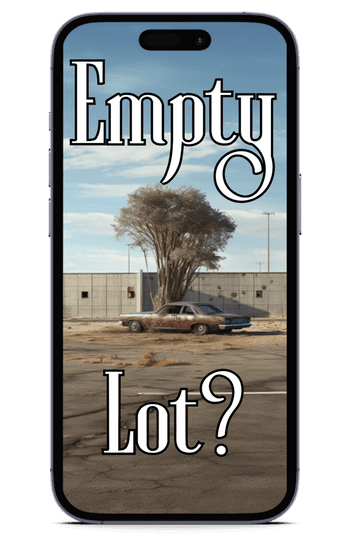 Unlock the Secrets to Skyrocket Your Inventory and Crush Your Competition - FREE Exclusive Guide 🏆
Get access to 5 proven tactics, revealing how our dealership snags top-notch used cars from local owners!.
Skip the marketplace marathon
Boost profits and leave inflation in the dust
Drive home with cherry rides and squeaky-clean histories
* We promise not to clog your inbox with junk.
Expert advice
You're reading the GL Digital blog, where auto marketing experts share proven tactics to grow your dealership.
Need Inventory? Subscribe and grow.
Inflation. Supply issues. Every used car dealer feels the squeeze.
Build a powerful local brand and watch used cars roll in. Get 5 free marketing tips to your inbox.
About the author