The Complete Guide to Facebook Reels for Car Dealers (2023): How to Promote Your Dealership using Video
Published 03/02/2023 - Updated 02/08/2023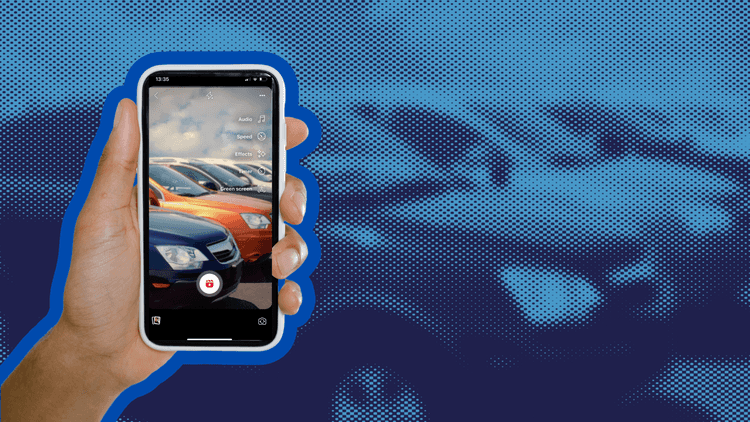 In this article, we will be discussing how car dealers can effectively
utilise the Facebook Reels feature to promote their cars and boost
sales. We will cover everything from the basics of the Facebook Reels
feature, to best practices for creating engaging and effective reels, to
strategies for using Facebook Reels to reach a wider audience and drive
traffic to your dealership.
Additionally, we will provide examples of successful car dealer reels
and explain how they were able to achieve their success. We will also
provide tools and resources that car dealers can use to make their reels
stand out, and discuss how to measure the performance of your reels and
use analytics to improve your strategy.
By the end of this guide, you will have a comprehensive understanding of
how to use Facebook Reels to promote your cars and drive sales.
What is Facebook Reels?
Facebook Reels is a short-form video platform with vertical videos
capped to a length of 30 seconds. It was introduced in March 2021
(following India's TikTok Ban, and amongst rumours that the United
States would also ban TikTok) as a competitor to the Chinese short-form
video platform TikTok.
Have you heard of Facebook Reels? If not, don't worry – you're not
alone. Trust us, your customers are already using it. And if you're not
promoting your dealership on Reels, you're missing out on a huge
opportunity. So what are Reels and how can you use them to promote your
business? Keep reading to find out everything you need to know about
Facebook Reels for car dealerships in 2023!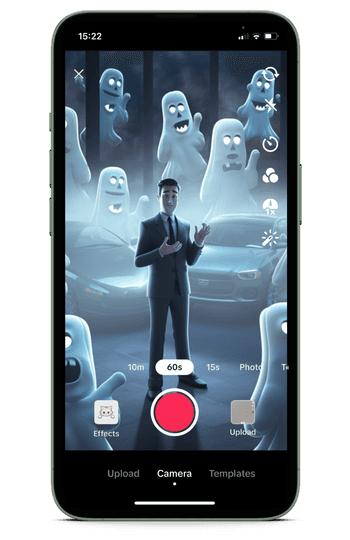 Making Car Dealer Videos but No-Body's Buying?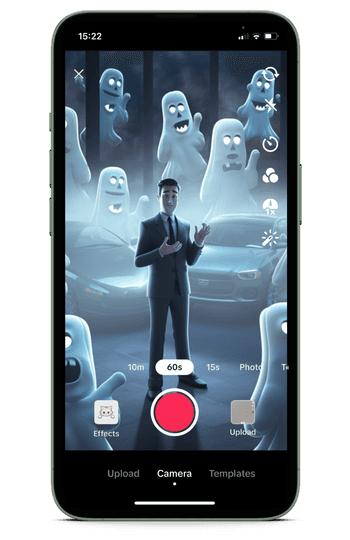 Making Car Dealer Videos but No-Body's Buying?
Stop getting ghosted by your followers, create videos that can actually drive sales!
Do's and Dont's for good video
Content Ideas that drive sales
Examples of strong videos
Who has written this article?
My name is Gary Lewis Cheetham, an automotive marketing specialist with
over a decade of experience in the industry. I am the founder of GL
Digital Automotive Marketing, a company that helps independent car
dealers in the UK and US with their digital marketing strategies.
My goal is to help independent car dealers maximize their potential. I
have a strong foundation in the car trade, having worked in my dad's
dealership as a teenager and my passion for the industry has enabled me
to develop effective strategies for reaching and engaging potential
customers, driving sales and building a strong online presence for car
dealerships, through my focus on using new technology such as Facebook
Reels for car dealership marketing.
Introduction to Facebook Reels for Car Dealers
Welcome to the wild world of Facebook Reels, where car dealerships have
an unfair advantage (more on that later)! If you're new to the game, let
us fill you in on what Facebook Reels is all about.
Essentially, it's like TikTok for Facebook, a platform where you can
create short videos that are all about showing off your dealership's
personality, inventory and sales. And let's be real, who doesn't love a
good car video?
You can add music, text, fun effects and more to your videos to keep
viewers glued to the screen.
What are the differences between Facebook reels and other features?
But hold on, before you start filming your next reel, let's talk about
the difference between Reels and other features. Sure, you can post car
videos on your regular feed, but reels are optimized for short-form,
mobile-first videos, and they're also discoverable through a dedicated
section on Facebook. So, it's like having your own little TV channel on
Facebook.
What are the potential benefits of using Facebook Reels for your Car Dealership?
Now, onto the good stuff, the benefits of using Facebook Reels for car
dealership marketing. First, it's a great way to showcase your inventory
and sales in a fun and engaging way. Secondly, it's a great way to
create a strong online presence for your dealership and reach a wider
audience.
And last but not least, it's a great way to humanize your dealership and
build trust with potential customers.
So, what are you waiting for? It's time to start filming and let the
reels roll!
How to create Facebook Reels for your Car Dealership
Okay, so you're a seasoned car dealer, not a social media whiz. But
that's okay! Even the most technologically challenged among us can
master the art of the Facebook Reel.
Make sure your Facebook page is set up and optimised. This means
having a killer profile picture, a snappy bio, and all the relevant
information filled out. Trust us, you don't want potential customers
Googling your dealership and finding an empty page. If you need help
with this, check our full guide
here.
Open the Facebook app on your smartphone. We know, we know. It's
like trying to navigate the Bermuda Triangle. But don't worry, we'll
guide you through it.
Click on the watch tab. This is where all the magic happens.
Click on Reels. Ta-da! You've officially entered the realm of
short-form video content.
Click on the small camera icon in the top right corner
Point and shoot. No need to be fancy here. Just point your camera at
whatever you want to capture and press record. And there you have
it, you've just made your first Facebook Reel!
Why use your smartphone? Most smartphone cameras these days are good
enough to shoot video on, and you don't need to go out and buy fancy
equipment. Just start shooting straight away, and find out what works
and what doesn't.
Best Practices for Creating Engaging Facebook Reels for Car Dealers
Here are our top tips, based on what we recommend to the dealerships we
work with:
Make the algorithm your friend: Understanding the algorithm is key
to getting your Reels seen by more people. Create content that is
engaging, relevant, and timely, and optimize your Reels by using
hashtags, captions and sound.
Show behind-the-scenes footage: Use Facebook Reels to show the human
side of your dealership by introducing your team, showing behind the
scenes footage, or hosting Q&A sessions.
Use calls to action: Encourage viewers to visit your website or
dealership by including calls to action in your Reels, such as
"Visit us today" or "Learn more on our website".
Make the algorithm your friend
Ah, the mysterious world of algorithms, the backbone of social media
platforms like Facebook Reels. Just like TikTok, the platform is all
about the algorithm, meaning that the more likes, views, and shares your
Reels get, the more it will be recommended to other users. In other
words, the algorithm is the gatekeeper to the kingdom of views, likes
and shares.
Think of it as the bouncer at the hottest club in town, and your Reels
are trying to get in. The more popular and well-received your Reels are,
the more likely the bouncer (algorithm) will let you in and show your
content to a wider audience.
But don't let the algorithm intimidate you, just focus on creating
high-quality, engaging content and the views, likes, and shares will
come naturally. And who knows, your dealership's Reels might just become
the VIPs of the Facebook Reels club scene.
Show behind-the-scenes footage
In a world of polished and slick content, that to be honest, most people
scroll past, you have to stand out. How can you do it? Like that bad
advice your mum gave you before your first date, just be yourself!
Let's face it, car dealerships can sometimes have a reputation of being
stuffy and uptight. But why should that be the case? We're all human,
and there's nothing more relatable than a behind-the-scenes look at the
inner workings of a dealership. That's where Facebook Reels come in, my
friends.
Think of it as a sneak peek into the secret lives of car dealers. Show
off the hardworking and dedicated team that makes it all happen. Give a
glimpse of the daily hustle and bustle of the dealership. Show the world
the human side of your dealership, and watch as customers flock to your
doors.
And if you really want to give your audience a laugh, don't be afraid to
show the occasional mishap or blunder that happens behind the scenes.
It's all part of the fun and it'll show that your dealership is made up
of real people who make mistakes and learn from them.
Remember, when it comes to Facebook Reels, transparency is key. Show the
world what makes your dealership unique and watch as it becomes the talk
of the town!
Use Calls to Action
Want to know the secret to making bank as a car dealership? It's all
about the calls to action, baby! And there's no better place to include
those juicy calls to action than in your Facebook Reels.
Imagine, you've got a potential customer hooked with your
behind-the-scenes footage and team introductions, now it's time to reel
them in (no pun intended) with a strong call to action. "Visit us today"
or "Learn more on our website" are just a couple examples of the magic
words that will turn those viewers into paying customers.
But don't just stop there, get creative with your calls to action.
Encourage viewers to come in and check out your finance and credit
options, it's a great way to put more money in your pocket.
In short, Facebook Reels are the ultimate tool for turning viewers into
customers and customers into cash. So don't be shy, be bold with your
calls to action and watch the profits roll in (okay, I promise that's
the last reel pun)
Tips for filming and editing to make your reels stand out
You don't need to be Spielberg, the three things we recommend to the
dealers we work for Facebook Reels are the three L's: Lighting, Location
and Likeability
Lighting: Lighting is key, so make sure you're filming in well-lit
areas or invest in some affordable lighting equipment.
Location: Film in the showroom, at your sales desk, in the mechanics
bay, but make sure it's clean and tidy so you're showing the best
side of your dealership.
Likeability: Get your team involved! Show off the human side of your
dealership by having different team members take turns filming
reels.
And most importantly, don't overthink it. Keep it simple, be
yourself and most importantly, have fun with it! Remember, the goal
is to connect with your audience and grab their attention, not to
win an Oscar.
Will using Facebook Reels really result in more sales for your dealership?
Facebook Reels may not directly result in more sales, but well, let's
put it this way, if you're still relying on newspaper ads and AutoTrader
to sell cars, then yes, Facebook Reels will definitely result in more
sales for your dealership.
People will start visiting your showroom saying "I saw this one on your
video" or "I was watching this car on my phone last night"
Facebook Reels can be a powerful tool to establish your dealership's
presence in the local community. By sharing interesting, informative and
entertaining content, you are not only providing value to potential
customers, but also creating an emotional connection. People will start
recognizing you and associating your dealership with a friendly and
accessible atmosphere.
Plus, let's be real, who doesn't love a good reel that showcases the
newest models and the behind the scenes of your dealership? It's like a
sneak peek into the secret life of car dealers. Just make sure to
include some good old-fashioned calls to action (like come and visit our
showroom we're open Monday to Friday) and you'll be driving those sales
up in no time!
Conclusion
Well folks, there you have it! You've made it to the end of our ultimate
guide to Facebook Reels for car dealers, and let me tell you, it's been
quite the journey. From learning what the heck Reels even is, to
discovering all the ways it can boost your dealership's online presence,
I hope you've come away with some valuable insights.
But let's not forget, knowledge is nothing without action. So don't just
sit there, put down the remote (or in this case, close the article), and
get to work on creating some killer Reels for your dealership. Trust me,
your customers will thank you, and your sales will thank you even more.
And hey, if all else fails, just remember to make the algorithm your
friend and you'll be good to go. Happy filming!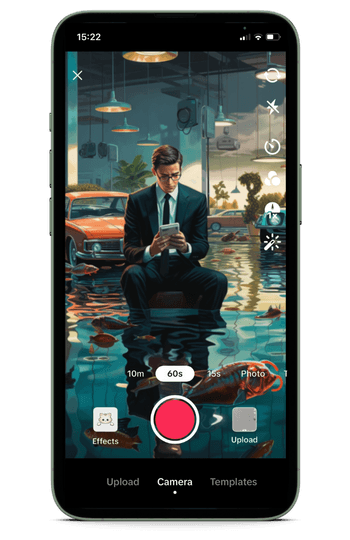 Want more? Turn TikTok Followers into Loyal Customers with These Video Tactics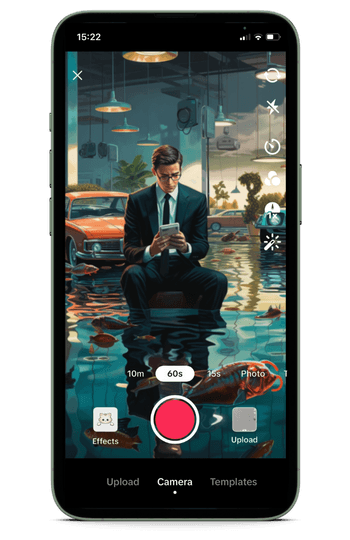 Want more? Turn TikTok Followers into Loyal Customers with These Video Tactics
Don't just post content, create videos that actually drive sales!
Do's and Dont's for good video
Content Ideas that drive sales
Examples of strong videos
Expert advice
You're reading the GL Digital blog, where auto marketing experts share proven tactics to grow your dealership.
Struggling to make good video?
Sometimes it feels like posting on TikTok is a waste of time.
Build a powerful local brand and watch customers roll in from TikTok.
About the author