Top 10 Facebook Groups to Join for Car Dealers in the UK in 2023
Published 03/02/2023 - Updated 02/08/2023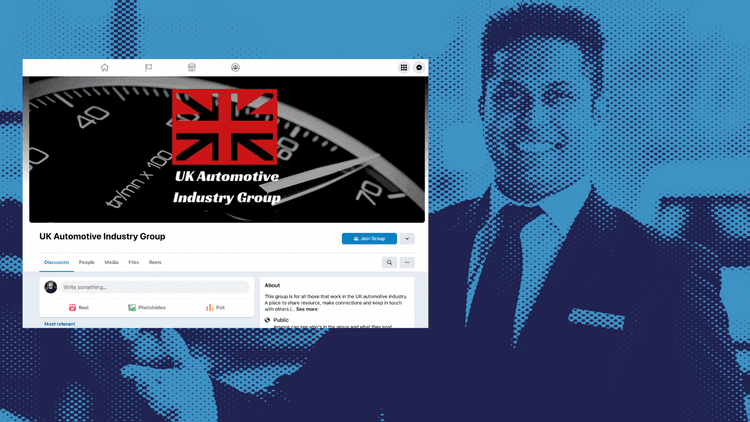 In this article, we'll be sharing 10 of the top Facebook groups to join
for car dealers. By reading this article, you'll be ready to start
joining and interacting in Facebook groups relevant to your dealership
in order to engage with users and drive sales.
Why should car dealerships join Facebook groups?
Facebook groups are a great place to buy and sell cars, and pick up
cheap stock for your dealership. You can boost your local awareness,
interact with potential customers to drive sales, and network with other
automotive industry professionals.
You can find out more in our guide, Facebook Groups 101 for Car
Dealerships in 2023: How to Boost Your Sales and Connect with
Customers.
Who will benefit from reading "Top Facebook Groups to Join for Car Dealers?"
You'll find this article helpful if you're in charge of Facebook
activity or driving digital sales for a secondhand car dealership. No
matter what your dealership specialises in, you'll find several groups
in our list that you can get active in straight away.
Who wrote, "Top Facebook Groups to Join for Car Dealers?"
I'm Gary Lewis Cheetham and I founded GL Digital Automotive Marketing as
a way to work with car dealerships and help them make the most of their
digital presence and increase automotive sales. The car industry is
somewhere I've spent most of my life, having started out helping my
father with his own automotive business.
What are 10 Facebook groups that car dealers should join?
When looking for Facebook groups to join, you'll want to make sure that
they're relevant to your dealership as well as your vehicle inventory.
You'll know best which groups make the most sense for your dealership,
but here are 10 of the best to get you started. Be aware, some groups
you find will be private and may not admit car dealerships, but you can
certainly find some that will.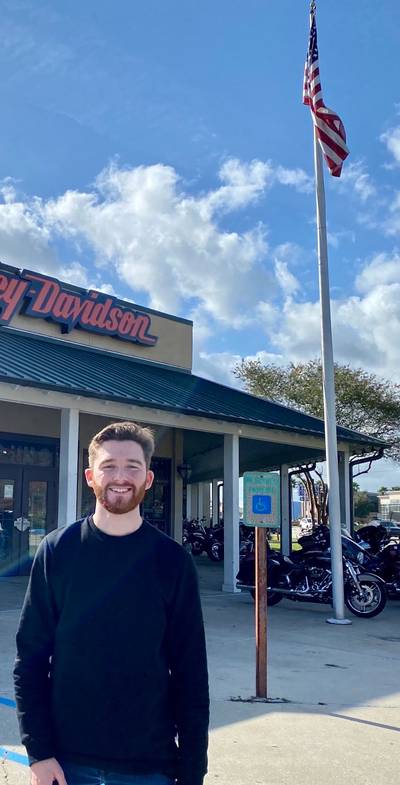 I Can Run The Marketing At Your Dealership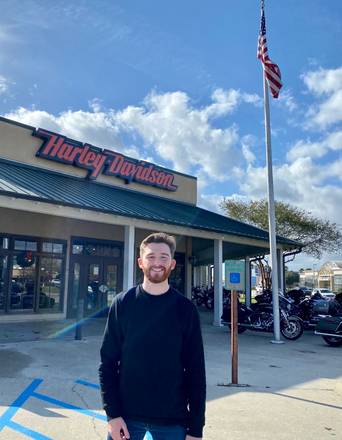 I Can Run The Facebook Ads At Your Dealership
Hi, I'm Gary. I've been working in auto businesses since I was a teenager at my dad's dealership.
My clients get these benefits:
Completely done-for-you dealership marketing - across Facebook, Google and TikTok.
Pre-qualified sales leads - Good credit local customers, attached to a vehicle so easy to close.
Fixed monthly price, no contract. Cancel anytime (but you won't want to)
Contact Me
Not all Facebook groups that you join have to drive sales, and there are
other motivators for being active in certain groups. If you want to make
business and industry connections, Car Sales/Dealers Group is one to
bear in mind. The group is closed, only allowing the entrance of those
working in the UK motor trade. The topics centre mainly around
discussion, advice, and opinions, but not the sale of cars.
This group is another popular and active one to join if you're purely
looking to share resources, increase your industry connections and keep
in touch with others in the UK automotive industry.
Manufacturer-Specific Groups
It's worth investing some time in carrying out your own Facebook
research in order to identify groups that are associated with car
manufacturers that you stock. This allows you to connect with people who
have an affinity for a particular make of car and therefore will be more
likely to want to purchase from you.
An example of this type of group would be Only
BMW, where many BMW owners
congregate to share pictures of their cars, get advice, and try to
locate particular BMWs that they are looking to purchase. There are
similar owner and enthusiast groups for virtually every car
manufacturer.
Local For Sale/Swap Groups
We find that most people looking to buy a car look locally. For this
reason, joining local for sale and swap groups, even those not specific
to cars, is a cash cow for dealerships. To find out more about this,
read our guide, Facebook Groups 101 for Car Dealerships in 2023: How to
Boost Your Sales and Connect with
Customers,
where we go into great detail about this topic.
If you're happy to cast a wider net and try to appeal to customers
across the UK, this group is a great one to consider. It has a great
number of users and is a very active group.
The upside of this is that you'll get your stock in front of a large
number of people. However, it's also possible that your posts can get
lost in a flood of other similar ones, so make sure that your posts
stand out.
If your stock includes automatic vehicles, it's important to remember
that this will appeal to a particular kind of customer. As it happens,
some people seek out automatic cars specifically, so advertising them in
a group that purely focuses on automatic cars is a no-brainer.
This is a fitting group to join if you're keen on the sale and swap
aspect, but want to cast a wider net. Looking at a national group is
great if you specialise in unique or rare cars because even though
people tend to shop locally for a car, those looking for something
specific tend to be happy to look further afield.
If your dealership focuses on or dabbles in classic cars, you'll need to
make sure that you're actively posting in classic car groups so that you
can get your stock in front of the right type of clientele. This group
is a private, highly active group with a large number of members,
focusing on classic car owners and those passionate about them in the
country.
This is another highly active but more general group that's one to join
if you're looking to share your stock with motivated potential
customers.
Lastly, if your stock is more varied and you sell vehicles like vans,
trucks, and motorbikes, you should make sure to join a group like this.
This is a private group, and in addition to the sale of these types of
vehicles and parts, you can also find possible swaps, if such a thing is
of interest to you.
Conclusion
If you want to discuss Facebook groups or anything else related to
Facebook for car dealerships, get in
touch and I'd be more than happy to have a
conversation with you.
Expert advice
You're reading the GL Digital blog, where auto marketing experts share proven tactics to grow your dealership.
Need Inventory? Subscribe and grow.
Inflation. Supply issues. Every used car dealer feels the squeeze.
Build a powerful local brand and watch used cars roll in. Get 5 free marketing tips to your inbox.
About the author