Facebook Groups 101 for Car Dealerships in 2023: How to Boost Your Sales and Connect with Customers
Published 27/01/2023 - Updated 02/08/2023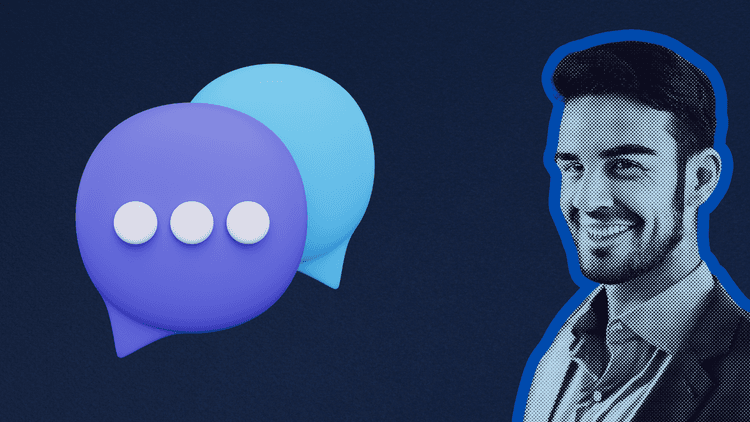 In this article, we provide a comprehensive guide on how car dealerships
can use Facebook groups to boost their sales and connect with customers
in 2023.
We'll cover everything from joining and using other groups to find new
customers, setting up a Facebook group for your dealership, building a
community of customers and prospects, maximizing engagement, and
utilizing Facebook group features to increase conversions.
By the end of this article, you will have a clear understanding of how
to use Facebook groups to drive sales and connect with customers in the
current digital landscape
Local for Sale Or Swap Facebook Groups: The Goldmine For Car Dealerships
We find for the dealerships we work with, local for sale or swap groups
on Facebook are a goldmine. These groups are typically filled with
individuals who are looking to buy or sell cars in their local area. As
a car dealership, you can use these groups to your advantage by joining
them and actively participating in the community.
One way to use these groups is to keep an eye out for individuals who
are looking to sell their cars. These can be potential leads for your
dealership, as you can reach out to them and offer to purchase their car
or provide them with a trade-in value. This can help you increase your
inventory of second-hand cars and also provide an opportunity to sell
them later.
Another way to use these groups is to post your dealership's inventory
and promotions. This can help increase brand awareness and attract local
buyers to your dealership. When posting, make sure to follow the rules
of the group and be respectful to other members.
Additionally, these groups are a great source of market intelligence. By
keeping an eye on the vehicles being sold, you can stay up to date on
what vehicles are popular in your area, showing you which dealerships
are doing well and helping you make better decisions on what vehicles to
stock.
What are the benefits of buying your stock on Facebook for sale or swap groups?
From personal experience, when working with the dealerships we assist,
we have found that sellers in these groups tend to be more transparent
about the quality and history of their vehicles, providing valuable
insights that might not be available when buying a car through anonymous
auctions like BCA. This allows the dealers to make more informed
decisions when expanding their inventory.
Before we continue, who has written the article "Facebook Groups 101 for
Car Dealerships in 2023: How to Boost Your Sales and Connect with
Customers"
I am Gary Lewis Cheetham, an automotive marketing specialist from
Oldham, Greater Manchester, UK, with over a decade of experience in the
industry. As the founder of GL Digital Automotive Marketing, a company
that helps independent dealers in the UK and US with their digital
marketing strategies, I strive to help independent dealers realise their
full potential.
My strong foundation in the car trade, from working in my dad's
dealership as a teenager, and my passion for the industry have enabled
me to develop effective strategies for reaching and engaging potential
customers, driving sales and building a strong online presence for car
dealerships, through my focus on using Facebook for car dealership
marketing.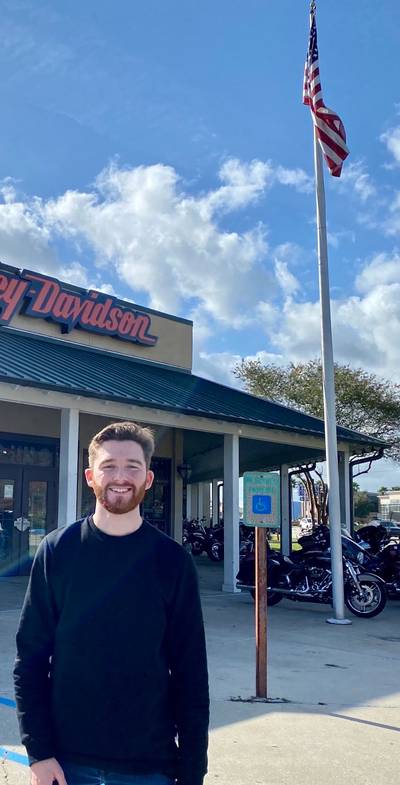 I Can Run The Marketing At Your Dealership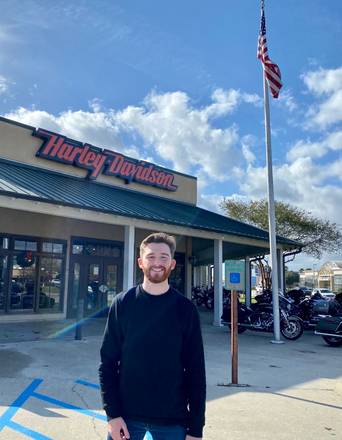 I Can Run The Facebook Ads At Your Dealership
Hi, I'm Gary. I've been working in auto businesses since I was a teenager at my dad's dealership.
My clients get these benefits:
Completely done-for-you dealership marketing - across Facebook, Google and TikTok.
Pre-qualified sales leads - Good credit local customers, attached to a vehicle so easy to close.
Fixed monthly price, no contract. Cancel anytime (but you won't want to)
Contact Me
How to Join and Use For Sale or Swap Facebook Groups for Car Dealerships
Now we'll discuss how dealers can join local for sale or swap groups to
purchase second-hand cars from other users, how they can sell cars on
Facebook groups, and more. We'll also provide guidelines for joining and
participating in these groups, as well as best practices for promoting
your dealership in these groups.
How to find local for sale or swap groups for your dealership
Use the Facebook search function to search "for sale or swap [your
town]" and join multiple private and public "for sale or swap" groups.
Also, look for "[your town] cars/vans for sale or swap" groups.
What to look for when joining local for sale or swap groups to buy cars
Check that the group is active, and has recent posts. Groups with small
numbers of members are often more active than large ones. Also check
that the moderation rules do not forbid posting of cars and vehicles for
sale.
Join groups using your personal Facebook profile, or your dealership
Facebook page identity.
How to purchase stock for resale on Facebook for sale or swap groups
Contact anybody posting a car you are interested in these groups by
leaving a comment and sending them a private message.
When buying cars for resale in these groups, it's important to check if
you are actually talking to a dealer or not. Be aware of other members
who are trying to buy or sell cars in the same way. These people are
usually referred to as "flippers," and their goal is to purchase used
cars from individuals at a low price and resell them for a profit.
We recommend the dealers we work with avoid buying cars from these
people as they are usually lower quality, you need to buy cars from good
private sellers.
We have written a complete guide on how to buy cars on Facebook
marketplace and get good deals.
How to list your cars for sale in local Facebook for sale or swap groups
You can list your cars for sale in two ways, either by creating a post
directly, or by uploading your stock to Facebook marketplace and
choosing to promote your marketplace listings in relevant groups when
you create the listing.
We have a full guide on How to Use Facebook Marketplace for a
car dealership here.
Why set up a private Facebook Group for your car dealership
A private Facebook group for a car dealership can offer a number of
benefits over a public group. One key advantage is that a private group
allows you to control who can join and participate in the community,
which can help to ensure that the group is made up of only the most
engaged and interested members. This can lead to more productive
conversations and interactions, as well as increased sales and customer
loyalty.
The dealerships we work with set up private Facebook groups to host
events and engage with their customers in a more personal way.
How to set up a private Facebook Group for your car dealership
First, log in to Facebook and click on the "Groups" button on the
left-hand side of your screen.
Then click on the blue "Create Group" button.
In the following screen, fill out the Group Name, Privacy, and optionally invite your friends.
Examples of names you can use for your dealership's group
For Group Name, here are some examples you can use:
[Your dealership name] VIP Club
[Your dealership name] Owners Club
[Your dealership name] Exclusive Group
[Your dealership name] Car Enthusiast Community
[Your dealership name] Customer Appreciation Society
[Your dealership name] Ride Lovers Collective
[Your dealership name] Auto Nation
[Your dealership name] Gearheads United
[Your dealership name] Car Connoisseur Club
[Your dealership name] Ride Tribe
Make sure you add a Group Description, Profile Picture, and Cover Photo.
We recommend you use the same profile picture and cover photo as your
Facebook page, as we describe in our how to set up a Facebook
page for your car dealership.
How to grow your Private Facebook Group as a car dealership
Make sure you put the invite to your private Facebook group everywhere
your dealership communicates with customers, on your dealership website,
on any outbound emails, and even send an invitation to join to any past
customers you have in your CRM.
Also, make sure you are posting in the group regularly and interacting
with members. This way, the Facebook algorithm will recommend your group
to more people and your group will grow organically.
Example email you can send to past customers to grow your Facebook Group
Subject: Join Our Exclusive Community of Car Enthusiasts
Dear [Customer Name],
We hope this email finds you well. We wanted to reach out and invite you
to join our exclusive community of car enthusiasts on Facebook. Our
[Your dealership name] community is a private group where members can
connect with each other, share their car-related experiences, and stay
up to date on the latest industry news and promotions.
As a member of our group, you'll have access to:
Exclusive promotions and discounts on products and services
Early access to new models and inventory
Opportunities to participate in events and test drive days
Valuable content and car maintenance tips
A sense of community and connection with other car enthusiasts
Joining is easy – simply click on the link below to request to join
the group, and one of our team members will approve your request.
[Insert link to your private Facebook group]
We hope to see you in the group soon, and thank you for choosing [Your
dealership name] for all your automotive needs.
Best regards,
[Your dealership name] Team
P.S. If you have any friends or family who are also car enthusiasts,
feel free to share the link with them as well!
Maximising engagement in your Facebook Group as a Car Dealer
The best way you can increase engagement is to quickly and
professionally respond to customer feedback, both positive and negative.
Negative feedback is likely to come up in your group, customers will
take the opportunity to leave snarky posts and try to be comedians. This
should be taken as an opportunity to improve and provide good customer
service by addressing the issue.
Responding to negative feedback in a prompt, professional and empathetic
manner, can demonstrate that your dealership cares about customer
satisfaction and is willing to make things right.
Sometimes you can even play ball with the customers a little bit and
give a witty response, other group members may come to help you.
For a complete guide to what you should post, check our article on
what to post on your car dealership Facebook page for some ideas.
Best practices for moderating and managing your Facebook Group
You must clearly outline group guidelines and rules. Make sure that all
members understand what is and isn't appropriate to post. This will help
to keep the group on-topic, and free from spam or offensive content.
Don't discourage your customers from posting cars for sale, a dealership
we work with sees this regularly and can jump on them and buy the cars!
You should also monitor the group regularly. Keep an eye out for any
posts that violate group guidelines and take action as needed. This can
include removing posts, blocking members, or disabling comments.
Conclusion for the article "Facebook Groups 101 for Car Dealerships in 2023: How to Boost Your Sales and Connect with Customers"
We have shown you how we use Facebook groups with dealerships we work
with to boost their sales and connect with customers in 2023. By
leveraging Facebook group features, moderating posts, responding quickly
and professionally to customer feedback, and promoting the Facebook
group everywhere your dealership communicates with customers you will be
able to grow a successful Facebook Group that drives car sales.
With the right strategies in place, Facebook Groups can help drive more
traffic into your dealership and increase your bottom line. We hope this
article has given you an overview of how Facebook Groups work so that
you can start building yours today!
Expert advice
You're reading the GL Digital blog, where auto marketing experts share proven tactics to grow your dealership.
Need Inventory? Subscribe and grow.
Inflation. Supply issues. Every used car dealer feels the squeeze.
Build a powerful local brand and watch used cars roll in. Get 5 free marketing tips to your inbox.
About the author