10 Facebook Post Ideas for Your Car Dealership – With Examples
Published 03/02/2023 - Updated 02/08/2023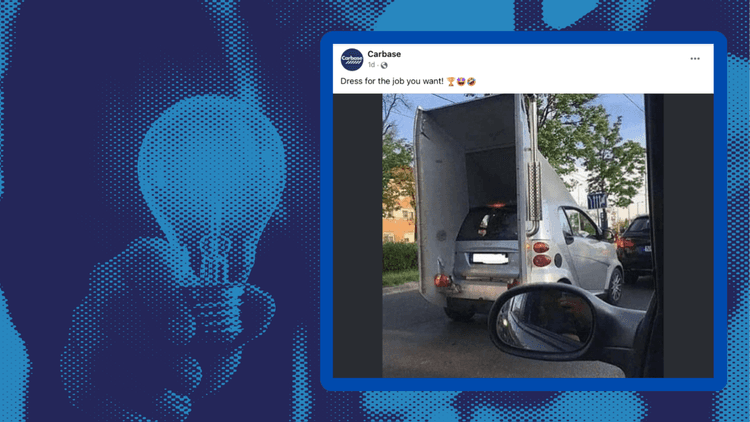 In this article, we'll be looking at ten different post ideas for you to
share on your car dealership's Facebook page. By the time you've
finished reading this article, you'll be ready to walk away and plan
interesting Facebook posts for your followers to engage with.
What kind of posts do Facebook users want to see from car dealerships?
When sitting down to plan your Facebook posting plans, it's really
important to ask yourself the above question. What do people want to see
from your dealership when they log onto their Facebook feed? It's key to
remember that variety is important here. By sharing varied styles of
posts, including images, video, articles, news, updates from your
dealership, and more, you can not only appear to a wider range of
customers but also keep things interesting and fresh for them.
Here, I'll be sharing 10 different post ideas to get you started and
eager to begin interacting with your customers to increase engagement
and hopefully improve sales.
Before we look at these post ideas, it's important to make sure that you
know how to optimise your Facebook page, and it would be helpful if you have a strategy in place for growing your Facebook page following, as this will help you in planning your posts to fit that strategy.
And finally, if you haven't already, you'll want to read The Ultimate Guide to Facebook Page Content for Car Dealerships in 2023, where we break down the different types of Facebook posts in great detail.
Who was "10 Facebook Post Ideas for Your Car Dealership" written for?
You'll find the advice and ideas in this article helpful if you're
responsible for social media at a car dealership. This might mean you're
an individual working solo or working as part of a wider digital
marketing team.
If you're trying to think of a way to plan varied and engaging content
to increase the effectiveness of your Facebook page, then this article
was written for you.
Who wrote "10 Facebook Post Ideas for Your Car Dealership?"
My name is Gary Lewis Cheetham and I founded GL Digital Automotive
Marketing. My mission is to support car dealerships in mastering and
maximising their digital presence.
Over a lifetime spent within the automotive industry, I've honed skills
across all areas of digital marketing and now it's my job to share that
knowledge and expertise with those who run marketing for car
dealerships.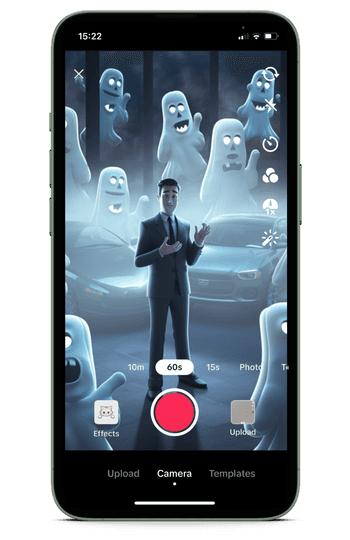 Making Car Dealer Videos but No-Body's Buying?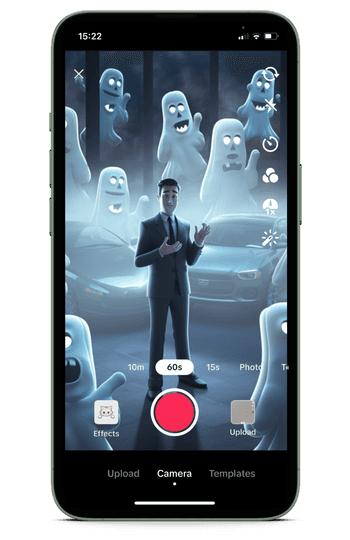 Making Car Dealer Videos but No-Body's Buying?
Stop getting ghosted by your followers, create videos that can actually drive sales!
Do's and Dont's for good video
Content Ideas that drive sales
Examples of strong videos
What are 10 Facebook Post Ideas to Get Dealers Started?
1. Company Updates
Your Facebook page is a great way to keep existing and potential
customers updated on everything they need to know about your dealership.
This could be a change of service or sales hours, any unexpected things
that might affect your business like road works or weather, and more.
You can even share information about partnerships or philanthropic work,
like this dealership who shared a post featuring a donation they made to
a charity.
2. Sales and offers
Even though you don't want to make your Facebook page predominantly
promotional, it's perfectly acceptable to promote sales, discounts and
similar events occurring at your dealership. It's a great idea to liven
up posts with images of your stock, specs, and the use of relevant
emojis to help catch people's attention.
Here's an example of a dealership promoting an electric car event and an
item of stock as part of the offer. Notice here the way they have
formatted the text, in bullet points using emojis that embody features
of an electric car, like batteries and lightning bolts.
3. Games and quizzes
Sharing games and quizzes is an engaging and interactive way to
communicate to Facebook followers. Not all of your posts need to be
polished and designed to drive sales – building a rapport with your
Facebook community is just as important.
Below is an example of a very simple graphic that a dealership created
in order to engage followers in a guessing game. There are any number of
ways to incorporate games or quizzes on your own Facebook page. They
could be a weekly or monthly occurrence around specific themes, trends,
or even holidays.
4. Team updates and bios
Your Facebook page can also be a central place for existing and long
term customers to learn more about your staff. Sharing weekly or monthly
staff bios that highlight a different team member or employee of the
month is a great way to bring more faces to your Facebook page.
Changes in staff, promotions, new team members, and available job roles
can also be shared. As an example, the post below shows a dealership who
has shown an available job position on their Facebook page.
5. Video car tours
Something that has grown more popular in recent years with the boom of
video content, as well as the pandemic, has been the creation of car
tour videos. You may already be creating these to send to customers who
have expressed interest in a certain vehicle, or potentially you're
adding them to each of your car listings.
Sharing a video tour on Facebook is a great way to highlight anticipated
stock to already engaged followers. A video can also reveal more than a
photo, which can provide a potential buyer with more information and
make them less likely to back out of a purchase due to any little
surprises when seeing the car in person.
Below is an example of a car tour video on a dealership's Facebook
page – it doesn't have to be highly polished or produced to be engaging
and informative.
6. Customer highlights
It's not uncommon for businesses to share on their social media pages
when a celebrity or public figure has visited or made a purchase. While
celebrity endorsement is definitely something you'd want to capitalise
on, don't forget your everyday customers.
Take the opportunity to use your Facebook page to show potential buyers
how much you value your customers. Highlight repeat customers,
first-time car owners, or every single customer that's willing to pose
for a social media photo op if you want to. Below is an example of a
dealership that has done this brilliantly.
7. Blog post promotion
If your dealership takes the time to produce blog content, you should
absolutely be promoting it on your Facebook page. It's not only brand
new blogs that you should be sharing – feel free to reshare older posts
when they are relevant.
In the example below, a dealership has recently shared a blog post they
wrote back in 2017, because the topic was relevant to current weather
conditions.
8. New stock introduction
Sharing new stock on your Facebook page is a smart way to appeal to
passive and active shoppers. A passive shopper is most likely to be a
previous customer who is currently driving a car they bought from you,
and might not regularly look at your website to see what new stock you
have in.
However, they're very likely to see updates from you in their Facebook
feed, and so positioning posts there about new cars in your inventory is
a great way to reach a buyer that might otherwise not be ready to make a
purchase. Below is an example of a dealership post where they've
highlighted not only a new car in stock, but also financing options
available.
9. Car manufacturer updates, reveals, and insider knowledge
Another way to engage with your Facebook followers is by sharing updates
from the car manufacturers that you stock. Whether you stock one make
only, purely luxury cars or a wide variety, it's always worth sharing
any relevant industry or manufacturer news.
This is also a great tactic when you're short of time or struggling to
think of post ideas as they require minimum time and effort to find, but
can help keep your Facebook page active. Below is an example of a
dealership sharing a little-known-fact about a manufacturer.
10. Entertainment
Finally, sometimes you can just engage with Facebook followers for the
sake of entertainment or fun. You can try to inspire people with
appealing or creative imagery/video of cars, or try to use humour to
connect with them.
Below you can see an example of a dealership sharing a funny meme
relating to a car. It doesn't have to be any more complicated than that.
Conclusion
Sharing a variety of posts isn't something that you need to overthink or
overcomplicate. With a small amount of time, a bit of creativity, and
the inspiration you've found in this article, you should have no problem
thinking up any number of new posts you can plan to share on your
dealership's Facebook page.
If you want to make sure that you're doing the most you can with your
Facebook page, I'd be happy to have a conversation with you to explore
the ways in which GL Digital Automotive Marketing can support you. Find
out more about the solutions we provide
to car dealerships.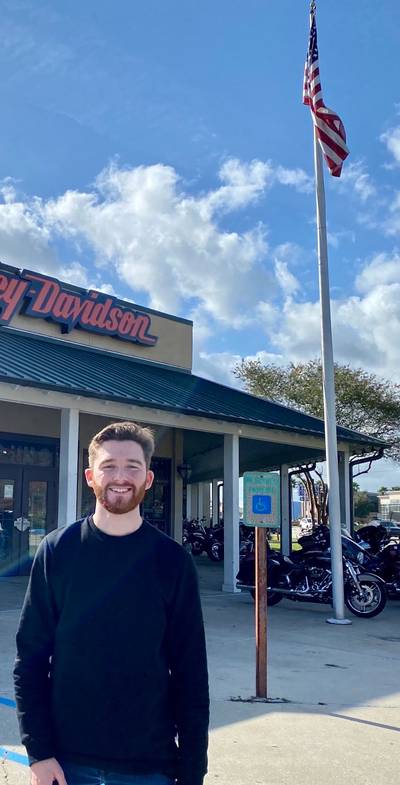 I Can Run The Marketing At Your Dealership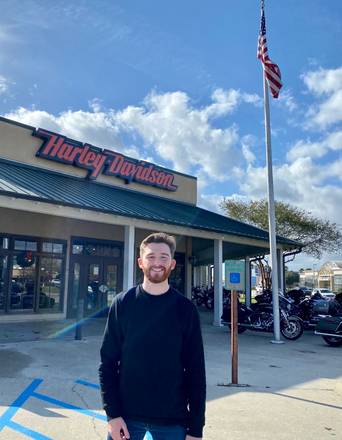 I Can Run The Facebook Ads At Your Dealership
Hi, I'm Gary. I've been working in auto businesses since I was a teenager at my dad's dealership.
My clients get these benefits:
Completely done-for-you dealership marketing - across Facebook, Google and TikTok.
Pre-qualified sales leads - Good credit local customers, attached to a vehicle so easy to close.
Fixed monthly price, no contract. Cancel anytime (but you won't want to)
Contact Me
Expert advice
You're reading the GL Digital blog, where auto marketing experts share proven tactics to grow your dealership.
Need Inventory? Subscribe and grow.
Inflation. Supply issues. Every used car dealer feels the squeeze.
Build a powerful local brand and watch used cars roll in. Get 5 free marketing tips to your inbox.
About the author